Welcome to Kauai
Rural, beautiful and remote, this 'Garden Island' is rich in native culture
The oldest, northernmost, and fourth-largest island in the Hawaiian chain, Kauai, often referred to as the "Garden Island," is dotted with emerald valleys, tropical rainforests, and cascading waterfalls.
Separated into five regions—North Shore, East Side (Coconut Coast), Lihue, South Shore, and West Side, Kauai is full of raw beauty and rich culture. Over 90 percent of the island cannot be reached by road, which helps preserve its charm. Home to only 72,000 full-time residents, this small, humble island welcomes 15,000 to 20,000 visitors daily, so tourism makes up a good portion of Kauai's life and workforce.
Many of Kauai's attractions are extremely popular, including the Wailua River, Poipu Beach, and Kokee State Park or Waimea Canyon which is also known as "the Grand Canyon of the Pacific". Kayaking, snorkeling, surfing, and fishing are popular activities, and beaches range from calm and family-friendly to those with adventurous surf breaks. Cultural landmarks and hiking trails also abound here, but it's the island's laid-back atmosphere that truly defines Kauai.
What to Love
The natural, rural beauty
Small island rich in culture
Beautiful beaches and an extremely laid-back atmosphere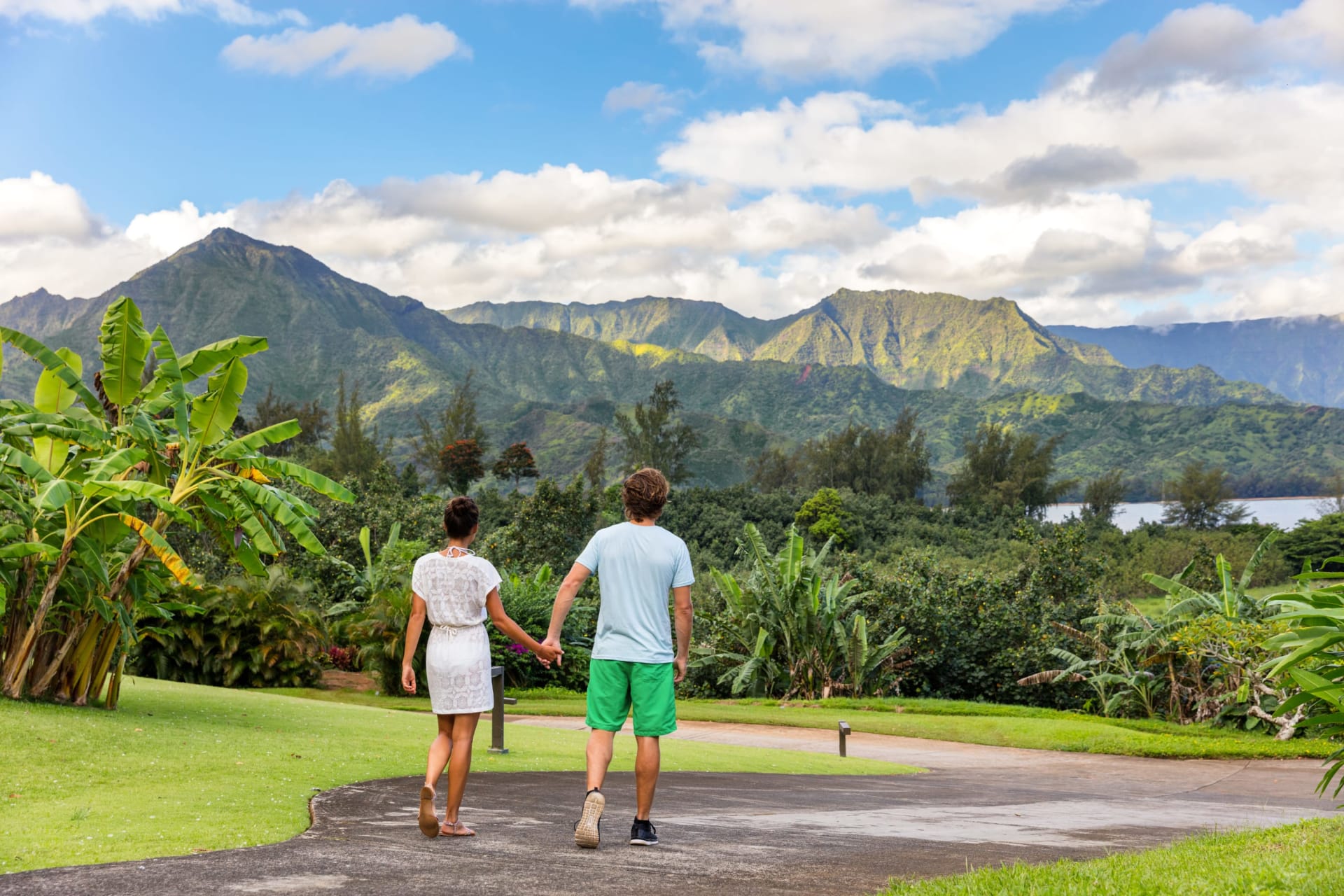 People & Lifestyle
The lifestyle in Kauai is undoubtedly laid back. A majority of residents here make their living in the tourism trade and spend their days off enjoying the island's natural beauty. A love and appreciation for the outdoors is a must for any resident of this space.
Things to Do
Kauai's dramatic scenery makes for some incredible photo ops. Home to some of the world's best waterfalls, there are also many towering cliffs here and beautiful geologic marvels.
Visit some ancient Hawaiian villages or explore a myriad of hiking trails—the natural beauty of Kauai is its greatest attraction. In addition the to some of the most stunning landscape, greenery and serene nature spots there's a myriad of activities one can indulge in as well.
Some include: