Welcome to Poipu Beach
Perfect weather and great beaches define this community
Located on the south shore of Kauai, Poipu is home to miles of beautiful beaches and a collection of cultural attractions, resorts, and hotels. Perfect year-round weather exists here, creating a major attraction for tourists.
Known for its "Tunnel of Trees," found on the scenic, 30-minute drive from the Lihue airport to Poipu, this area features a cluster of the island's finest hotels, resorts, vacation rentals, and residential homes. The cuisine here centers around fresh seafood and organic produce, and day trips to the neighboring communities of Kalaheo, Hanapepe, Waimea, and Koke'e are frequent.
What to Love
The perfect weather
Beautiful beaches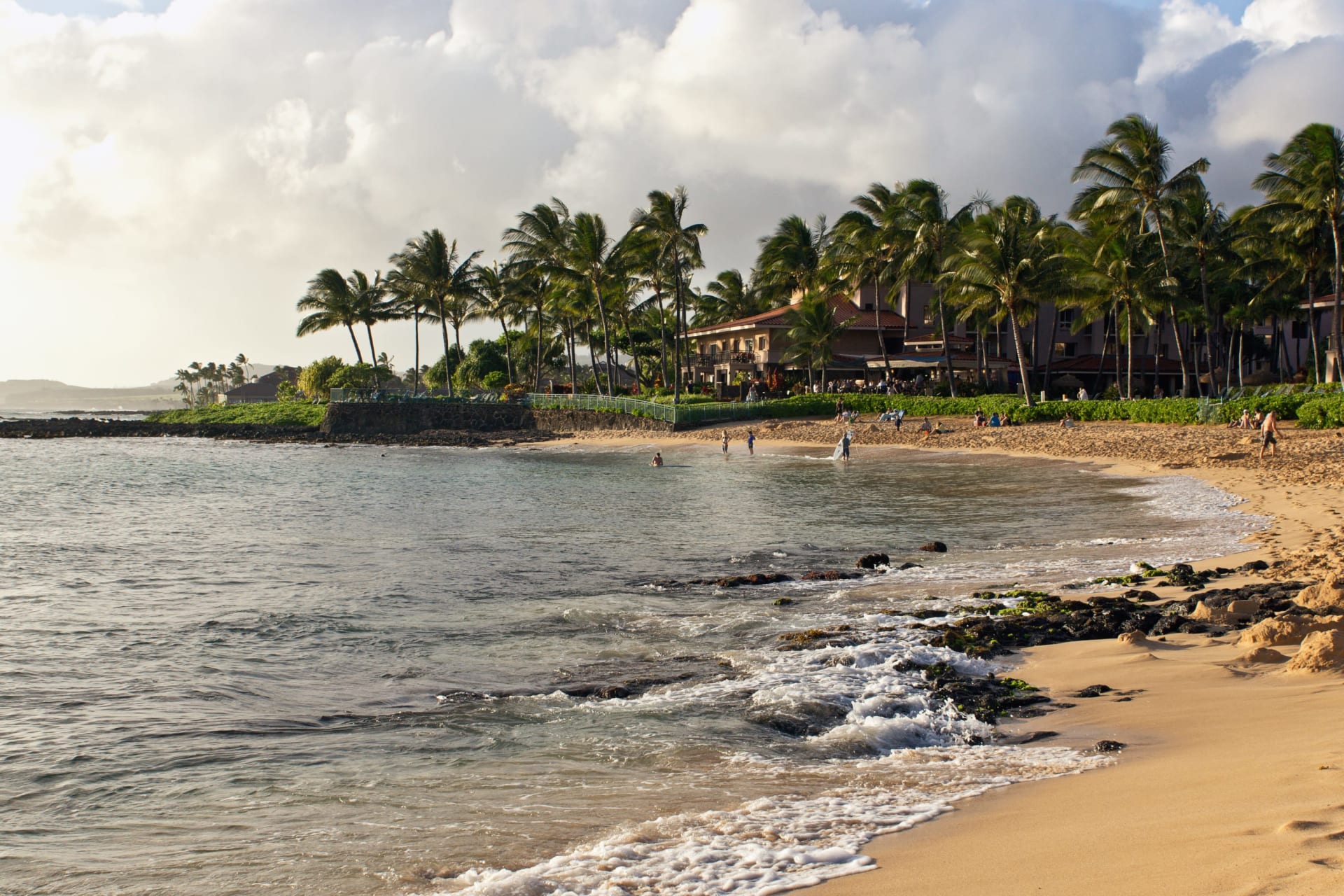 People and Lifestyle
The Poipu area attracts homebuyers in search of ideal weather and stunning scenery.
Dining, Shopping & Entertainment
Kauai boasts some great restaurants near Poipu Beach. Chefs here utilize fresh Hawaiian seafood and many locally grown fruits and vegetables, and dining can range from gourmet to casual.
At the
Eating House 1849
, Chef Roy Yamaguchi blends simple flavors with haute cuisine and
Dolphin Sushi and Fish Market
features exotic sushi, local fish, and tender steaks. To experience the island's boutique shopping, art galleries, local events and entertainment,
Kukuiula Shopping Village
is a must see. Located on the South Shore of Kauai, this remarkable shopping Village encompasses the cultural components of aloha, a sense of community and simply put - a spectacular retail delight. Lastly, an eclectic and "memorable escape" -
Keoki's Paradise
. A local gem with splendor scenery, Keoki's Paradise features locally sourced elements directly from the island and is the epitome of Kauai atmosphere.
Things to Do
In Poipu, you can visit a string of beaches or spend the day playing golf and tennis. Swimming, sailing, surfing, and scuba diving are also popular activities. Adventurous souls will love kayaking, horseback riding, and biking.
The community gathers annually for
Koloa Plantation Days
, held every July, to celebrate the many ethnic groups that came to Hawaii to work on sugar plantations. The 10-day festival is full of music, dance, costumes, and food.