Kauai Real Estate Update- For a complete list of what Sold, went Under Contract and the New Listings for last week on the island of Kauai click here: Kauai Real Estate Update August 14 to 20th, 2023
Poipu Beach Real Estate Update- In Escrow | Poipu Sands 422 $1,650,000. An added value of being one of only two 3 Bedrooms at this complex, located in building 4 which is just steps away from the Grand Hyatt and Shipwrecks Beach. For a complete list of all the fee simple real estate activity since the beginning of this year click here: Poipu Beach Current Market Analysis.
For the Kiahuna Plantation click here: Kiahuna Plantation Current Market Analysis.
Predatory Realtors/Investors Cold Calling To Lahaina Property Owners
Lahaina property owners have been getting "cold calls" from Investors and Realtors both in and out of the state offering to buy their property. For licensed Realtors this predatory tactic is prohibited and the public is protected against such actions, the Board of Realtors has asked those that are getting these calls to report it to them.
If you, or anyone you know, is receiving such calls the Hawaii Association of Realtors is asking that you get as much information as possible, name, place of business, telephone number etc. and report it to RICO Consumer Resource Center at 808-587-4272 or email: [email protected]
Hawaii Governor Josh Green To Block Lahaina Real Estate Sales
This will be interesting and we're awaiting the details of a plan that Governor Josh Green has to enact a moratorium on real estate transactions in Lahaina. He has instructed the Attorney General to work on this and details are supposed to be forthcoming, he also acknowledged this will probably come with legal challenges.
He stated: "My intention from start to finish is to make sure that no one is victimized from a land grab. People are right now traumatized. Please do not approach them with an offer to buy their land. Do not approach their families saying they'll be much better off if they make a deal. Because we're not going to allow it."
Sirens Were Not Activated, Head Of Maui Emergency Agency Resigns
The state of Hawaii has the largest Outdoor Siren Warning System for Public Safety in the world, not just the USA but the world. So the question has been: "Why weren't the sirens activated during the Maui Fire?"
If you have been on any of the islands on the first of the month you'll hear the testing of the sirens. They are thought of primarily for tsunamis but can be used to alert for fires according to the Hawaii.gov All Hazard Statewide Outdoor Warning Siren System page which states: "The all-hazard siren system can be used for a variety of both natural and human-caused events; including tsunamis, hurricanes, dam breaches, flooding, wildfires, volcanic eruptions, terrorist threats, hazardous material incidents, and more."
So what happened? The head of the Maui Emergency Management Agency stated: "We were afraid that people would have gone mauka (towards the mountains). If that was the case, then they would have gone into the fire." This reasoning has come under heavy criticism from survivors. The warnings were sent to cell phones, social media platforms and some have said they only knew there was a fire when they saw or heard the flames.
The head of Maui Emergency Agency has resigned citing "health reasons". Officials are currently investigating.
Hotels & Airbnb Step Up
For those that lost their homes are moving from crowded group shelters to hotel rooms. The state has contracts with some local hotels for 1,000 hotel rooms for seven months and could extend. Airbnb, through their nonprofit wing, is providing properties for 1,000 people.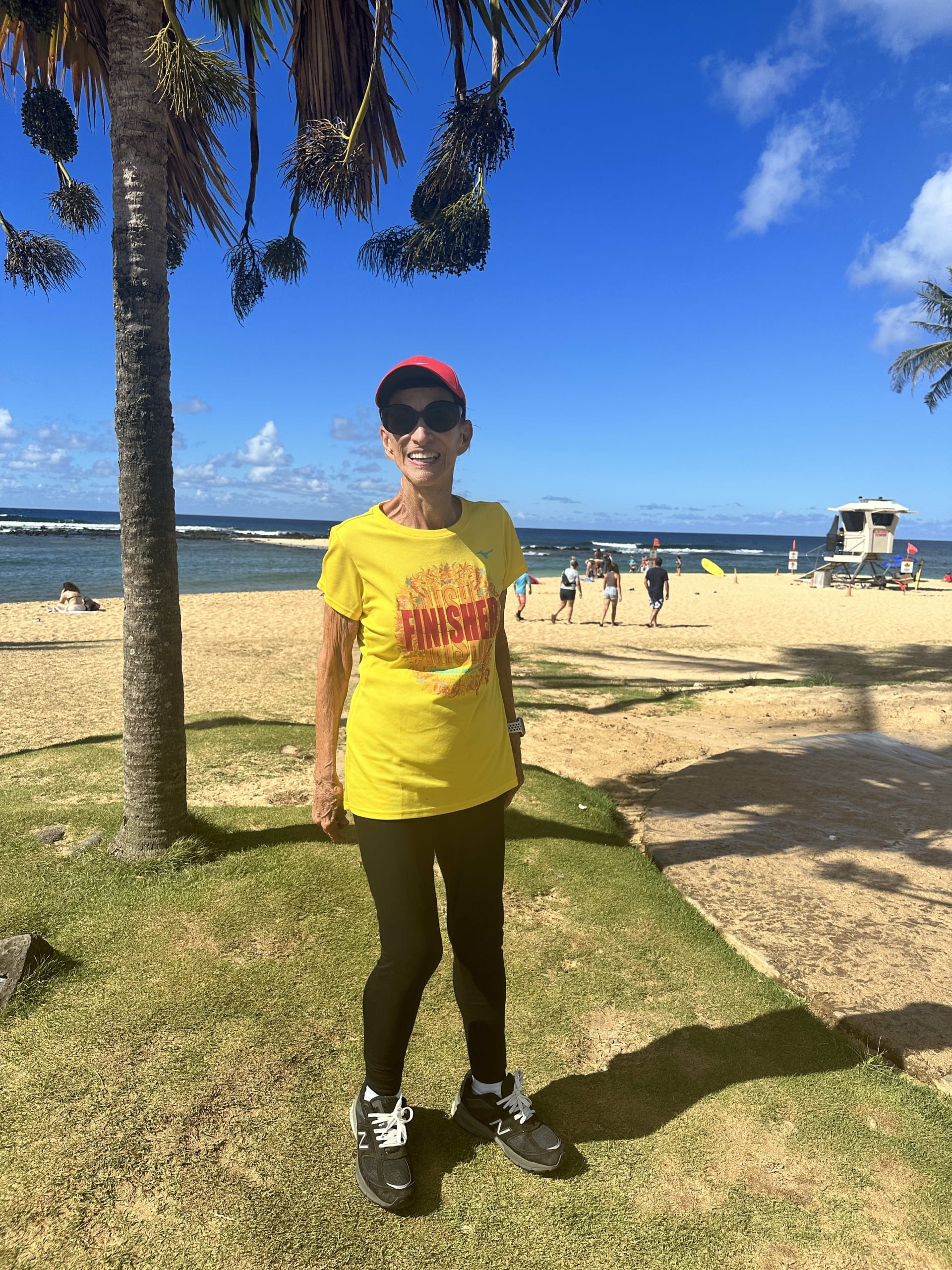 Poipu Beach Woman Makes Guinness World Records
This last week Poipu Beach resident Mathea Allansmith made the Guinness Book of World Records as the oldest woman to have completed a marathon. Her application was submitted after last year's December 11, 2022 Honolulu Marathon, at that time she was 92 years and 194 days old when she crossed the finish line. She did 26.2 miles in 10 hours and 48 minutes.
Mathea is now 93 and is still running and if you're in Poipu there's a good chance you'll see her. When I read stories like this, I normally don't know the person but in this case I do, she's been a friend of mine since 1992. In these 31 years I've known her to be truly amazing and balanced woman who is devoted to her physical and spiritual growth.