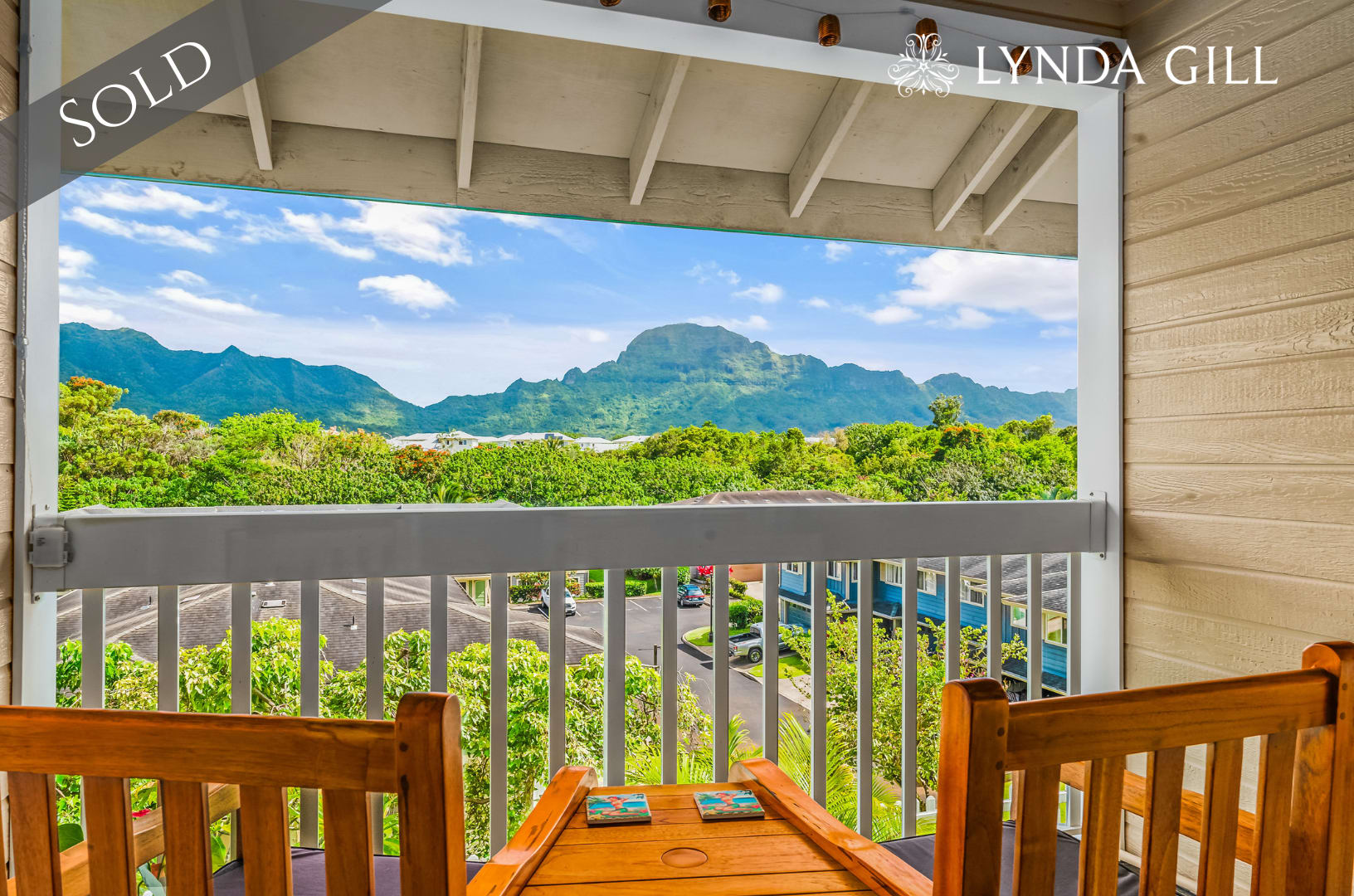 Kauai Real Estate Update- Sold. Halelani AA203 in 12 days for $575,000. The second phase of Halelani Village has only 4 buildings but they are unique in the fact that they have vaulted ceilings, extras closets and more square footage. Vacation renting is not allowed but these units are wonderful for first time homebuyers or those looking for an affordable pied-a-terre. For a complete list of all the Kauai Real Estate activity for last week click here: Kauai Real Estate Activity July 31 to August 6, 2023.
Poipu Beach Real Estate Update- Coming Soon: The final expansive vacant lot within the esteemed Kiahuna Golf Village. Among the 90 homesites within the community, only 4 lots are oversized and this particular lot represents the sole remaining opportunity to acquire one of these generously sized parcels. There are only 3 vacant lots left and this one is over twice the size of the other two remaining. Fantastic opportunity, contact me for more information.
For a complete list of all the Poipu Beach fee simple real estate activity since the beginning of this year click here: Poipu Beach Fee Simple Current Market Analysis
For the Kiahuna Plantation real estate news click here: Kiahuna Plantation Current Market Analysis.
Hawaii Governor Pushes Back On Alaska Mayors Homeless Plan
While the state of Hawaii was not specifically named it does qualify for a "warmer" place that Anchorage Mayor Dave Bronson has in mind for their homeless. The Alaska Mayor said they don't have enough shelter for their homeless whose numbers are overwhelming their resources and, as winter approaches, he is considering flying them out of state to someplace warmer. Shots fired back from Honolulu Mayor Rick Blangiardi who stated: "What's new about it is a mayor coming out and saying I'm going to do this purposely to save lives instead of coming up with a solution in his own backyard."
Hawaii is overwhelmed as it is with their own homeless which numbers around 6,200, 1 in 4 are Native Hawaiians.
All four of Hawaii's Mayors unified against this idea and reached out to Governor Josh Green who said they have his full support. Gov. Green stated: "As elected officials we are put in office to take care of people, our people, in our home cities and states, in our own backyards. Our mayors and I are 100% aligned on taking care of our residents and the county mayors have my full support. Our most recent example of 'Yes in My Backyard' is our Pūlama Ola medical respite kauhale and other kauhale for local people that we are planning to build across the islands."
Hawaiian Air Suspends Lihue to Oakland Flight
Last week I had blogged about the recall of the Pratt & Whitney engines which are used by Hawaiian Airlines Airbus A321 fleet. As thought there are more flights that are being temporarily cancelled and they are:
Lihue to Oakland from September 6 to December 14
Honolulu to San Jose on Saturday and San Jose to Honolulu on Monday from September 9 to January 8, 2024
Kahului to San Jose on Sunday from September 9 to January 8, 2024
The engines are going to be inspected for possible "microscopic cracks" due to a rare condition from the powdered metal in the turbine disks. Hawaiian Airlines stated: "The high likelihood is that the vast, vast majority of these engines are going to be fine. They're going to be inspected, we'll have the information to verify they're fine, but it still affects us because this is an inspection because of where it is in the engine that it has to go into an overhaul shop, it has to be disassembled to perform the inspection and then reassembled. So there's a fairly extended time period and it can't be done on-wing in our hangars."
Kauai Residential Q2 Market Report
Kauai's active inventory for homes and condos reached the lowest point in April 2022, but has been steadily, albeit slowing, rising since then. However, the inventory that is coming on the market is not at a price point or in the condition for the larger pool of Buyers. Since October 2022, the island's days on market has witnessed a consistent upward trend for all property types. In terms of sales, the peak of inactivity for most markets occurred at the dawn of 2023, followed by an upward trend in sales figures for residences and condos since January. Given the current trends, we anticipate a boost in sales activity on Kauai if the growth in inventory and DOM continue, especially if mortgage rates descend from their July 2023 peak.
Full Q2 reports are now available for both the general Kauai real estate market and the Luxury Market which is $3 million and up.
Hawaii Tourism Numbers Up 5.5% Spending Up 9%
Year over year the visitor numbers are up but largely due to the mainland and Canada, the Japanese market is down by 63%. In June the state had 889,274 arrivals compared to 842,927 in June of last year however are 6.1% below June 2019. Visitor spending was at $1.83 billion a 9% increase from last year and up 42% from June of 2019. So, less tourist but more money being spent.
Here are the numbers by the islands for the month of June:
Kauai 130,000
Oahu 501,500
Maui 276,100
Big Island 158,700