Kauai Real Estate Update- I broke down the Home and Condo Sales for the entire island for this last week for both 2021 and 2020. Interesting information! For Residential homes the number of sales are pretty even, 11 in 2021 compared to 10 in 2020. The Median Price however is a shocker, this last week in 2021 the Median Price for a home is $1,295,000 and in 2020 it was $854,000.
It gets really interesting with condominiums. For this last week on the island of Kauai there were a total of 9 condominiums that sold, Median Price is $588,000. For 2020 this same week last year there were only 2 condominiums that had sold and the Median Price was $270,000.
The takeaway here is we know the Residential Market got hot in 2020 and has not cooled down any. Condos it's a different story and it makes sense why; for vacation renting we were shut down and Buyers didn't know when they'd be able to rent out a condo if they bought one. Now with tourism coming back as strong as it is we're seeing this sector of our market take off.
For a complete list of all the real estate activity on the island of Kauai for last week click here: Kauai Real Estate Activity Sept. 6 to 12, 2021
Poipu Beach Real Estate Update- To access the Fee Simple real estate information year to date for Poipu Beach click here: Poipu Beach Current Market Analysis
Kiahuna Plantation Real Estate Update- Find out all the real estate acitivty for the Kiahuna Plantation by click here: Kiahuna Plantation Current Market Analysis
Maui Vaccine Passport Details
The "Safer Outside" program on Maui will start on September 15th and here are some more details on it:
If seated inside a restaurant/bar you must show that you are vaccinated
Those seated outside, or getting takeout, do not have to show that they are vaccinated
Restaurants and Bars will now close by 10 p.m.
Vaccination card will need to be shown to gyms and fitness centers
Social gatherings are limited to 5 indoors and 10 outdoors (Kauai is 10 indoors and 25 outdoors)
Commercial Tour operators and ground transportation to be at 50% max
Rules will be reviewed after 30 days
Hawaii Proof Of Vaccine Digital Health Card App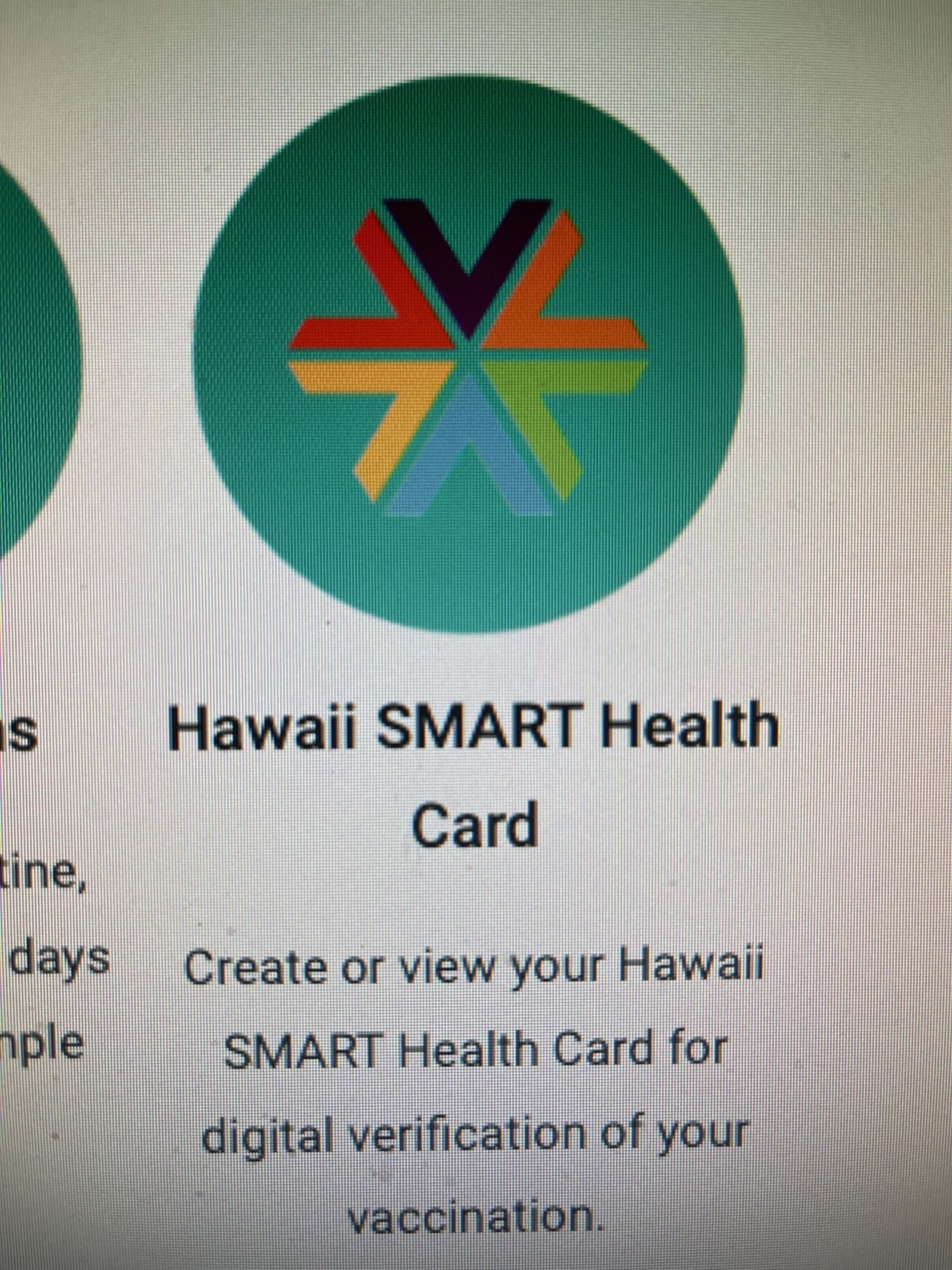 Our state now has a digital health card app so people can show that they have been vaccinated. This comes at a good time, yesterday Oahu launched their "Safe Access Oahu" program and on Wednesday Maui will be implementing their own version called "Safter Outside". Kauai and the Big Island are watching both Oahu and Maui on this and will decide what, or if, they will be doing something similar. At this time registering your vaccination card is only available for those that have gotten vaccinated in Hawaii.
I have to say it was pretty easy to do. You first log into your Safe Travel account and then click on the "Hawaii SMART Health Card" app on the website. It asked for the dates and Lot# of the vaccine and then I uploaded a photo of my card. It was able to verify my vaccination data against the records that our state has and now I have a QR code which shows my vaccination data in addition to my hard copy.
This new app will be instrumental to use along with your photo ID to get into businesses on Oahu and Maui.
Our Trip To Oahu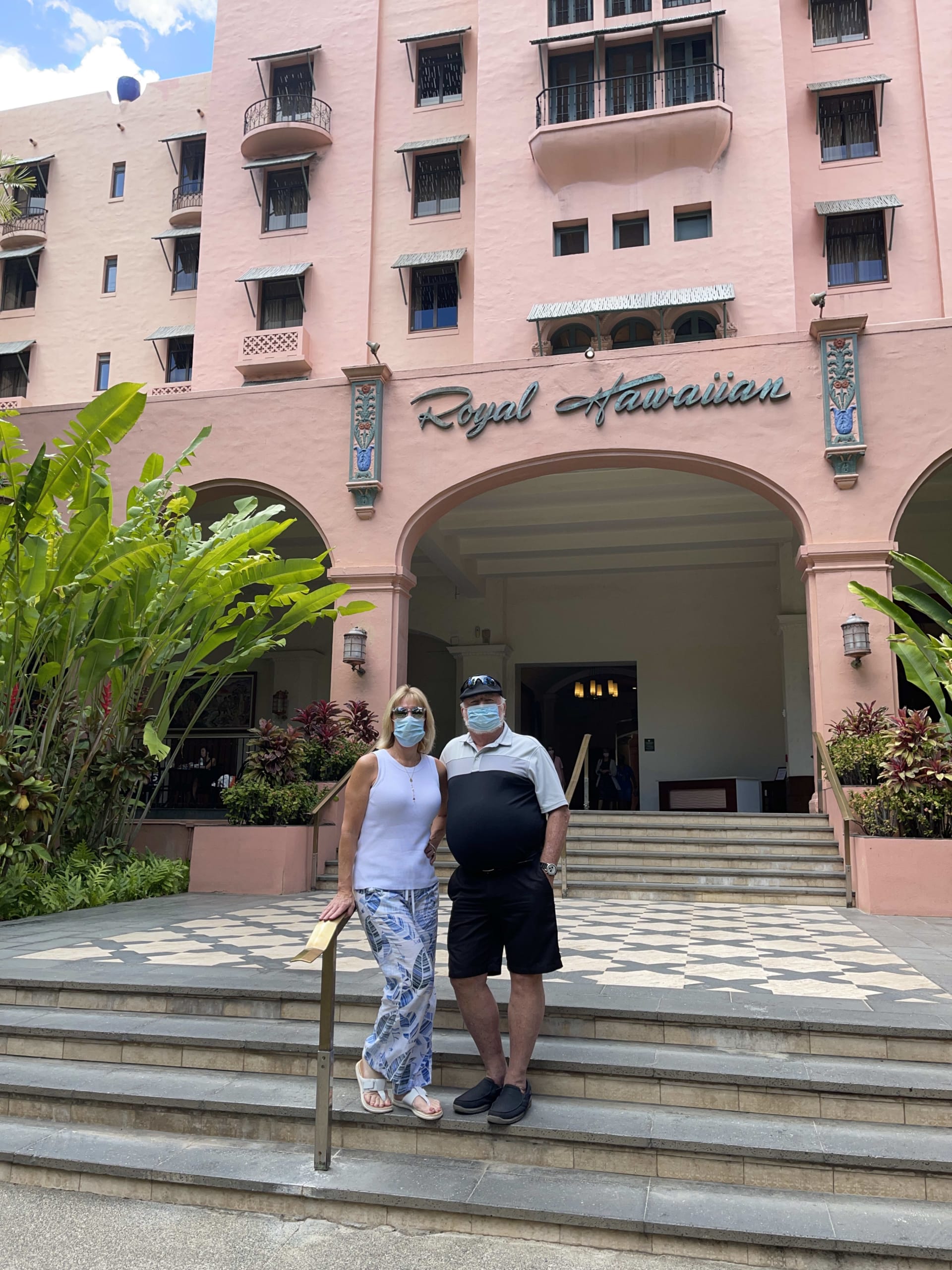 When we lived in Orange County, CA we'd take short trips to Vegas or to Los Angeles and we still like to have those getaways. Living here it's fun because we'll fly to another island for those breaks and last week we went to Oahu for 3 nights. We stayed at the Executive Suites which is an Aston property, it's in the business district and we like the location as it's just off the edge of Waikiki and it's pretty quiet at night.
We did stop at my very most favorite hotel which is the Royal Hawaiian just to walk the grounds. We also ate at the Cheesecake Factory a couple of times and we tried their newest creation which is the Coconut Cream Pie Cheesecake. It's a Coconut Cheesecake, Vanilla Custard and a layer of Chocolate sitting on top of a Coconut Macaroon Crust. This thing was out-of-this-world delicious and between my hubby and I it was dueling forks! Did you know: The Cheesecake Factory in Waikiki is the busiest one that this company has?
It was a good time to go to Oahu because the Labor Day traffic was just starting to head home. It was busy in Oahu/Waikiki but not enough to where we felt it was crowded. We went to restaurants early and never had a problem getting seated. There was only one retail store we couldn't get into because they had their quota of people in it. The car rental was interesting; when I first booked the trip I got our car through Alamo and it was $143 a day so I jumped on it (they were $450 a day!). I checked back in and the price had dropped to $49 then to $40 so I saved quite a bit. A couple of photos below...while at a stoplight I saw some interesting artwork by a bus stop.