Kauai Real Estate Update- Last weeks real estate activity for the island of Kauai is available, find out what was Just Listed, Sold or went into Escrow island wide for last week by click here: Kauai Real Estate April 12 to 18, 2021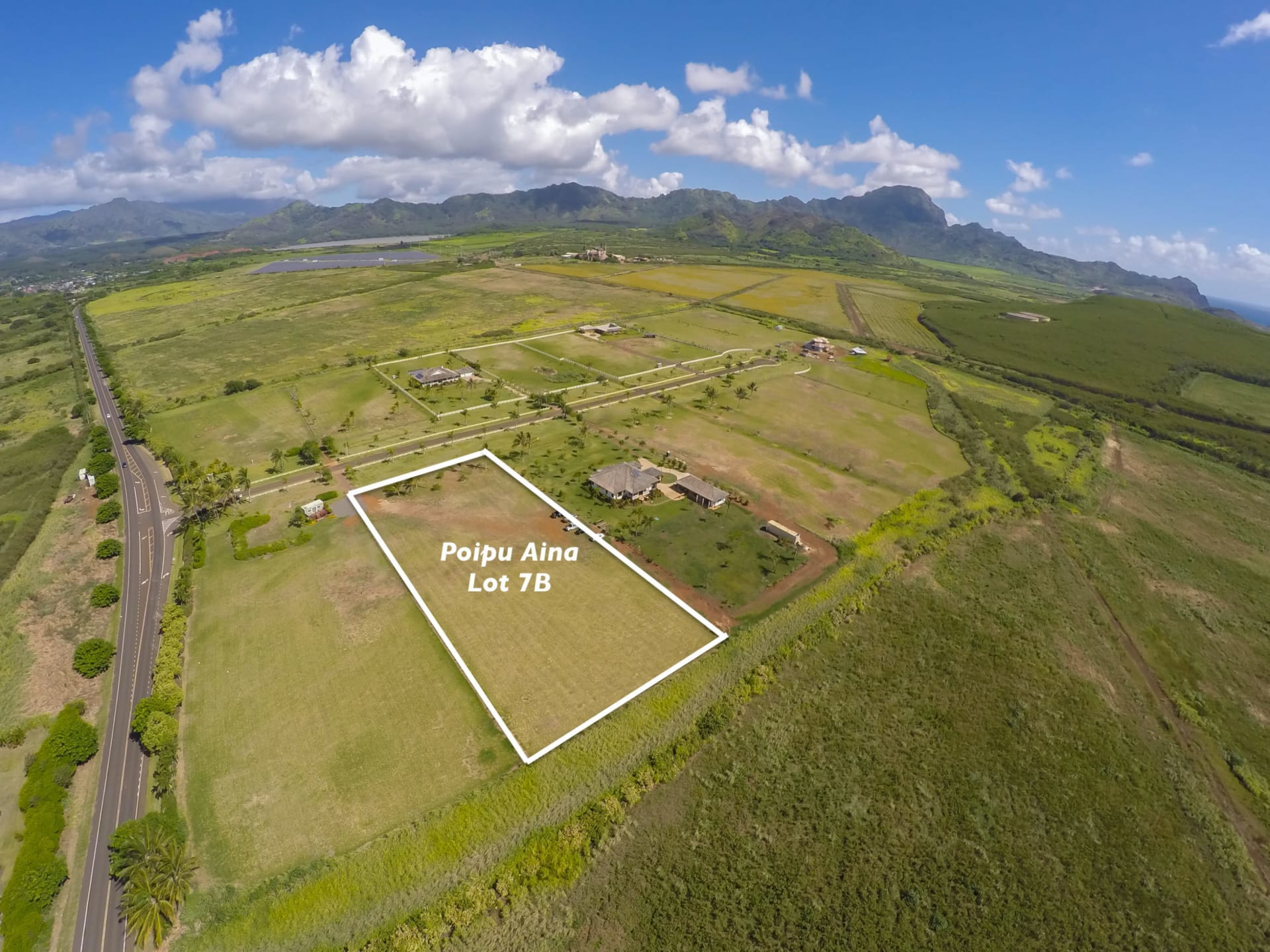 Poipu Beach Real Estate- Pili Mai Four Bedroom unit in building 3 went on the market for $1,300,000 and in two days had an accepted offer. Granted there are not many 4 bedrooms in Pili Mai (only 13 to be exact) but this is an incredible price for a unit that is not on the Golf Course. Pili Mai's is a hybrid of residential and vacation rental living, it has a one car garage so I can see where the increase in the Poipu Beach housing prices might be impacting these prices.
This last week I brought in the Buyer for my listing at Poipu Aina Lot 7B is almost 2.5 acres and has guest house rights. Poipu Aina is perfect for those looking for rural living but don't want to give up the weather and the lively attractions of Poipu Beach.
To find out the current houses for sale in Poipu Kauai and condos for sale in Poipu Kauai, along with what is in escrow and what has sold so far this year, click here: Poipu Beach Current Market Analysis

Kiahuna Plantation Real Estate- Unit #31 at the Kiahuna Plantation just sold for $225,000 (LH), listing price was $250,000 (LH). This is a ground floor unit in building 7.
For a complete list of all the real estate activity at the Kiahuna since January 1 of this year click here: Kiahuna Plantation Real Estate Current Market Analysis
The Kauai Housing Market In A Nutshell
Now that tourists are coming back I'm asked about how this will affect the real estate market. Tourists are the main artery for vacation rental condominium buyers and I'm already seeing a rise in the number of sales. Lack of inventory is the first step to drive up prices. That being said a concern is the new Fannie and Freddie guidelines for loans on vacation rental properties, with them not doing any of the lending buyers need to get a portfolio loan with banks like First Hawaiian, Bank of Hawaii, Central Pacific Bank etc.
The housing market continues to charge forward fueled by low interest rates and a lack of inventory due to the 2020 buying spree and the slow down of new construction during the pandemic. Those priced out of the housing market are buying residential condominiums or land. I don't see this market slowing down at all except for that caused by lack of inventory.
Contact me to find out how the market specifically impacts you as this is general information and might not represent your area of interest.
Kauai Police Chief Suspended For Racial Remarks
The Chief of Police for the KPD is going on an unpaid suspension later this month for violating the Counties discrimination policy.
He was guilty on two accounts: In November of 2019 and July 2020. Comments included disparaging remarks against Japanese. The Chief has taken full responsibility for his actions and will also be undergoing Cultural Sensitivity Training.
Islander on the Beach Won't Sell Land
Last week I blogged about the County wanting to extend the beach path and the local opposition they were facing. Now it seems there is another roadblock which is the condominium resort the Islander on the Beach who had previously stated that they would sell their coastal land for the path but they have reversed their decision to do so.
The Islander on the Beach board of directors gave its approval of the final $24,300 price of the easement in 2020, but acknowledged it did not have the authority to sign easement documents without all 270 unit owners' signatures.
The Kauai Sierra Club has raised concerns about the nearness of the path to the ocean, especially in light of some parts of the path already having some erosion issues. Nesting Shearwaters and the use of Taxpayers money for a path that looks to have a short life span are other concerns as well.
Kauai Imposes Fee's To Tourists At State Parks
Starting yesterday those that that are not Hawaii Residents will have to pay an entrance and parking fee when visiting Waimea Canyon and Kokee State Park. The fee is $5 per person and a $10 parking fee. Commercial operators will pay $25 to $90 depending on the size of the vehicle.
Those with a Hawaii Drivers license can get in free and parking is free as well.
To find out more click here: Department of Land and Natural Resources
Jack Harter Dies At 89
If you've been coming to Kauai for a while the Jack Harter Helicopters is a well-known and trusted name when people ask who to use for a helicopter ride.
He started Kauai Helicopters, Garden Island Helicopters and Hawaii Helicopters International in the 1960's. His company Jack Harter Helicopters started in 1975 and was based in Lihue. Jack Harter flew an estimated 35,000 hours and another 19,000 in a Bell Jet Ranger.
Jack Harter was one of those people that are a fixture in the Kauai community, his is a known and respected name.
A story I read about him touched me as it was a truly selfless act. In the 1880's Kauai had 12 helicopter tour companies and competition for tourists was high. Due to Jack's history, he was the only company that had the rights to land at the Na Pali Coast. However with the growing demand by the other companies to be able to do the same the Department of Land and Natural Resources told him that he had a choice, either all companies could land or none could land. It was all or nothing and it was his decision.
He felt it was best for the island for him to stop his tours there and protect the coastline. To this day you can fly along the coast but no landings and this is because of Jack's selfless act.