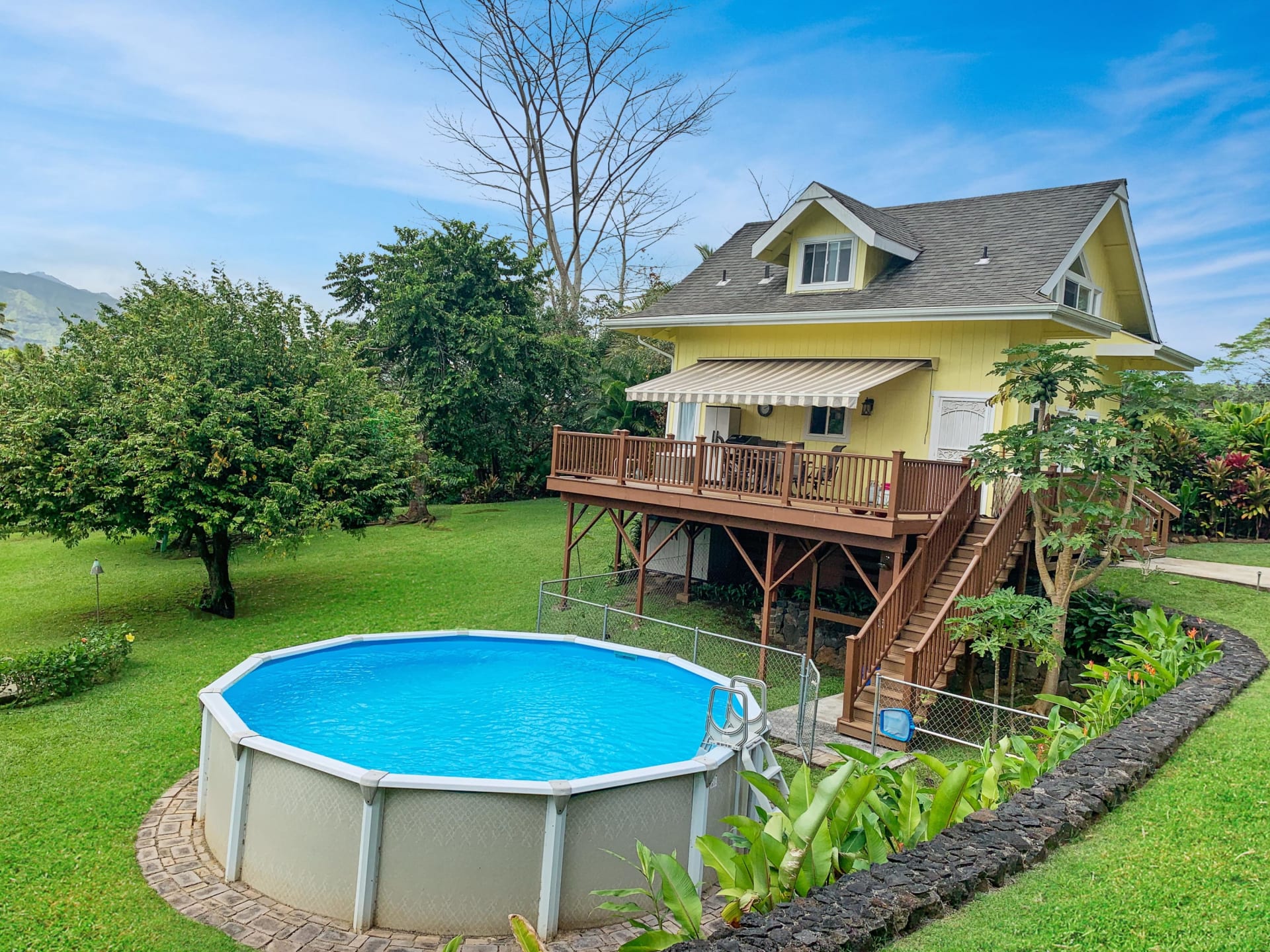 Kauai Real Estate Update- I just sold a 2 bedroom 1.5 home in the Wailua Homesteads and this property literally felt like it was on a movie set. This sweet little yellow house is located on 1.40 areas of land and the mountain views are heavenly. The property gently sloops down and at the very end is a stream, lots of lush green lawn too. It has an above ground pool and a massive outdoor dining area. The property is off of Kamalu Road up a long driveway, you'd never know this gem was there. My buyers bought it for $850,000 (cash) and it was only on the market for 2 days, lots of offers so I'm just thrilled for my buyers on their successful purchase of this completely charming home and property.
For a complete list of all the real estate activity on the island of Kauai last week click here: Kauai Real Estate Activity From May 3 to May 11, 2021
Poipu Beach Real Estate- For an update on the Fee Simple real estate activity in Poipu Beach since the beginning of the year click here: Poipu Beach Current Market Analysis From January 1, 2021
Kiahuna Plantation Real Estate Update- In Escrow! I was able to negotiate an acceptable offer for my Sellers of Kiahuna Plantation unit #91. This unit is listed at $97,500 and has had some nice upgrades, it's located in building 16 with sweet lawn views and is a super short walk to the beach that the Kiahuna is on.
For a complete list of all the Real Estate activity at the Kiahuna since the beginning of this year click here: Kiahuna Plantation Real Estate Current Market Analysis
Kauai Moves Back To Tier 3-With Modifications
Last week Kauai moved back to Tier 3 with some modifications. This is due to the increase in COVID cases that we've had since opening back up on April 5. Here are the changes with the modifications:
*Indoor gatherings now 5 people from 10
*Outdoor capacity increased from 10 to 25
*Sports can continue
There have been no changes in Trans Pacific Travel. Starting today (May 11) those that have gotten vaccinated in the State of Hawaii can travel interisland with no restrictions. The process is easy; create (if you don't already have one) a Safe Travel account, upload a picture of yourself and a picture of your CDC Vaccination card. We're being urged to keep a copy of our card with us as well. In looking at my account it looks like it's set up more for a future trip but I've heard at some point we'll be able to upload this information for future use. This is meant to be a precursor for Trans Pacific Travel, the intent is to work out the bugs with those living in Hawaii where being able to verify the validity of the vaccine card is easy.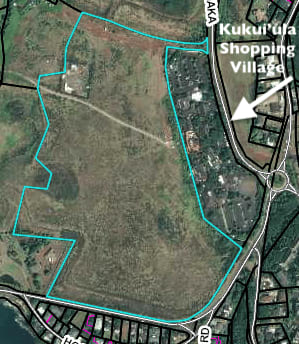 New Poipu Beach Wellness Hotel Planned
If you have eaten at Eating House 1849 or Merrimans you might have seen the expanse of vacant land between the shopping center and the homesites at Kuikui'ula. Kupono Resort LLC bought 25 acres for $24.24 million and have an option to acquire an additional 17 acres.
This is the first hotel to be built in Poipu Beach since the Grand Hyatt which opened a bit before Hurricane Iniki. Named "The Ohia" this will be a luxury resort and wellness center. The building price tag (at this point) is $227 million and The Ohia will have 85 hotel rooms and 65 residences and if they pick up the option for the 17 additional acres another 150 residences. Some of the residences will be fractional and others whole ownership.
Construction is slated to start this fall with a target completion date of 2023.
Kauai Year To Date Real Estate Activity, April 2021
We have the first four months of 2021 real estate data and here is where we're at:
*Sales are up island wide across all categories
*Median Prices for Condominiums in the resort areas of Poipu & Princeville are down
*Median Home Price on the South Shore beaks the $1 Million threshold
*Median Home Price on North Shore breaks the $1.5 mark
With tourism just opening back up on April 5 the resort areas of Poipu and Princeville are getting the traffic again for vacation rental condominiums. This I believe will continue but it will take a bit here for the prices for these types of properties to start going up.
Home prices are another story. Can't believe I'm seeing the Median Price on the South Shore go over $1.1 million, this same time last year it was $780,000. With new construction being way down for all of 2020, the massive number of homes that sold in 2020 and low interest rates it's creating a perfect trifecta for this to continue. A slow down in this segment of our market would be due to lack of inventory.
The graph below is from our MLS and is general in nature and it might not reflect your particular area of interest. I welcome you to give me a call to find out how these numbers relate to you.