Kauai Real Estate Update-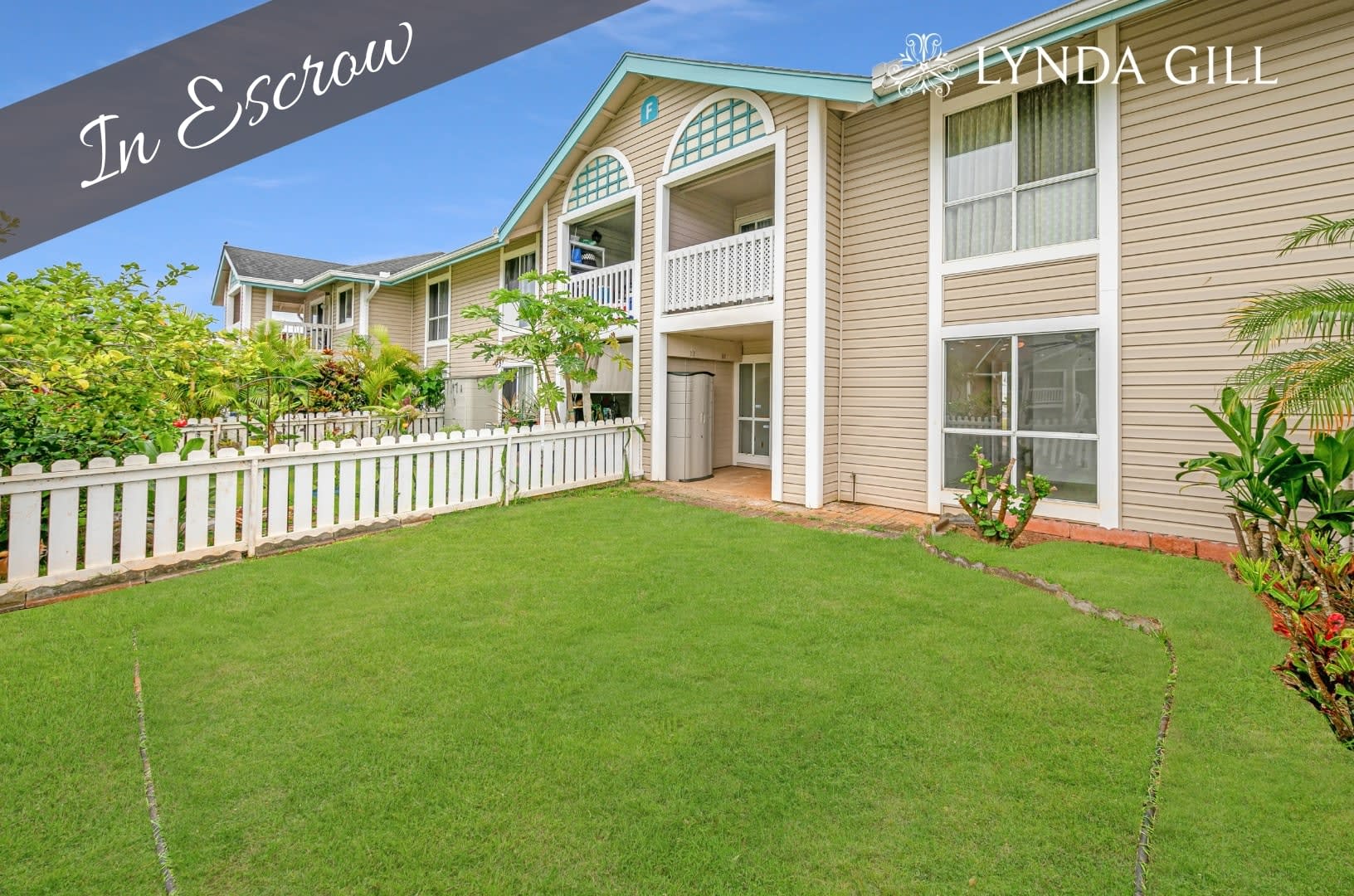 The Halelani that I listed last week went quickly into escrow. We are accepting back up offers. For more info on Halelani F103 click here: Information Halelani F103. Last week was another huge one for the number of properties on Kauai that were sold. I do see a slow down in the market because of the lack of inventory, this potentially will start to skew our numbers as I'm hearing it is in other markets. For a complete list of everything that Sold, was Just Listed or went into Escrow this last week on the island click here: Kauai Real Estate Activity August 9 to 22, 2021
>
Poipu Beach Real Estate Update- After the Buyer lost their financing my Sellers put their Poipu Sands #215 back on the market with a $35K price increase, the response was overwhelmingly positive. A tremendous amount of activity and it's easy to see why; gorgeous unit and it's at the Poipu Sands but (!!) there has been another change. At this time there are only 3 fee simple condominiums that are under $1 million dollars in all of Poipu Beach. Pretty amazing. We are taking back up offers on this unit.
For a complete list of all the Fee Simple real estate activity in Poipu click here: Poipu Beach Fee Simple Current Market Analysis
Kiahuna Plantation Real Estate Update- Sold, and just one day on the market! I listed unit #112 for $165,900 (LH) and I brought in a cash buyer, it sold at the full asking price. Located on the ground floor of building #18 it had only been owned by 2 owners since it was built in 1974. Really a very special unit and it was just perfect for the new owners.
For a complete list of all the activity at the Kiahuna Plantation since the beginning of this year click here: Kiahuna Plantation Current Market Analysis
Rising COVID Cases Lead To Some State Restrictions
As Covid cases continue to rise in our state our Governor implemented new rules to scale back social indoor business capacity to 50%, this includes restaurants, bars and gyms. Masks are required in these establishments at all times except when eating and drinking.
The State is continuing their push to get residents vaccinated and yesterday was the deadline for all state and county employees to get vaccinated or test on a regular basis.
The Governor said that at this time there will be no changes to the states Safe Travels program but they are continuing to "evaluate".
Poipu Beach New Resort Proposed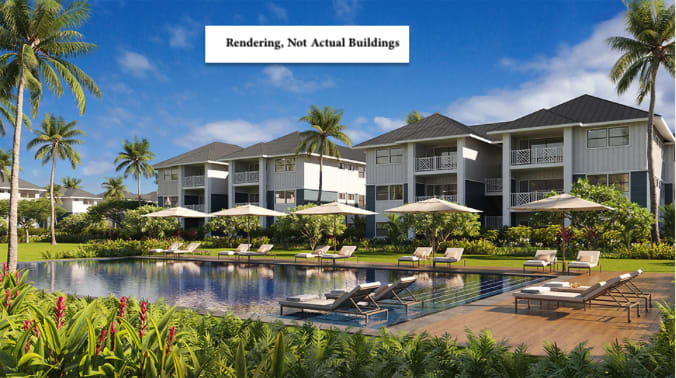 The land just north of Pili Mai, in Poipu Beach, closed escrow for $11 million and a California developer is planning to build condos. This development made news in our newspaper recently but in not a favorable way; the Kauai Planning Department accepted $5 million to waive workforce housing requirements for this project, a move that brought some local criticism. The Planning Director stated that "several outstanding agency conditions need to be resolved prior to final actions", those agencies being Dept. of Water, State Historic Preservion Div., Dept. of Land & Natural Resources and Public Works. So this is not a done deal.
Here is what we know about what is being proposed:
280 Condominiums from $1.05 to $1.47 million each
2, 3 and 4 bedroom units (no garage)
Amenities include; restaurant, clubhouse, pools & exercise track
Public Report expected by October, 2021 sales to start
Construction to start by the end of 2021
First building delivered at the end of 2022
Vacation Rentals allowed
Project name is Kauanoe O Koloa (Misty Rain of Koloa)
It's an ambitious project and timeframe. Time will tell if opposing forces have any impact.

Kauai Police Department Take New Measures Against Ha'ena Illegal Parking
With tourism on the rise the parking problem in Ha'ena is returning and it's more than KPD can handle. The Hanalei Initiative sought to address this by implementing the Shuttle Service, the cost is $35 dollars a person. But here is how the math is working out: a visiting family of four is paying $140 for shuttle tickets, additionally they need to plan in advance to get the tickets. Or they can park illegally and pay the $235 fine. The larger number of people in the group the more it making sense for them to pay the fine. Currently the ability for KPD to keep on top of this is not enough, so lots of people are getting away with parking illegally. The gamble is paying off for them.
But, there's House Bill 601. This allows County police Chiefs to designate county employees to issue specific traffic violations, like this parking problem in Ha'ena. This is now in the works for Kauai and it involves the Mayors approval and then the hiring and training of personnel to issue these tickets. Initially the fine was $35 and then it got raised to $235, raising the fine even more is being considered as well.
Way Off The Subject….Jigsaw Puzzles
I put this video out on my social media and loved the responses that I received. This is a short video showing my progress on a 1,000 piece jigsaw puzzle, over the years I've gotten this process down to a science. When I want to zone out, disengage, destress this is what I do. It's almost meditative.
What was interesting to me is people saying how stressful it looks when, for me, it's just the opposite.
If you have a minute I would love to hear about a hobby of yours!