Kauai Real Estate Update- To see what Sold, was Just Listed and what went Into Escrow last week on the island of Kauai click here: Kauai Real Estate Update May 16 to 22, 2022
Poipu Beach Real Estate Update- I just listed Kiahuna Plantation unit #233 which is a one bedroom one bath ground floor unit, there are no stairs and the lanai is flush with the lawn. The location is ideal as you are well off the main road and just a short barefoot walk away to the beach that this resort is located on. Very successful vacation rental, contact me for details.

For a complete market analysis on the Poipu Beach Fee Simple market click here: Poipu Beach Fee Simple Current Market Analysis
For Kiahuna Plantation click here: Kiahuna Plantation Current Market Analysis
Local Nonprofits Sue Over Poipu Beach Condominium Project

The groups Save Koloa and Friends of Mahaulepu have joined forces to file a lawsuit against the County of Kauai and Meridian Pacific, the developer of a proposed condominium complex in Poipu Beach just north of Pili Mai on the Kiahuna Golf Course.
The complaint is that the still to be developed 280 condominium project, which is on a 25 acre parcel, is home to the Kauai Cave Wolf Spider and ancient burial sites and that the county issued the grading permit to Meridian Pacific without requiring them to do a biological study. There is grading work being done now along with dust screens that are being installed. Police cars are constantly at the site and protests are pretty regular.
The lawsuit is asking for the work to be halted until a biological study is done to a) certify that the Cave Wolf Spider is not at the site and b) that no cultural, historical or natural resources and in the area.
The project has not received their Final Building Permit but they are doing some preconstruction work including putting up dust screens, I've included a video of the site that I took this last weekend.
Before And After Photos Show Significance of Staging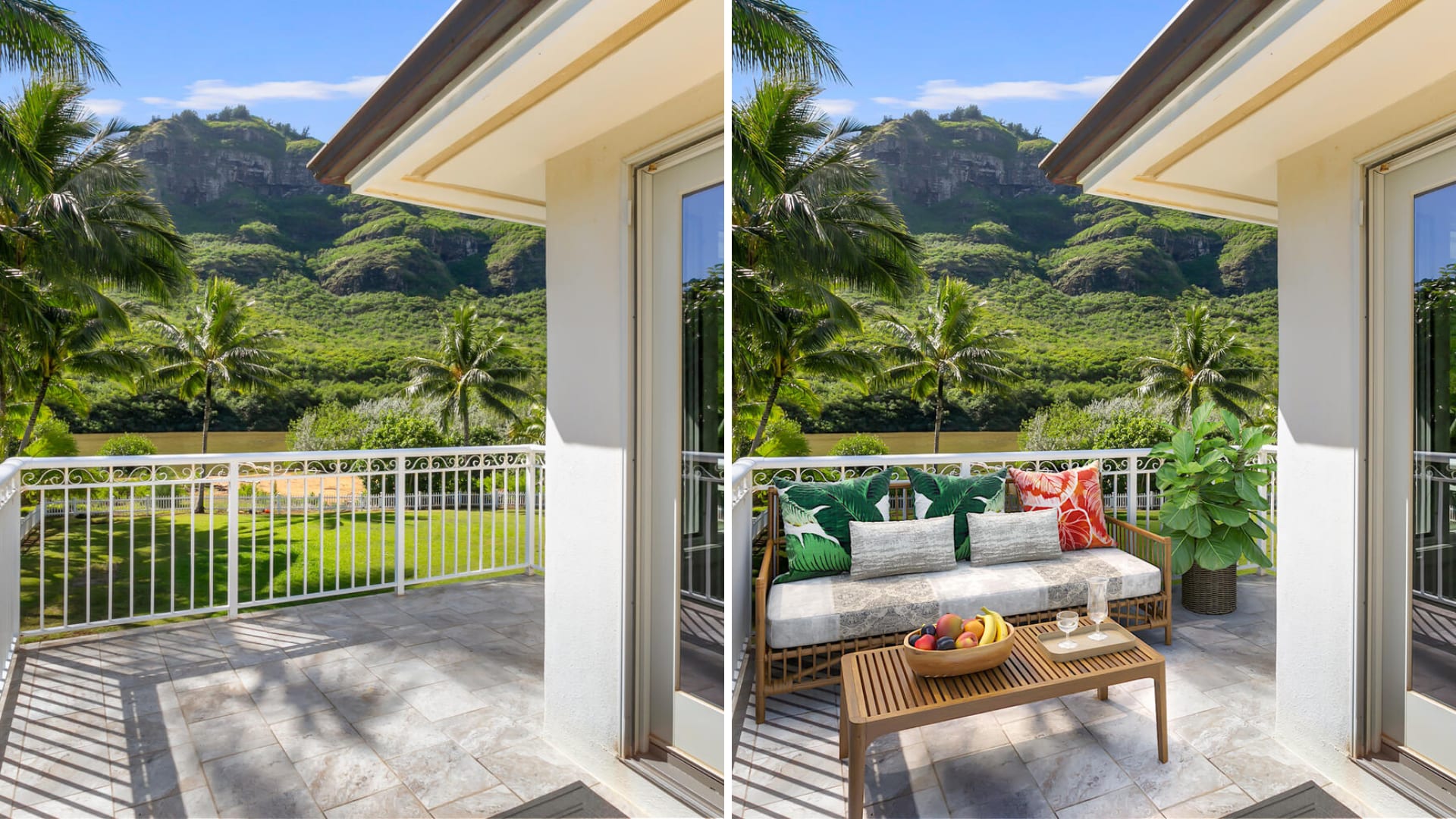 You never get a second chance to make a first impression and that is so true when it comes to listing a property. I recently wrote a blog piece for my company on the importance of staging and included a number of "Before & After" photos on a riverfront home I had listed in Lihue.
Here on Kauai we don't have staging companies like you do on the mainland so I get creative in other ways. While it's true that properties are selling quickly and inventory is limited, I don't think skipping this step is warranted. To see these photos click on this link: Kauai Home Staging Before and After Photos
Staycation At The Royal Hawaiian Hotel
Last week my hubby and I stayed 4 nights at the Royal Hawaiian Hotel in Waikiki on a little staycation. Built in 1927 this hotel has been a long time favorite of mine and we always stay in the "Historic" section.
This trip I made sure that I did the Royal Hawaiian History Tour which I highly recommend next time you're in Oahu. The tour is free and you don't need to be a guest at the Royal but plan ahead because they only do the tours twice a week at 1 p.m. (check on dates/availability ahead of time).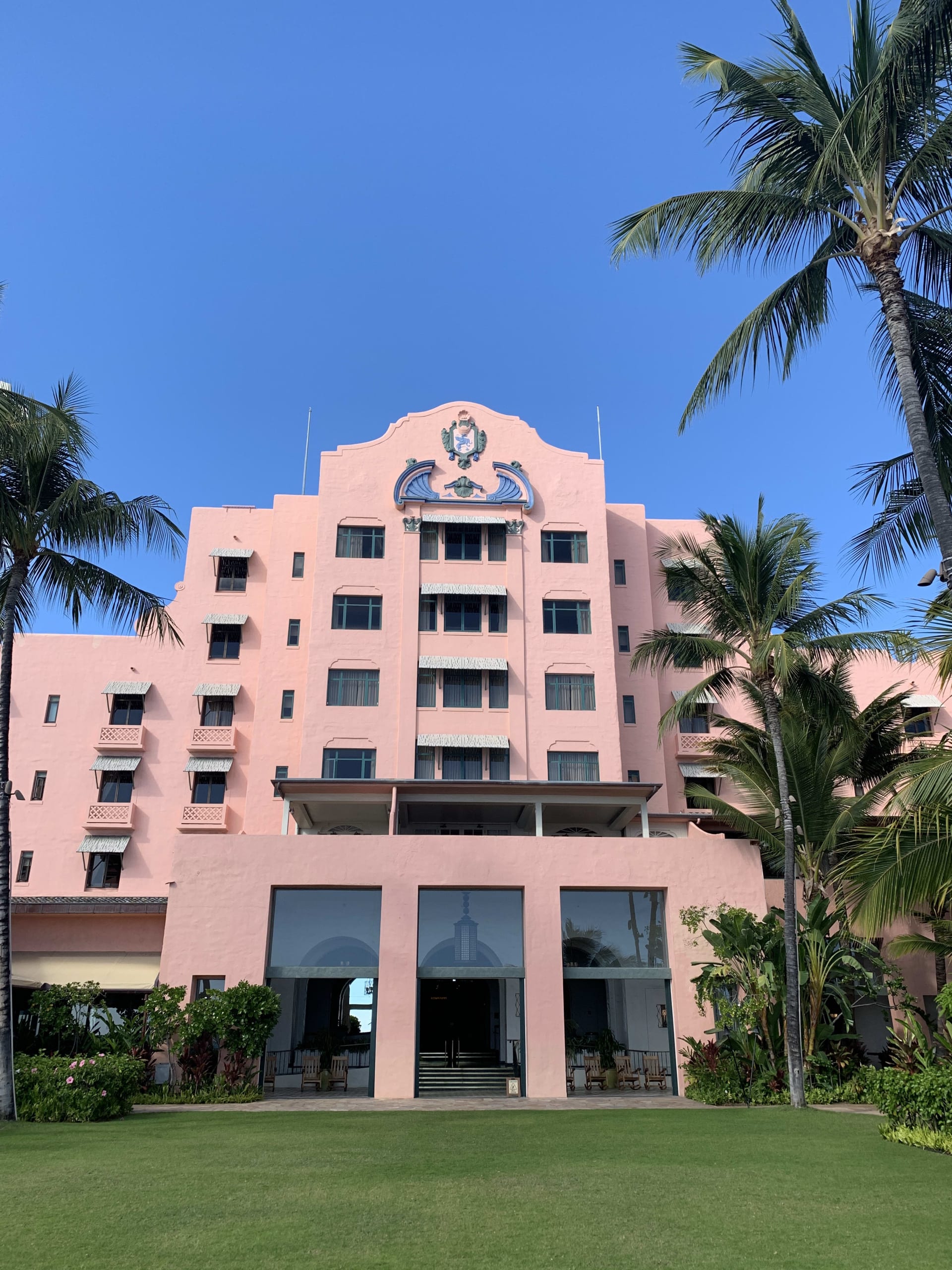 Did you know….. when the hotel first opened in 1927 the "Garden View Rooms" were the highest category of rooms? Back in the day it would take quite a while for people to sail to Oahu (from Europe it took two months) and by then people were pretty tired of looking at the ocean. Traveling was pretty much done only by the elite and they would oftentimes bring their own staff who were relegated to the less desirable ocean view rooms.
When you traveled it was not uncommon to bring your car and your own personal staff for a two-month trip. In the 20's and 30's there was a dress code to follow and with that came some serious luggage! Morning, Afternoon and formal Evening wear was the norm and your staff would make sure to keep notes on what you wore to insure you didn't wear the same thing twice. Making that mistake while out on your daily promenade could land you in the newspapers (depending on who you were).