Poipu Beach Real Estate Update- For an up to date list of all of the real estate activity in Poipu since January 1 of this year click here: Poipu Beach Current Market Analysis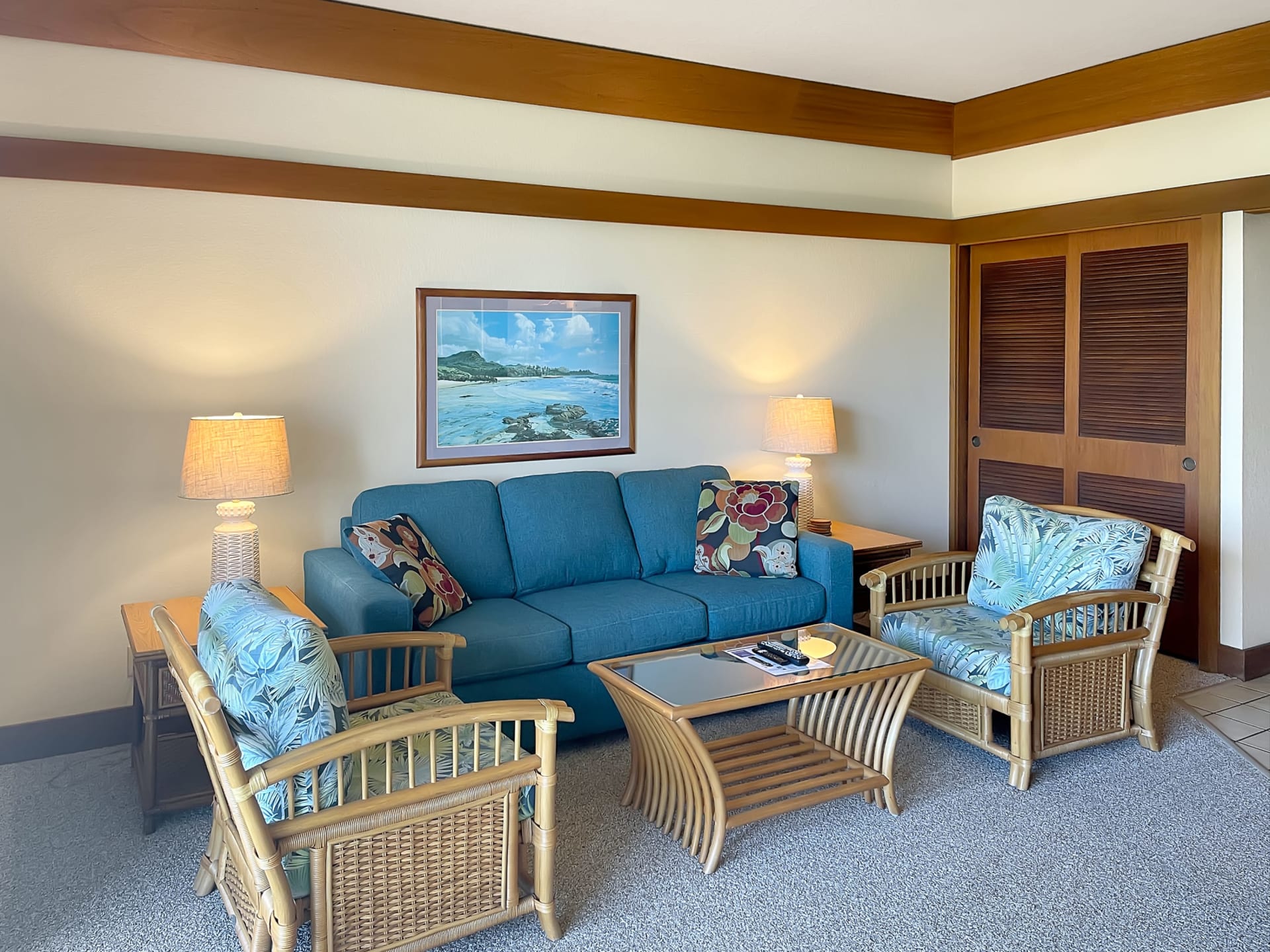 Kiahuna Plantation Real Estate Update- I just listed Kiahuna Plantation unit #328 for $99,000 (LH) which has AC and is clean as a whistle and is located in Building 39, to see more details on this 1 Bedroom 1 Bath condominium click here: Kiahuna Plantation Unit #328 Listing Information. This has been a busy week for me at the Kiahuna! After only 8 days on the market I put my new listing unit #220, which is a two bedroom unit listed at $399,000 (LH), into escrow. I also negotiated an offer for my Sellers on unit #317 which is listed at $99,000 (LH). Currently there are only 20 units on the market at the Kiahuna. To get a complete list of all the real estate activity year to date click here: Kiahuna Plantation Current Market Analysis
Kauai's Own Koloa Rum Joins With Las Vegas Raiders
It's a perfect match! Hawaii and Las Vegas. Koloa Rum has been named the "Official Ultra-Premium Rum" of the Las Vegas Raiders. The Raiders home is the newly built Allegiant Stadium and the team has been embraced by the Las Vegas community. Las Vegas is considered to be Hawaii's' "Ninth Island".
Koloa Rum will have their branded stadium bar and a couple of specialty cocktails featuring Koloa Rum will be available.
The New Normal: Make Reservations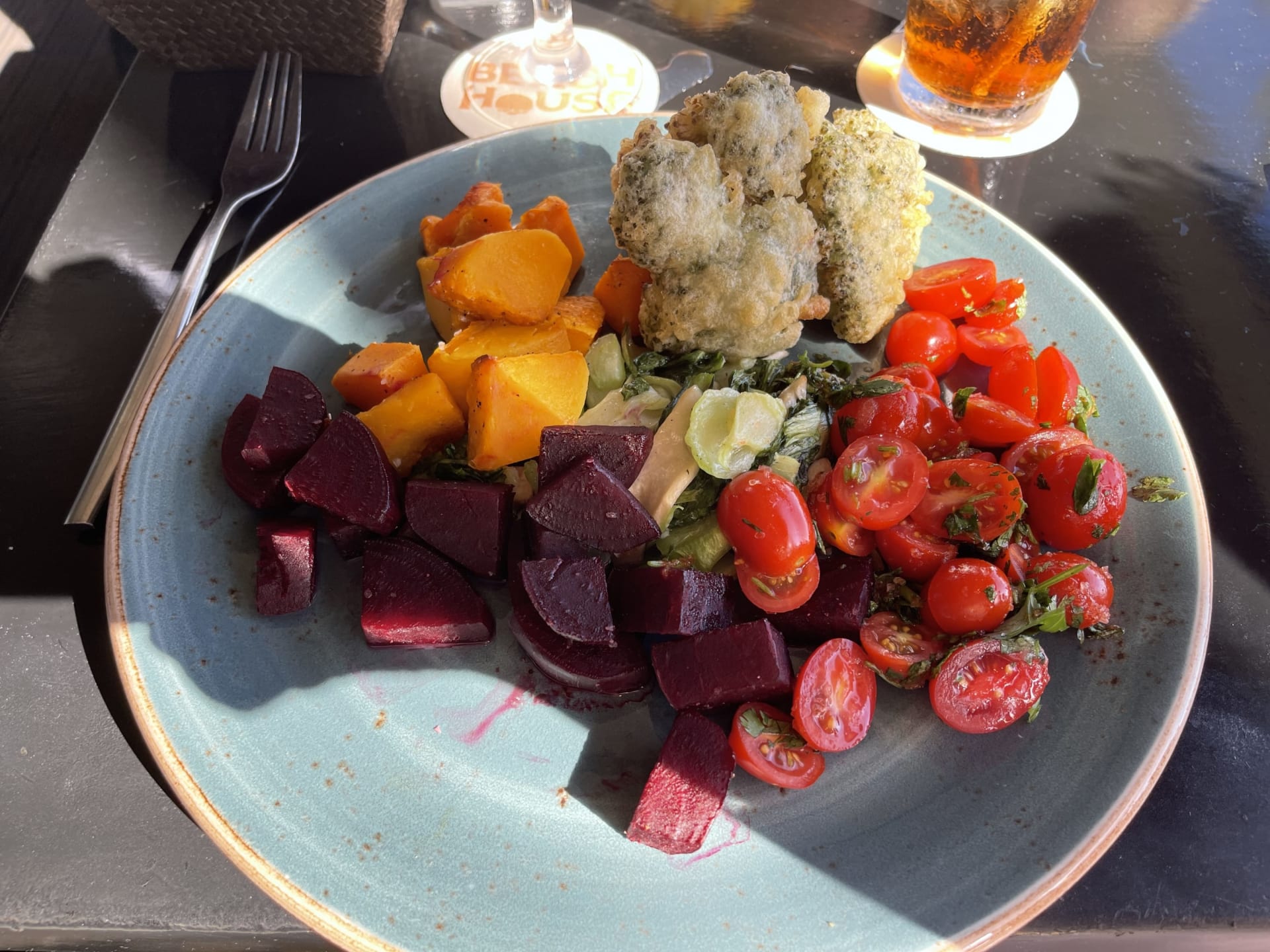 If you, or anyone that you are renting to, are coming to Kauai it's advisable to make reservations before you fly over. This is our new normal.
I went to a birthday party on Friday at the Beach House which is right next to Kuhio Shores in Poipu. We made the reservation over 2 weeks ago and the only time we could get was when they first opened at 3:30. The restaurant was super busy with every table seated right at 3:30 and it stayed that way the whole time we were there. Our waiter told us they had 550 people with reservations for that day, pre-pandemic they would do about 500. I asked if they have enough staff and he said that they did and that everyone working there is so happy to be open.
I had the Slow-Roasted Local Beets which had tomato cilantro salad, local roasted butternut squash, wilted arugula and tempura broccoli. It was to die for, I don't know what they spiced up the cherry tomatoes with but it had a kick to it and it was delicious when I ate one of the halves with another veggie. YUM!
For dessert the four of us wiped out a Coconut Crème Brulee with house made ginger snap cookies and a Chocolate Tart that had Tahitian Vanilla Whipped Cream. We ate it so fast I didn't get a photo!
Community Solar Farm
I read about an interesting development on Oahu; a Real Estate developer is proposing a community solar farm where people can purchase panels. This is for those that cannot afford, or maybe live in a condo/apartment complex that does not allow photovoltaic system on the roofs. Here's how it would work:
A person purchases panels from the "photovoltaic apartment" and the grid would supply the utility with a to-be-determined amount of megawatts, and the utility would credit the panel owner something between $100 to $500 off their bills, depending on how many panels were purchased. Financing plans would be available and sales would be only to local people, no corporations either.
The proposed 30 acre site is in Kipapa Gulch which is near Waikele on Oahu and the Developer is a long ways out, he needs to go through the Hawaii Public Utilities Commission and HECO.
A non-binding sign up sheet is available on the developers website where you can read more about it by clicking here: Community Solar Farm Website
Oahu, Maui and Big Island Real Estate Year To Date
Last week I wrote about the Year To Date Kauai real estate sales compared to the same time last year, this week I have the numbers for the other islands. Lack of inventory is a problem on Kauai and Oahu is seeing it as well. The number of days on market in May dropped to an average of 8 days and it would be lower but agents are holding off on their Sellers looking at offers to allow everyone a chance to view the property. Active listings in May 2021 was down by 39.6% and there are fewer than half the number of homes on the market than in May of 2019.
On Oahu the median price of a residential home is $978,000 compared to $789,000 in May of 2020, this is a 22.7% increase. The number of sales is up 63.3% at 405 sold in May of 2021 compared to 248 that sold in May of 2020.
Condo prices increased 14.7% to $457,750 compared to $399,000 in May 2020. The number of sales massively increased by 135.4% from 254 in May of 2020 to 598 in May 2021.
On Maui the number of homes sold is 580 compared to 385 in 2020, that is a 50.6% increase. The Median price is 27.4% higher at $975,000 compared to $765,173 at the end of May 2020.
Condominium sales are booming with an 80.5% increase. So far 1.018 condos have sold this year compared to 564,000 at the end of May 2020. The Median Price is up 7.8% to $620,000 from $575,000 in 2020.
On the Big Island the Median Price for a home is 20.25% higher at $475,000 compared to $395,000 at the end of May 2020. The number of sales is substantially up as well at 1,348 homes sold which is a 42.65% increase from 945 homes sold this same time last year.
Condo sales more than doubled at 580 sold compared to 264 at the end of May 2020. The Median Price is up 31.77% at $477,000 compared to $362,000 this same time last year.