Kauai Real Estate Update- SOLD! I brought in the buyers for this adorable townhome in Kalaheo. I had multiple offers on this property and it's easy to see why with its professionally decorated interiors, wonderful fenced in yard space and the great location. My Sellers listed the property for $850,000 and after getting multiple offers my buyers got their $895,000 offer accepted. To see more on this sweet little home click here: Kalaheo Townhome Sold
Navigating this price point island wide is a challenge but I have had some success. If you have a particular type of property that you are looking for I welcome you to give me a call.
Last week on the island we had 20 properties come on the market and 9 of those 20 either went into escrow or sold. This remains a very tight and competitive market for real estate. For a complete update on everything real estate for the last week on the island of Kauai click here: Kauai Real Estate Update November 15 to 21, 2021
Poipu Beach Real Estate Update- What is happening in the fee simple real estate market in Poipu Beach? You can access that information by clicking here: Poipu Beach Current Market Analysis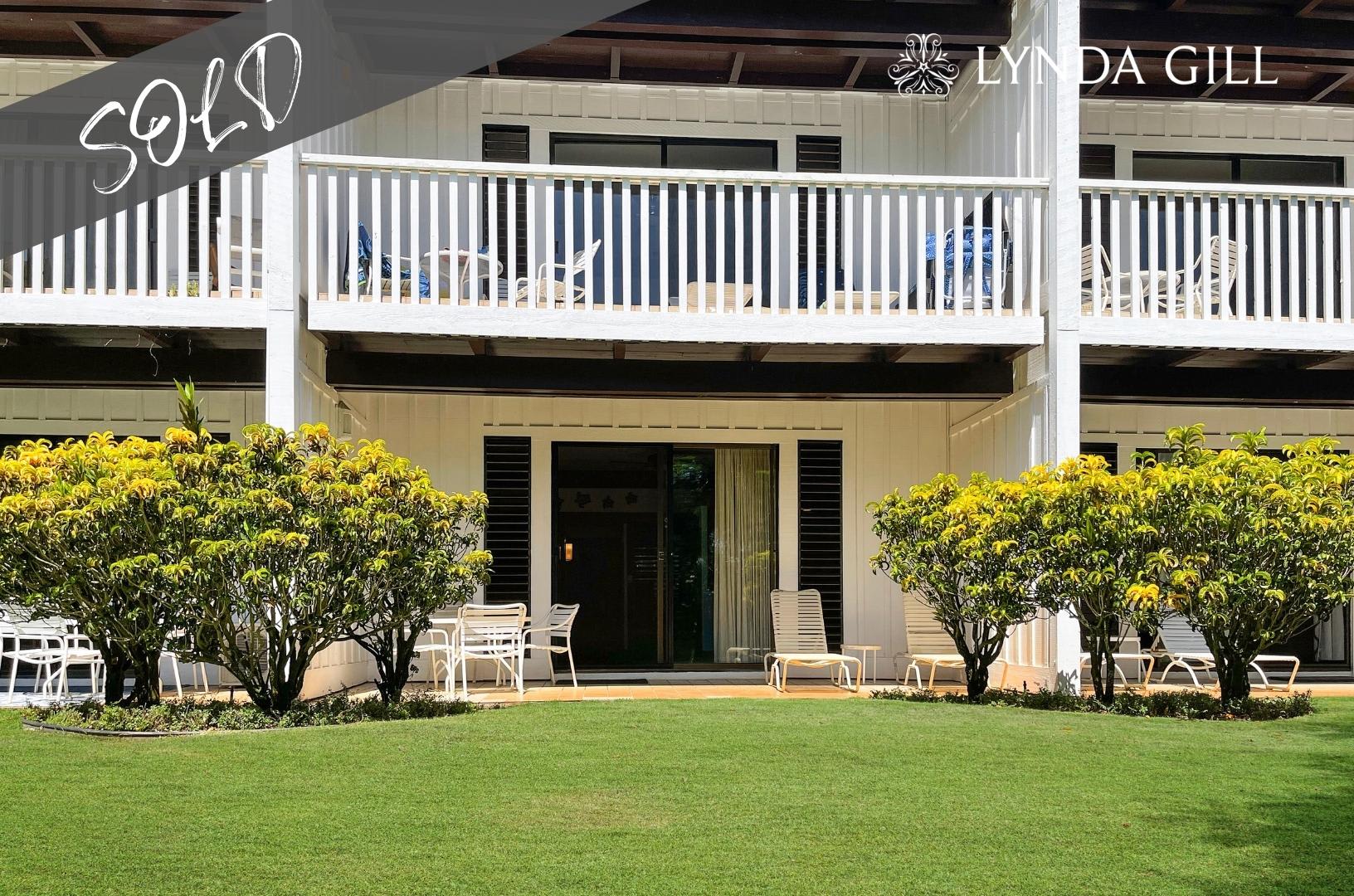 Kiahuna Plantation Real Estate Update- SOLD! Kiahuna Plantation unit #403. I represented the Sellers on unit #403 at the Kiahuna Plantation. This ground floor 1 bedroom is located in building #40 and was listed at $125,000 (LH) and we sold it for the full asking price! If you are interested in a property like this, I welcome you to contact me! For a complete list of all the real estate happenings at the Kiahuna Plantation since January 1 of this year click here: Kiahuna Plantation Current Market Analysis
Facebook Founder Buys Menehune Fish Pond, Donates It To Kauai
Mark Zuckerberg and Priscilla Chan have both been instrumental in the acquisition of the Menehune Fishpond for the people of Kauai. Since 2018 the group Malama Hulei'ia has been acting as a steward of the land which is about 102 acres. They have cleared invasive plants and have restored a 600 year old watershed. Malama Hulei'ia had partnered with the Trust for Public Land and together they haf spearheaded an effort to purchase the Menehune Fishpond. However, the Fishpond went up for sale in January of this year for $3 Million Dollars and this ramped up efforts by the groups to purchase the property.
Despite public donations and those made by several other local groups they had fallen short of their goal. Until the founder of Facebook donated $4 million to the Kauai Community Fund of the Hawai'i Community Foundation and worked with them to purchase the property.
After the purchase the land was conveyed to Malama Hule'ia for community stewardship in perpetuity. Priscilla Chan and Mark Zuckerberg have no ownership in the property. They stated: "Kaua'i means so much to our family and we're humbled to be a part of efforts to protect and preserve Alakoko Fishpond. We're happy that Alakoko will continue to be a place for education, community gathering, environmental restoration, and cherished cultural traditions." More information can be found at RestoreTheFishpond.org.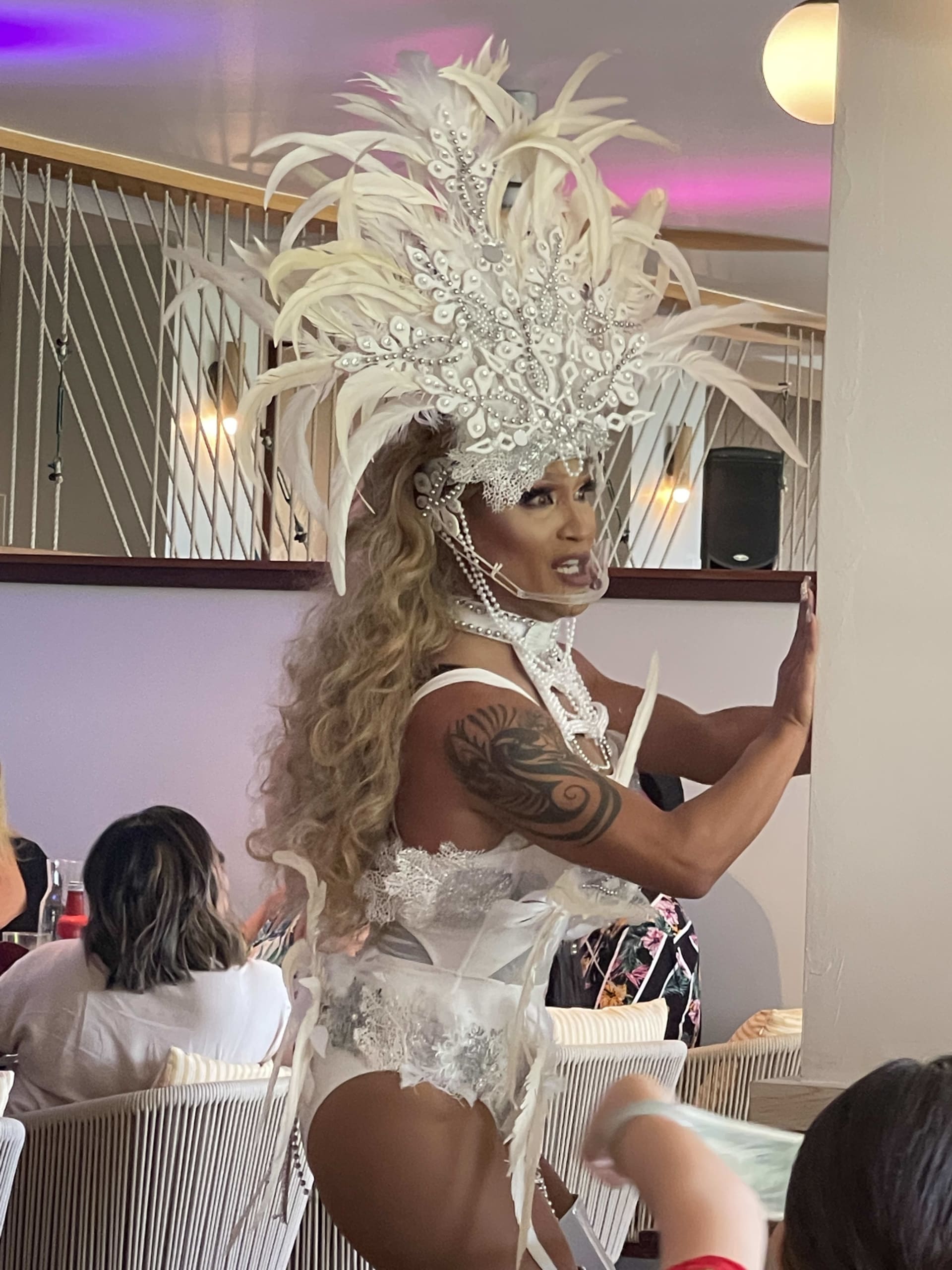 Brunch Babes At Kauai Coconut Sheraton Review
Brunch Babes rock the 1990's! Last Sunday we went to see the Brunch Babes perform at the Kauai Coconut Sheraton which is in Kapaa. Every month they perform a different themed Drag Show and a 5 course meal is served along with champagne. Tickets are $75 a person and all ages are welcome.
These monthly shows will have a different theme each month and there will usually be 2 performances. The performers have about three different costume changes that they do along with some group numbers.
This was my second time going to one of these shows, the first one was a 1970's theme which was MY era!!! Disco never died as far as I'm concerned.
For information on tickets for the Brunch Babes you can go to their Facebook page at: Brunch Babes 808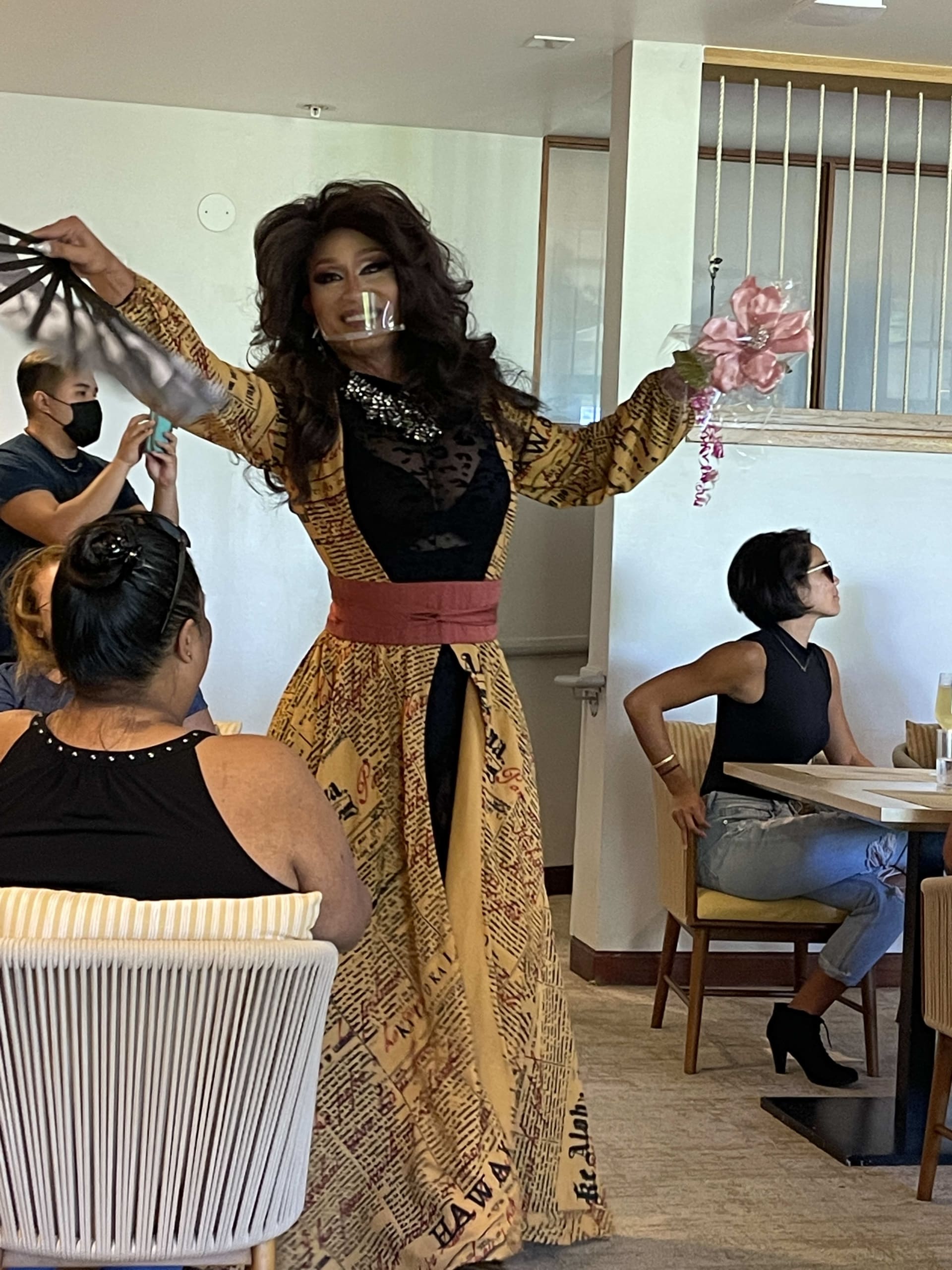 Looser COVID Restrictions To Be Announced Prior To Thanksgiving
Governor Ige announced on Monday, November 22, that he'll be issuing an emergency proclamation to loosen COVID restrictions State wide. He is currently meeting with all four Mayors to discuss the changes.
Hawaii has spent over 600 days under emergency orders which is a bit unprecedented. The Governor said he's been getting calls from medical professionals and lawmakers to ease up on the restrictions.
He said he will announce the changes, which we have no idea at this time what they will be, "prior to Thanksgiving" which is just a couple of days away.
Check back on this blog as I'll be updating the new rules that will be put in to place
No Hawaii Cruises Until 2022….Maybe
When will the Cruises return to Kauai? That is a bit of an unknown right now because several things have to be in place:
*Hawaii Safe Travels does not include cruise companies such as Carnival, Celebrity, Holland, Un-Cruise, Norwegian and Princess.
*Hawaii Safe Travels does include the NCL Pride of America and a small luxury yacht Un-Cruise line.
*Stalling out all cruises is Hawaii's ports need to be set5 up to comply with the CDC COVID rules and protocols for both passengers and employees'. This has not been done yet.
In conclusion the Hawaii Department of Transportation said that they have no firm date on when cruising will start however when I looked it up on the internet there were several cruises that were supposed to start sailing into Nawiliwili Harbor in January. My guess is this could change.