Kauai Real Estate Update- For a complete list of what Sold, was Just Listed and what went Under Contract last week on the island of Kauai click here: Kauai Real Estate Update May 1 to 7, 2023
Poipu Beach Real Estate Update- Sold, Makanui 712. This was owned by my Sellers for 24 years and so this sale was bittersweet. I loved this listing and it just checked so many boxes for a second home. Listed at $1,050,000 sold for $1,025,008. For a complete update on all the Fee Simple Activity in Poipu Beach click here: Poipu Beach Current Market Analysis
For the Kiahuna Plantation click here: Kiahuna Plantation Current Market Analysis
Mongoose Found On Kauai
In 1872 Big Island sugar planters read an article about how Caribbean sugar growers were using mongoose to solve their problem of rats eating and destroying their sugar cane. Some residents objected but they were overridden and the mongoose was brought to Oahu, Maui and the Big Island.
But not to Kauai and it was a good thing because this idea turned out to be a tragic failure. Rats are nocturnal and the mongoose is awake only during the day, so the mongoose attacked and destroyed native bird, fauna and turtle eggs. Kauai was spared and works hard to keep the mongoose off our island which is why we have the largest population of ground dwelling birds.
So, imagine the surprise of Nawiliwili dock workers when they saw a mongoose chasing a chicken in the car lot on May first. This set off a multi-agency concerted effort to capture the mongoose which it did on May 5thafter setting 43 traps.
Not the first time this has happened.
In 2012 two mongooses were found, one by the Harbor and one near a resort in Lihue.
2016 a mongoose was found in the cargo area at the Lihue Airport.
Last one was in 2021 when it was captured at Nawiliwili Harbor.
There have been other instances of mongooses being found on Kaua`i, with the community acting promptly to eradicate the potential threat.
If you ever see one call the States toll-free Pest Hotline at 808-643-PEST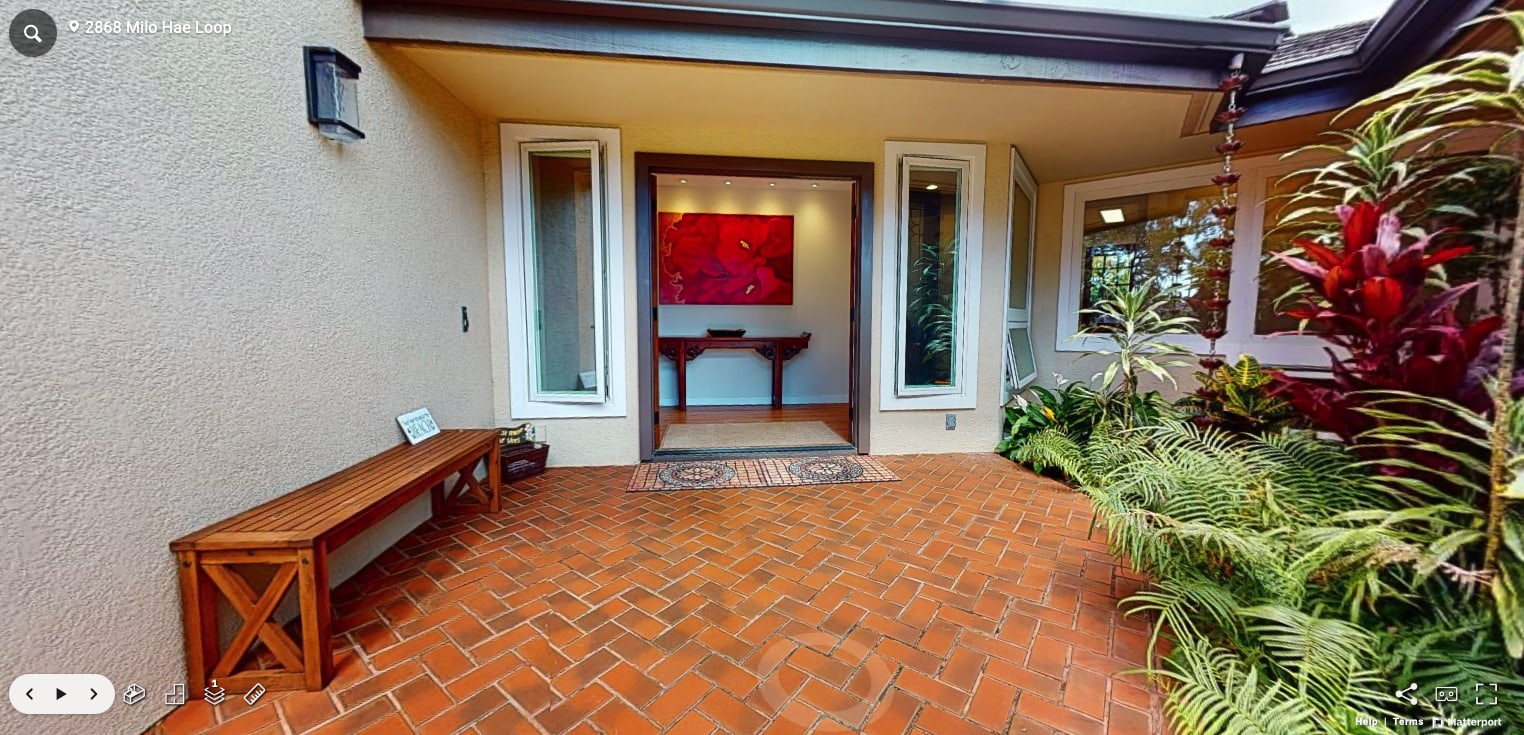 Take A Walk Through Kiahuna Golf Village's Newest Listing
If you can't make it to Kauai to view the newest listing in the Kiahuna Golf Village this is not a problem, I have a virtual walk through for you. This Matterport Tour is fun you can virtually "walk through" this home. This home is an active vacation rental but would make a wonderful residence or… a combination of both. Ready to take a tour? Click here: 2868 Milo Hae Tour
Possible New Charter School On Kauai's North Shore
For many years children from 7th grade up through High School on the North Shore have had to travel long distances to go to school. Given that we have one lane highways you can imagine the travel delays that they face.
Namahana School is looking to raise $2.4 million to buy 11.3 acres near Kilauea's Post Office on Kauai's North Shore for their new Public Charter School. They have already raised an excess of $1 million but need to raise a million more by June 9, 2023 to secure the property. Currently they have an option to lease a little over 8 acres of land but, by owning this land outright the permitting and financing will be easier.
This public, tuition free middle and high school will allow these North Shore residents to stay within their community for their schooling.
To read about this more, and to make a donation, visit: www.Namahana.org
State Run Program Pays Homeless To Move
House Bill 1366 is a three year "return-to-home" pilot program that would do exactly as the title states and it has picked up enough support to make pass the final reading and it was put on the Governors desk on May 4. If this program sounds familiar it's because it's similar to the HLTA (Hawaii Lodging & Tourism Association) repatriation program which has been in place on Kauai for several years. At first HLTA was paying half of the airfare and didn't get very far with that, in 2020 they received a grant which allows them to pay for the entire airfare.
This new Bill is different in the respect that it's a State-run program, it will not replace the existing one that we have, it will be another resource for people to go back hom.
For those that want to go back home it would be completely voluntary and all expenses paid. Much like the existing program the person going back to the mainland would have to have someone there for them so they are not on the streets again.
The State Of Homelessness On Kauai
Homelessness is on the rise statewide and on Kauai up by 10% YOY, in 2021 it was up 5%. It's not easy to get the number of homeless but last January they spent several days doing just that and came up with 488, some state that between 800 and 1,000 is more realistic. The expiration of the eviction moratorium and the Coronavirus Rental Assistance Program added to the normal lack of rentals and high real estate costs existing problem.
Statewide the Big Island of Hawaii had the biggest uptick with their homeless population go up by 20%.