Kauai Real Estate Update- For a complete list of everything that Sold, was Just Listed and what went Under Contract for the last week on the island of Kauai click here: Kauai Real Estate Update January 31 to Feb. 6, 2022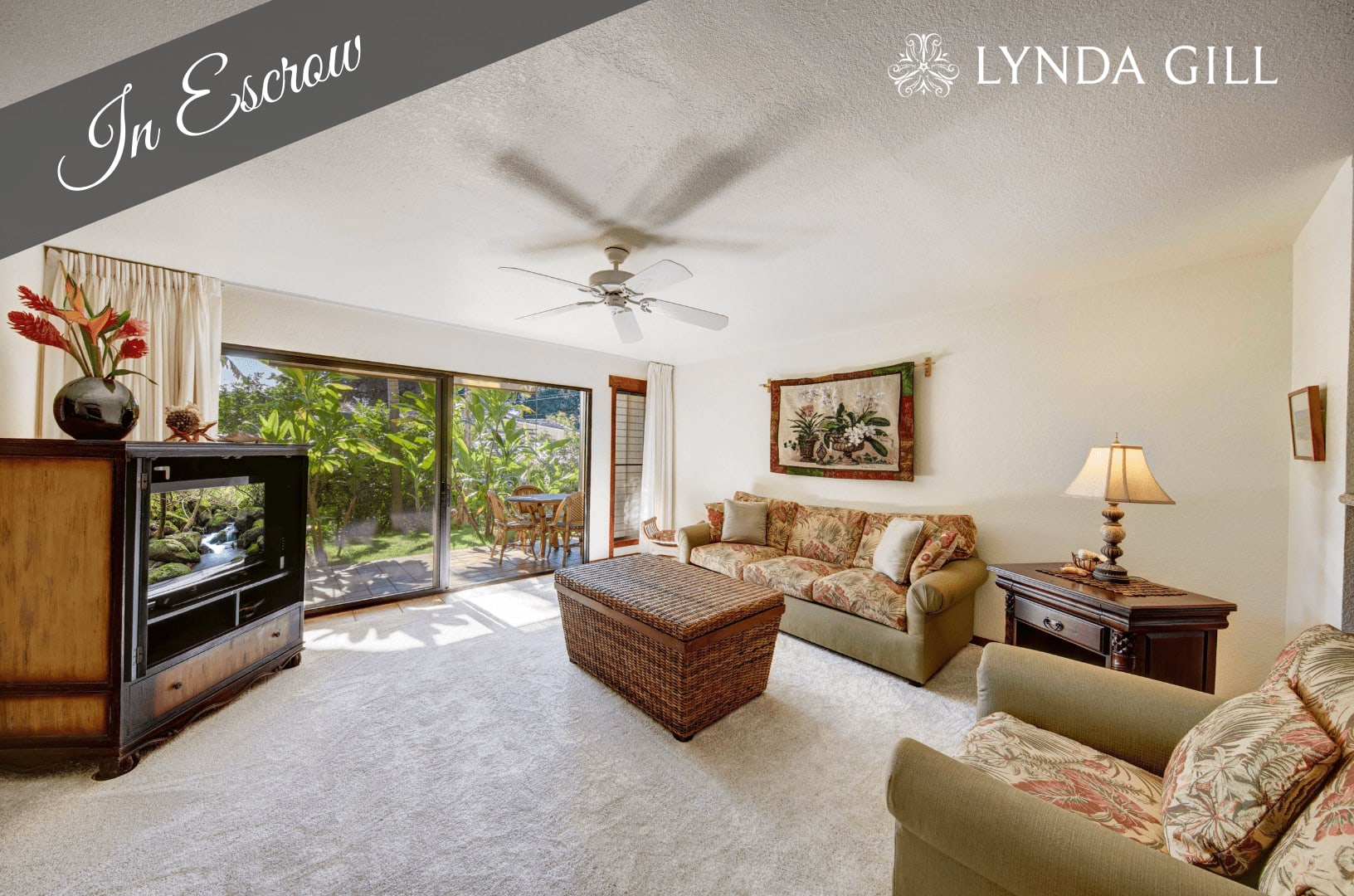 Poipu Beach Real Estate- The Fee Simple Poipu Beach real estate market for condos is on hyper drive and is now matching what we've been seeing in the residential market. This extremely competitive market is evidenced by the 1 Bedroom Waikomo Streams I listed and activity around some 2 Bedrooms under $1 million which seems to be the sweet spot. I listed Waikomo Streams #302 on Tuesday morning, by Wednesday I had 7 showings and 2 more for Thursday. I had Two over listing price offers by Wednesday evening.
There are a couple of 2-bedroom fee simple condos in Poipu and over the weekend I showed one which already had 2 offers and were expecting more. A couple of Poipu Crater units came on the market and there are back-to-back showings with multiple offers expected.
This hyper activity is happening in many other markets, no doubt in the area where you live. Navigating this fee simple market takes patience, commitment and having you method of purchasing in place.
To find out the latest activity in Poipu Beach Real Estate click here: Poipu Beach Current Market Analysis
Kiahuna Plantation Real Estate- For a complete list of the real estate activity at the Kiahuna Plantation click here: Kiahuna Plantation Current Market Analysis
Kauai Property Taxes Due Feb. 22, 2022
For those who pay their property taxes the due date for the second installment is February 22, 2022. They are normally due on the 20th however because that falls on a Sunday this year, and Presidents Day is on the 21st, it will be on the 22nd.
The tax bills were mailed out last month and if you have not gotten yours call the Property Tax Division at 808-241-4272. You can make payments online at kauairpt.ehawaii.gov You may also visit our website at kauaipropertytax.com.
If taxes are not paid by the 22nd there is a 10% fine and 12% interest.
Hawaiian Airlines Employees Lawsuit To Stop Vaccine Mandate Denied
Last Wednesday a Federal Judge denied a request from 7 Hawaiian Airlines employees to block the companies vaccine mandate. The group is alleging that the vaccine mandate violates federal law and that the company was not granting exemptions for religious or medial reasons.
Hawaiian Airlines stated that 96% of its employees are vaccinated and that they have granted some exemptions. They had no further comment except to say that the ruling "speaks for itself".
VDA (Visitor Destination Area) And Why That Matters To Buyers/Sellers
Thinking about buying a vacation rental property on Kaua'i? Listen to what a leading vacation rental expert says about some things you should consider including on your checklist. This is the third segment in my video series with Linda Sylvester of Koloa Kai Vacation Rentals. It was a pleasure to talk with someone so knowledgeable, listen in to what she has to say on this subject.
Why You Need To Know About VDA and Kauai Vacation Rentals
What is a "VDA" and why is that important to those looking to buy a vacation rental here on Kauai? VDA stands for Visitor Destination Area. These are areas identified by the County of Kauai which allow short term rentals which would be defined anything less than a 6 months.
There are three main areas that allow Vacation Renting and have a large number of condominiums/homes that are in the VDA, those areas are Poipu, Princeville, Kapaa and some sections of Lihue. But even in these areas there will be spots that do not allow for vacation renting.
This is my third video with Linda Sylvester and in this segment I ask her to explain VDA and what Buyers should be thinking about when making a purchase. If your intent is to rent out your property when you are not using it yourself, you'll want to make sure you check with a local real estate professional who can help guide you to properties that would fit this criteria.