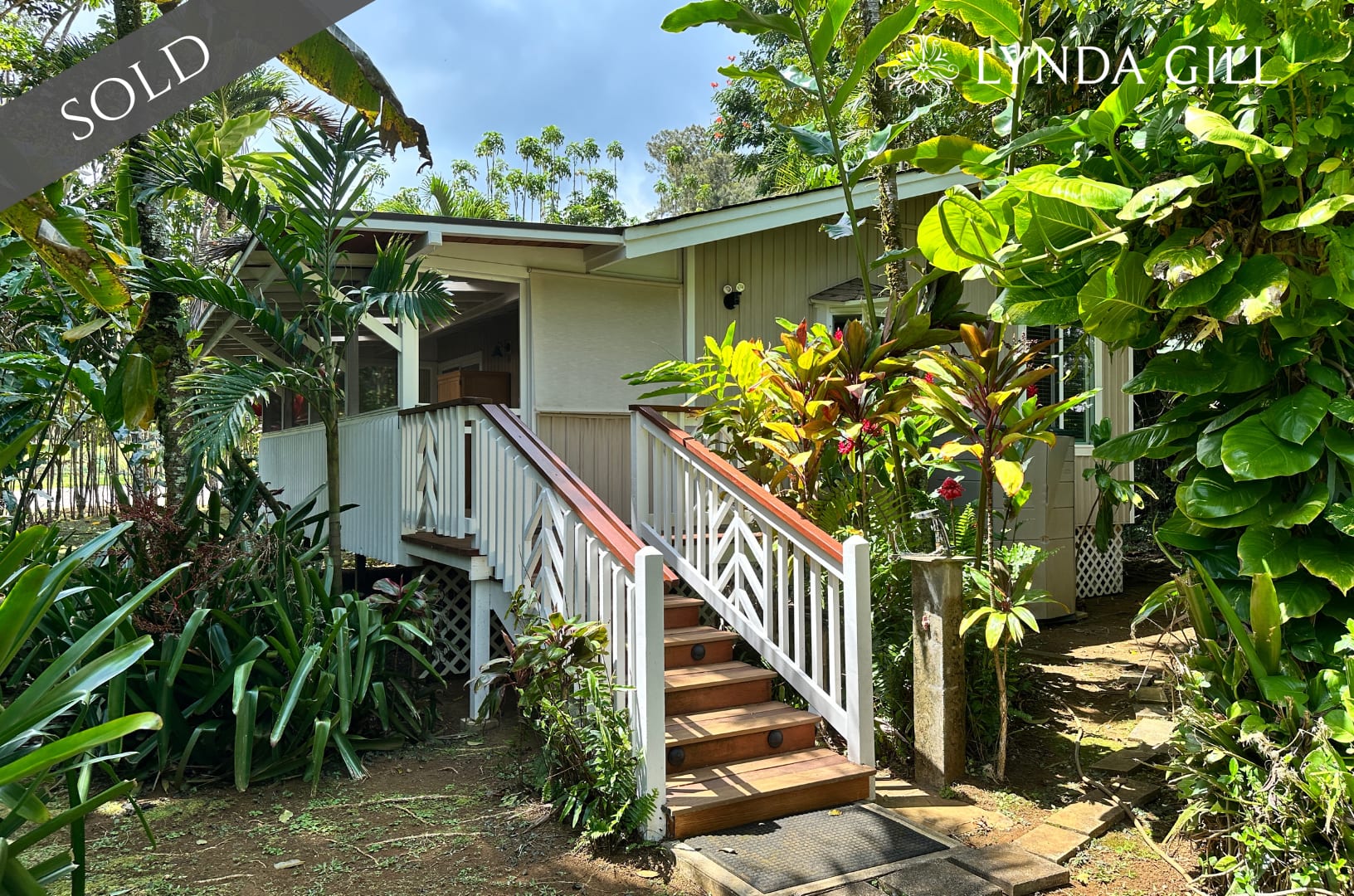 Kauai Real Estate Update- Sold! This adorable 2 bedroom 2 bath home in Kapaa for $788,000 was not even on the market, it had been withdrawn but I called the listing agent and she got with her Sellers and we were able to get this sold to my Buyers. This home is cute as a button and super clean on a large lot. For a complete list of the Kauai Real Estate activity for the last week on the island of Kauai click here: Kauai Real Estate Sale April 3 to 9, 2023
Poipu Beach Real Estate Update- I re-listed an Ocean Front home in Poipu on Thursday and by Sunday we had an accepted full priced offer! When I relisted this we also did a price drop and also included plans and permits for the remodel, I had a huge amount of showings. If you are interested in this home we are accepting back up offers, click HERE for more information. For a complete list on all the fee simple real estate activity in Poipu Beach since January 1 of this year click here: Poipu Beach Current Market Analysis
For the Kiahuna Plantation real estate update click here: Kiahuna Plantation Current Market Analysis
Baby Boomers Trump Millennials As Prime Homebuyers
The Baby Boomers are now the top generation that buy homes, Boomers are people ages 58 to 76 and the eased out the previous leader in home buying the Millennials who are ages 24 to 42 years old.
According to the National Association of Realtors in 2022 Boomers made up 39% of the market which is up 10% from the previous year. Millennials dropped from being 43% of the buyers in 2021 to 28% in 2022.
So, what happened? Most millennials are first time homebuyers and with the interest rates rising they are priced out of the market. Boomers have equity built up in their homes and have the power to sell and buy up.
Good News For The Hawaii Second Home/Retirement Market
Areas that have a high percentage of people buying second homes are benefitting from this trend. As a result of the pandemic there were a large number of Boomers who did not return to their retirement jobs. They decided this was a good time just to hang it all up and pursue that dream of splitting their time between their dream local and original home base.
Luxury Property Tax Bill A No Go
A proposed bill to tax those selling Luxury Properties has been classified as "Dead In The Water" by the powers that be. Bill 362 was going to double the conveyance tax on any property that sold over $2 million which was not a primary residence, the proceeds were going to fund affordable housing.
The bill had a lot of support by people both in person and by written testimony however in the end it did not prove to be enough. The bill was opposed by real estate industry groups, developers and the Land Use Foundation for Hawaii who stated "it is ironic and unfair that among the entities which will be hardest hit by these types of measures include Hawai'i's large landowners that build housing (including affordable housing) and serve as stewards of our lands."
So what happened? Quietly the bill just didn't get scheduled by the due date to be heard by the House Finance Committee, a practice that is fairly common.
Oahu, Maui and Big Island Real Estate Year-To-Date 2022 vs 2023
The very small number of transactions for Home Sales makes discerning trends in the Median Price very difficult. Condominium inventory is larger (at the moment) making this market a little more readable. This is the same trend that we saw last week in my Blog for Kauai ( for that blog posting click HERE ).
We see the number of sales for Homes and Condominiums down. The Median Price for homes is down (due to the low number of trades) and the condominium sales are up with the exception of Oahu which is down very slightly.