Kauai Real Estate Update- To find out what Sold, was Just Listed and what went into Escrow last week on the island of Kauai click here: Kauai Real Estate June 27 to July 3, 2022
Poipu Beach Real Estate- In Escrow! My listing at Poipu Sands unit #411 got an accepted offer last week and we are in escrow. This was the only 1 bedroom fee simple unit that was on the market in Poipu and at this time there are no fee simple 1 bedrooms available in Poipu. The lowest priced fee simple property in Poipu is a 2 bedroom at Regency at Poipu Kai for $925,000.
For the latest fee simple real estate news in Poipu click here: Poipu Beach Current Market Analysis
My listing at the Kiahuna Plantation, unit #233, sold for the full asking price of $275,000 (LH). This ground floor unit is located in building 36 and was the Sellers second home for 21 years. Currently there are only 6 units for sale at the Kiahuna Plantation which is a record low. For a complete list of the real estate activity at this resort click here: Kiahuna Plantation Current Market Analysis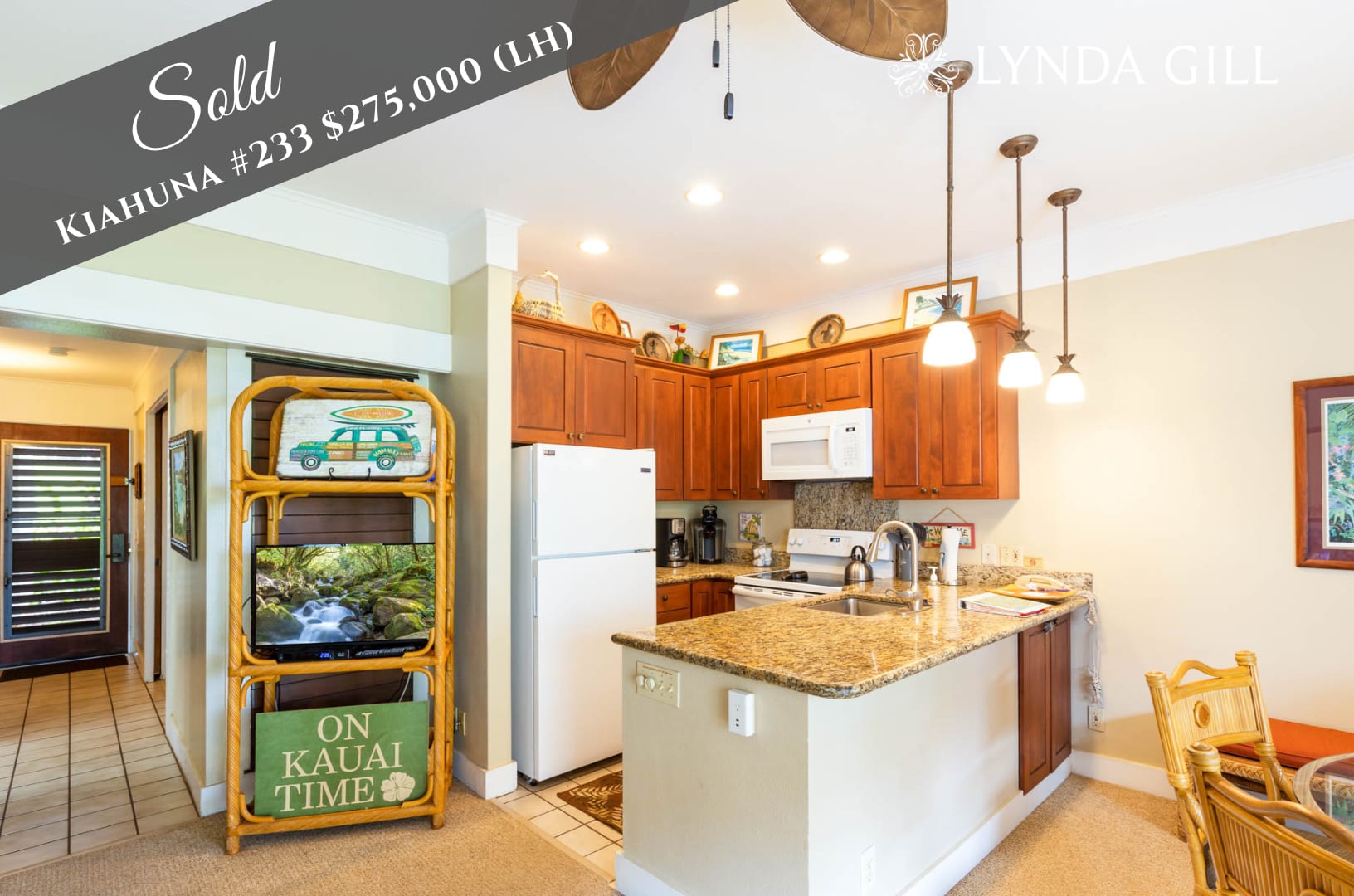 Southwest To Expand Interisland Flights
The CEO for Southwest Airlines was on Kauai last week with an update. The company currently has 38 interisland flights and is going to expand to 60 by this fall. Southwest is cutting back on their mainland flights but is doubling down on Hawaii which is proving to be profitable for them. He further stated that before the company started doing business in Hawaii they found in their research that Hawaii was the top destination choice of their clientele in California.
Currently Southwest has some $29 one-way fares for travel on Tuesday and Wednesday. Hawaiian Airlines in turn started doing some promotional fares as well.
New Shopping Center In Kilauea
I went up to look at property for a client in Seacliff and stopped off at a new shopping center in Kilauea. The last time that I had gone up to the shopping center was not a pleasant one. They had outhouses across the street in an empty open field because the septic system was not in good working order. It was kind of gross and not the best of places to stop in when you went out to visit the lighthouse. But, it was the only game in town.
The whole center has been redone and it's just gorgeous, it's also 100% leased out (not an easy thing to do these days). It has a new name too, Ahuimanu.
The stores serve both residents and tourists and they range from their anchor Kilauea Market & Café to an Animal Clinic, an excellent range of commerce for everyone. The timing of the completion of the center, which started in 2016 and was done in 2019 is not the best. They were basically done at just the time that retail stores where shutting down with the pandemic. Bonus is: there is a brand new Hawaii Life office which I toured and it's just huge, modern and super functional.
To visit the new shopping centers website click on this link: Ahuimanu.com
Kauai Real Estate Year To Date 2022 vs 2021
As I had blogged about last week ( to read that posting click: HERE ) there's been a definite slowdown in the real estate market here on Kauai, I don't see this as bad news but the market that we've been in for the last two years has definitely shifted. The inventory will start to increase and prices to stabilize, this is not the 2008 melt down, far from it. To read that article click here: Kauai Market Slow Down
Below are the Year to Date real estate numbers and we're comparing these to this same time in 2021. The number of sales is down pretty much across the board and the Median Price is up in every single category except condominiums on the South Shore. This is because of the Kiahuna Plantation Leasehold sales, this condominium complex is the only one on the south shore that has any properties selling for less than $900K.
If you'd like to know how these numbers pertain to your particular area of interest here on Kauai give me a call at 808.346.0056.