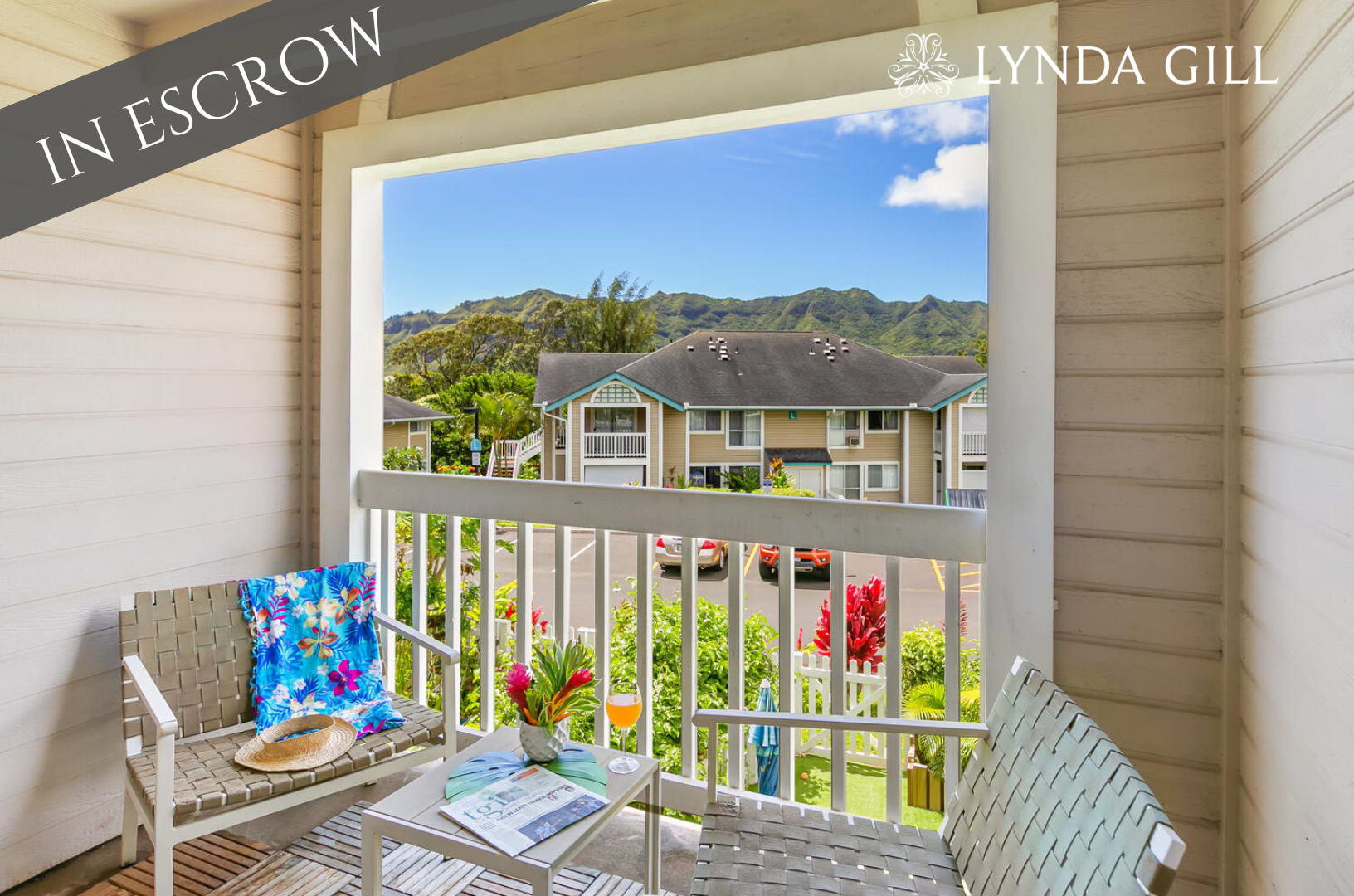 Kauai Real Estate Update- I had quite a number of showings which resulted in multiple offers on my Halelani listing unit G204, we are now in escrow! This unit checked a couple of important boxes when it came to this complex: Location and 2 full baths. If you are interested in this complex your welcome to reach out to me. To see more about this listing click Halelani G204
For a complete update on the real estate activity for last week on the island click here: Kauai Real Estate Activity August 22 to 28, 2022.
Poipu Beach Real Estate Update- Stay tuned for a single level, ocean view, renovated 2 bedroom 2 bath condominium that I'll be listing soon. Priced perfectly, with interiors and views to match, this one will get a lot of attention.
For the fee simple real estate activity in Poipu Beach year to date click here: Poipu Beach Fee Simple Current Market Analysis
For the Kiahuna Plantation click here: Kiahuna Plantation Current Market Analysis
Spotlight On: Lawai Road in Poipu Beach, Kauai
Lawai Road has ocean views that are unmatched, a location that is right out of a travel book, sunsets and whale watching to be had for the price of pulling up a chair, close to historic landmarks and all the beach activities that Poipu has to offer. The shorter list is what doesn't Lawai Road have? I did a short less than one minute video on Lawai Road which I'm including here for you to enjoy! If you would like more information on Lawai Road click Here
Nationally Investor Buying Plateaus in Q2
The higher interest rates has cooled off the investor buying as seen at the end of the second quarter. An "Investor" is defined as someone who is buying property without the intent to make it their primary residence.
Given the high cost of maintaining property here on Hawaii, and the fact that vacation rentals don't produce the income here that they can on the mainland, most investors see that buying here is more of a investment in their lifestyle than a cash on cash return. These figures we're seeing are mainland based.
Across the U.S. investors bought 87,500 housing units which is an 11% increase over the previous quarter and 5.9% higher than this same time last year. It does not beat Q3 in 2021 when 93,700 housing units were bought.
With the lack of cheap money lending interest rates house flippers are more cautious. These are the Sellers that are keeping ahead of things by price adjustments.
Breaking It Down
Nationally this is playing out differently; East Coast markets are still doing well. Central markets are mixed. Western markets such as California, Las Vegas and Phoenix are challenging.
In Hawaii the investor buying continues if the property is priced correctly. With Japan now able to travel to Hawaii it'll be interesting to see what impact that has.
July Hawaii Vacation Rentals 6% Behind Pre-pandemic Numbers
Numbers from Airbnb, VRBO, TripAdvisor and Booking.com show that owner direct bookings were at 72% in July 2022 which is 6% lower than July 2019. This data is used and published by the Hawaii Tourism Authority, Department of Business, Economic Development & Tourism and the Hawaii Vacation Rental Performance Report.
The supply and demand were both down. The number of rentals went from 669,700 in July of 2019 to 481,300 which is a 32% drop. Why the drop? More people living over here full time and those that were priced out of the housing market and bought a condominium instead.
Here are the numbers (ADR= Average Daily Rate):

Kauai: 72.4% occupancy Highest ADR at $404 (Hotels $452)
Oahu: 74.2% occupancy ADR $226 (Hotels $308)
Maui: 74.7% occupancy ADR $352 (Hotels $688)
Hawaii: 65.4% occupancy Lowest ADR at $256 (Hotels $419)
Coco Palms Tries To Rebuild, Again
Last week dozens of people showed up at the Planning Commission meeting to testify against the proposed development process for Coco Palms. The iconic hotel has been shuttered since Hurricane Iniki in September of 1992.
Over the past 30 years there have been several attempts from different parties to rebuild the resort and so far every attempt has failed. In every instance there has been massive pushback from the community and a lot of red tape from the Planning Commission.
Back in 2015 the Kauai Planning Commission gave zoning and special management area (SMA) permits to the development provided the conditions for approval be met within a certain deadline, the conditions were never met and the deadline has come and gone.
In 2016 a Honolulu developer bought the hotel and made it pretty far in their attempts to rebuild Coco Palms with the intent to add it into the Hyatt's Unbound Collection. However in 2019 the projects financing fell apart and Coco Palms was put on the auction block.
Enter "Private Capital Group" which is based in Alpine, Utah. They successfully bought the property on the auction block in July of 2021 for $22 million. The opposition they are now facing is from the community and it seems from a member of the City Council, Mason Chock who stated: "I am here in an individual capacity…I do think that this declaratory order could be reviewed properly by the commission and I do think that with this order there should be a possibility for the community to seek reparations in regards to environmental and cultural issues."
Stay tuned, I'm sure there is more to come.