Kauai Real Estate Update- What is happening with our Kauai Real Estate market is a little bit of a slow down in some price points. Example; I was working over the weekend with my Buyers for a home that was priced under $900K and it was a multiple offer over listing price situation. In that case you'd never know there was any type of a slow down (my buyers got the home BTW)
My take away is; there are some price points and types of properties that are still getting a huge amount of activity, zero slow down. Other areas that are slower and I see two reasons for that: 1) it is typically slower between mid August to mid September. 2) lack of inventory.
To find out where your particular area of interest fits into this give me a call.
For now here is the Kauai Real Estate Update for the island to include everything that has Sold, was Just Listed and went into Escrow last week. Click here: Kauai Real Estate Update Aug. 30 to September 5, 2021
Poipu Beach Real Estate Update- In Poipu Beach there are only 3 Fee Simple condominiums that are priced under $1 Million Dollars. A home in Poipu starts at $1,649,000 and you're not allowed to do vacation rentals. A home that you can vacation rent starts at $2,185,000. For a complete list of the Fee Simple real esatate activity in Poipu Beach click here: Poipu Beach Current Market Analysis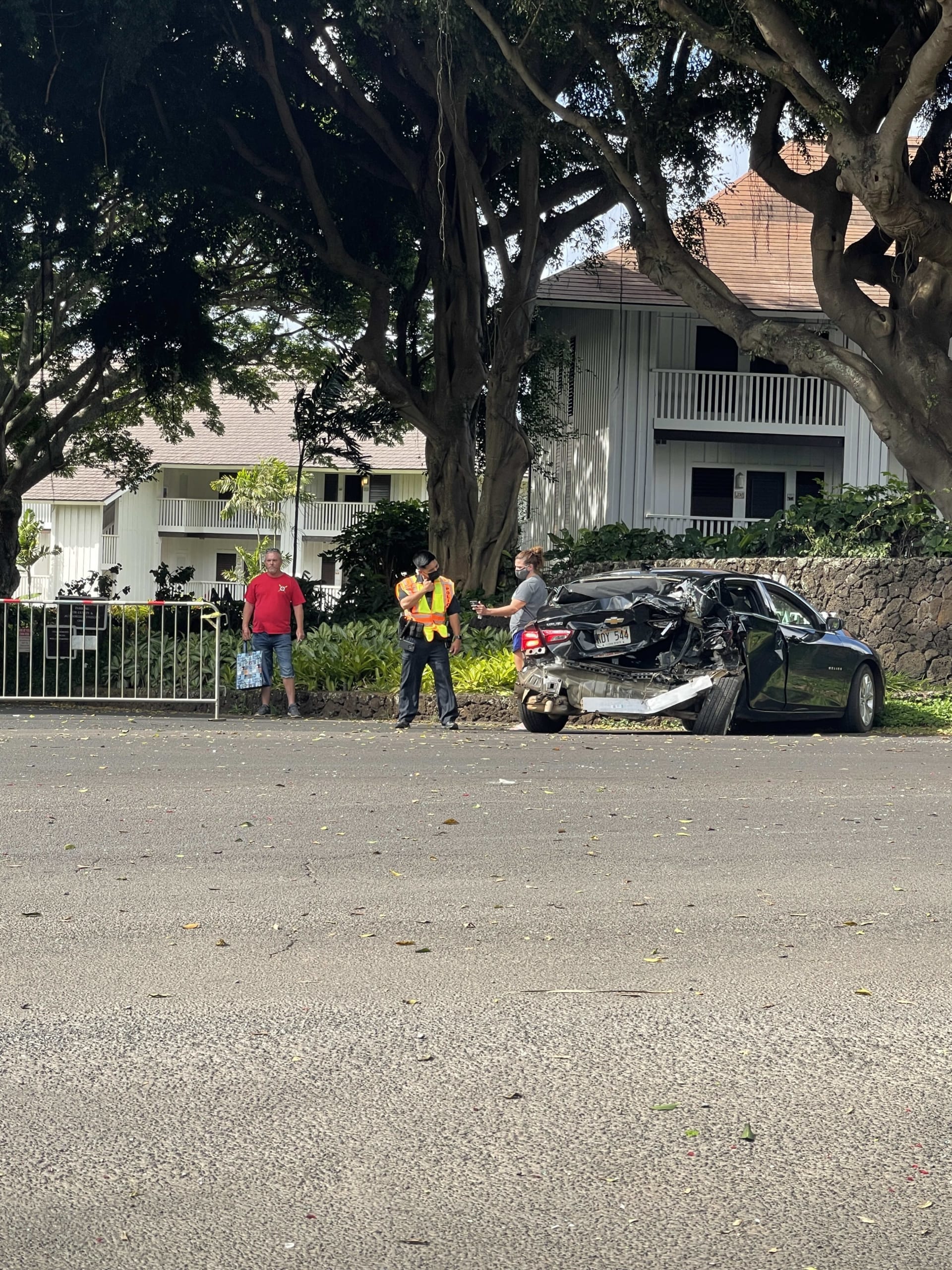 Kiahuna Plantation Real Estate Update- There was a car wreck on Friday at the entrance to the Kiahuna. Not sure what happened but the Kiahuna Plantation Drive and Poipu Road intersection was a bit of a mess. The car hit was a Chevy and the other car involved was a Ford Explorer, looked like the Explorer had damage to the front end of it. Fortunately everyone involved was okay. The main entrance to the Kiahuna was blocked off for a while.
For a complete list of all the real estate activity at the Kiahuna Plantation since January 1 of this year click here: Kiahuna Plantation Current Market Analysis
New Kauai County Rules
On Friday, just before the Labor Day Weekend, our Mayor Derek Kawakami issued a new rule that was approved by our Governor. Effective immediately if there is anyone not complying with the rules around mask wearing and the size of gatherings for indoor/outdoor gatherings socially or at a restaurant they can be fined $250 and business owners can be fined $500.
The rules in place are: 1) wear a mask indoors unless you are actively eating or drinking. 2) Restaurants, Bars and other social establishments can operate at a 50% capacity. 3) Events with more than 50 people have to get County approval 4) No more thank 10 people inside or 25 people outside can gather at one time.
Enforcement of these rules have been expanded beyond KPD to include: Department of Liquor Control and Department of Parks & Recreation Park Rangers.
Breaking News: Maui To Implement Vaccine Passport
Last week I blogged about the island of Oahu who is going to implement a Vaccine Passport starting September 13, 2021.
In response to that our Mayor of Kauai, Derek Kawakami, stated that he's going to watch what happens in Oahu before he makes a decision on what he'll do, if anything, on the island of Kauai. The Mayor of the Big Island of Hawaii stated the same thing.
But the Mayor of Maui said that they will start a modified version of what Oahu is doing starting September 15. The exact details will be announced today, September 7th and it's not clear if this is just for restaurants or will include other businesses as well. Here is the exact quote from the Mayor of Maui:
"For Maui we have a modified version, where customers would be required to show vaccination–vaccination cards, or some sort of verification. As far as the employees, that mandate really is coming from their businesses… So I've left it in the businesses' hands to require the vaccination passport for their employees. But we're working through this and there's some other modifications that we'll look at as we move along."
I will update the blog when I have the details on Maui's new plan.
Keokis and Dukes New Hula Pie Shake
When my hubby and I heard that Keokis has a new "Hula Pie Shake" we instantly knew where we were going to celebrate out 33rd First Date Anniversary. Plus, our anniversary fell on Taco Tuesday, can life get any better than this? I say no. The Hula Pie Shake was delicious, exceeded our expectations. Two thumbs up on this one.
Kauai Year To Date Real Estate Update
Kauai Real Estate at the end of August 2020, compared to end of August 2021…where are we at?
Here are the takeaways:
Every single category is up with the exception of the Median Price of condos in Poipu, the reason is the recent uptick in Kiahuna Plantation sales which are leasehold and sold at a lower price point. In short; this number is skewed.
The North Shore leads the way with the highest numbers of Home Sold.
South Shore leads the way by a slight margin on the numbers of Condos Sold.
The Median Price for a home on the North Shore is now $1,775,000
The Median Price for a home on the South Shore $1,174,500
Land Sales are up in both the number of Sales and the Median Price
These numbers are general in nature and might not reflect your particular area of interest. Give me a call to find out how this relates to you.