Kauai Real Estate Update- For a complete list of everything that Sold, was Just Listed and what went Under Contract last week on the island of Kauai click here: Kauai Real Estate Sales January 2 through 8th, 2023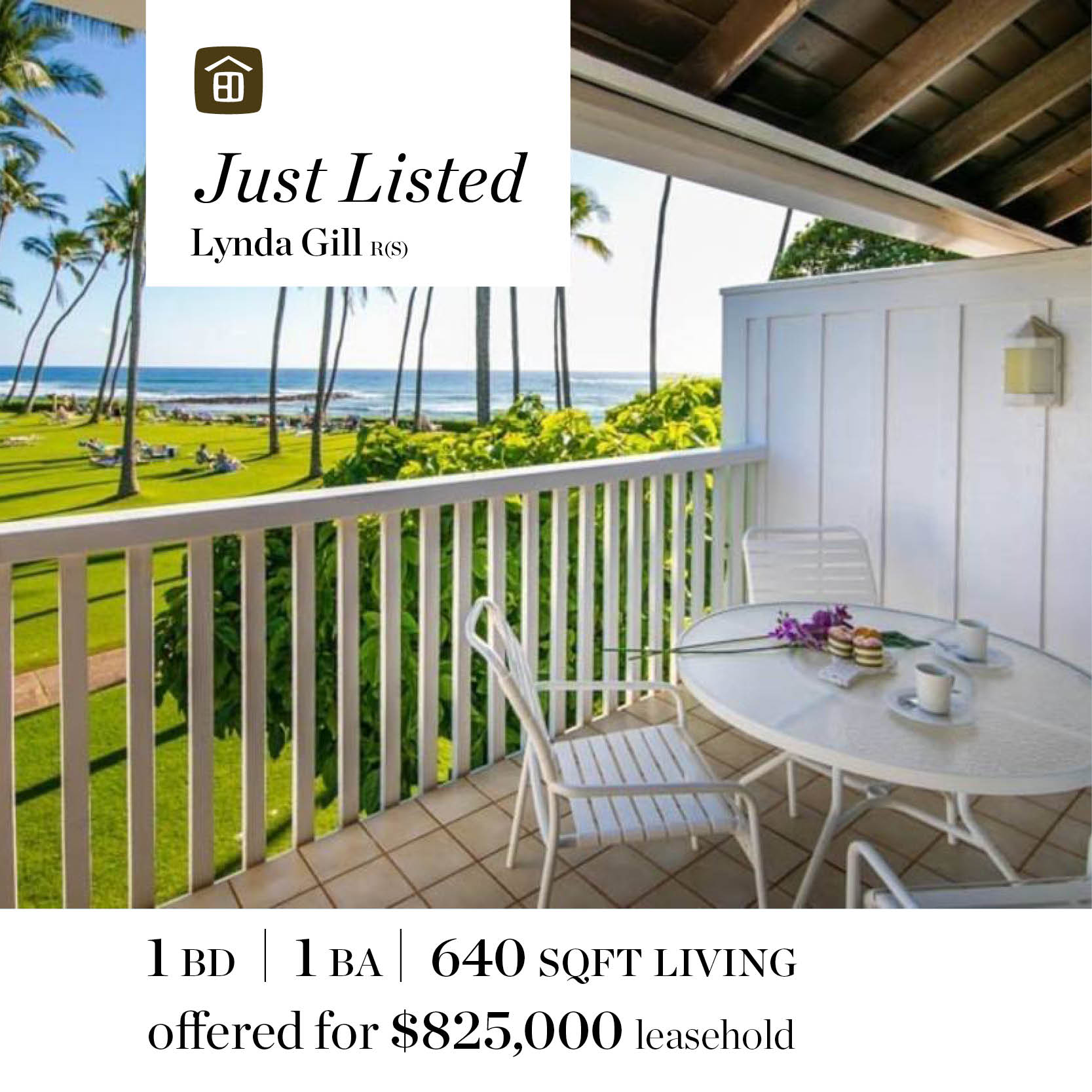 Poipu Beach Real Estate Update- Inventory remains tight on the south shore for fee simple properties, there are only 2 fee simple condominiums under $1 million. The lowest priced home is $2.678 million. For a full report click here: Poipu Beach Fee Simple Current Market Analysis
Kiahuna Plantation Real Estate Update- For a list of the real estate activity at the Kiahuna Plantation since the beginning of this year click here: Kiahuna Plantation Current Market Analysis
2022 Ends With Lihue Airport Arrivals Setting New Records
On December 31, 2022 the year end number for "domestic passenger deplanements" hit it's highest mark yet for Kauai. The Department of Business, Economic Development & Tourism said this was the first year this number exceeded 900K. The total was 910,558, the previous high was 772,705 which was set in 2018.
July was the highest month for visitor arrivals at 96,227, June was 95,824 and August 83,331. What I'll make a note of is these are months when families travel over, so the numbers will be higher as opposed to January through May when couples known as "snow birds" come here.
Carl Bonham, who is the executive director of the Economic Research Organization for the University of Hawaii said "I think the reason you are finding a record number of passenger counts is that this is only domestic passenger counts, so a record would not be a surprise given the U.S. visitors have averaged, statewide, about 10 percent above previous peak levels."
Passenger count in 2022 for Oahu was 5.1 million, Maui 2.39 million and the Big Island was 1.16 million.
Kauai Real Estate Year End Housing Update
Last week I gave the Kauai Year End Real Estate Review, if you missed that click here: Kauai Real Estate Review 2022 vs 2021. Below is a video I did of the Residential Sales, enjoy!
Kauai Had Four Out Of 14 Ultra Luxury Sales 2022
Last week a luxury oceanfront home on Maui sold for $32.67 million (list price was $35 million), it was on the market for 27 days and with the 200 days being the average DOM for luxury real estate this was a noteworthy sale. A brand new home in Diamond Head was just listed for $27 million this last week.
In the year 2022 there were 14 sales in the state that were over $19 million and four of those were on Kauai. Our island was the second highest with the Big Island having 5 of those sales, Maui 3 and Oahu 2.
4 Most Notable Sales Kauai 2022
(Listings are hyperlinked, click for more detailed information)
MLS 648746 2884-A Kauapea Road, Kilauea; Listed at $31 million Sold $36.06 million.
MLS 659368 4200 Anini Vista Dr. #D, Kilauea; Listed and Sold Price $31.5 million.
MLS 654188 2818 Kamookoa Road #1, Kilauea; List Price 23.5 million Sold Price $22.5 million.
MLS 662706 5751 Ka Hookui Place, Koloa; List Price $22 million Sold Price $20 million.
A Look Ahead For The Luxury Hawaii Real Estate 2023 Market
It's clear that the homes and condominiums in the lower price range, meaning those $1.5 million and under, are coming out of the uptick in the interest rates just fine. Their only battle wounds appear to be a bit longer days on market and not as many multiple offers.
It gets a bit slower with those properties in the $2 million to $3 million range, especially if they are overpriced.
Here on Kauai the Luxury Market is defined as properties that are $3 million and up. Where is that market heading? Two sources have spoken to Pacific Business News recently, Matt Beal the owner and CEO of Hawaii Life and Gregg Antonsen who is the senior VP for Luxury sales for Corcoran Pacific Properties.
Here is what they had to say about what is to come in 2023;
Matt Beal stated: "At a time when the overall market is contracting, I think we're going to see several very high-end transactions this year, if not record-breaking prices. There's still a lot of very well-funded demand and the other options for investment are less appealing than they have been in recent years. The lack of inventory will be an issue for the real estate market at large, but in the ultra-luxury segment, deals will go together whether the properties are publicly listed for sale or not."
Gregg Antonsen stated: "I think we'll see something similar in the Mainland, [but] I think it will be less pronounced here in the high end than on the Mainland. I think both nationally and locally, what we're experiencing in the high-end markets are more of a lull than a major downturn. I think the stress that we're hearing about in high-end markets are in those that were labeled overpriced, and we're not one of those markets."
The first quarter of 2022 was very healthy for luxury properties but has declined in the last several months. Antonsen said "Part of the reasons for that [is that] price points have tended to hold and inventories are still at historic lows."