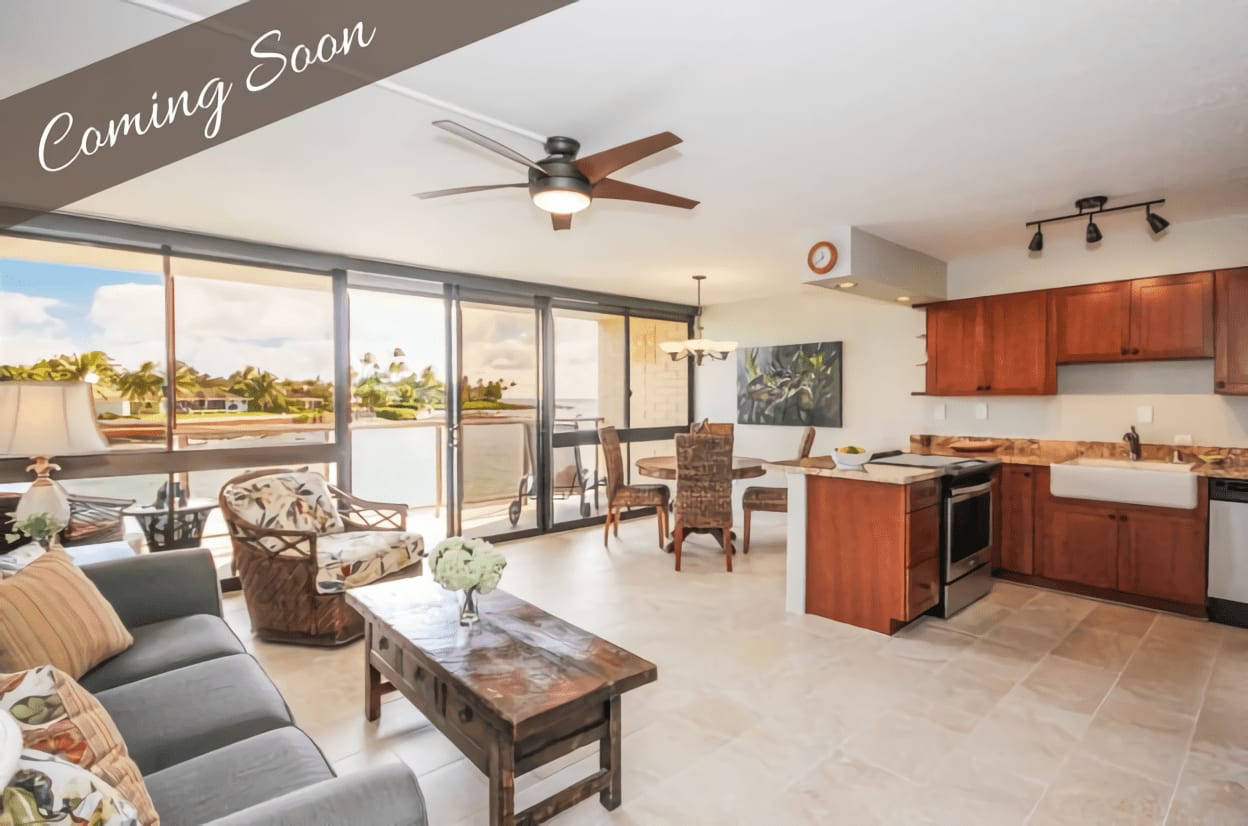 Kauai Real Estate Update
- I am excited to share that I will soon be listing a gorgeous unit at Kuhio Shores that has a remodel that is just as stunning as its views. Let me know if you'd like me to send you the information when it is officially listed.
What Sold, was Just Listed and what went into Escrow last week on the island of Kauai? To find out click this link:
Kauai Real Estate Market Update February 15 to 21, 2021
.
Poipu Beach Real Estate
- Enjoy my video of my listing at Poipu Kapili, this Ocean View iconic Plantation style development has expansive views, including surrounding 5 acres of lush grounds, a beautiful pool and direct ocean views in Kauai. This is not your ordinary condominium. This special unit is one of only four 1-bedroom units in this luxury development that offers not only stair access but direct elevator access to your front door. Contact me for a virtual walk through.
For a complete list of all the fee simple Poipu Beach Real Estate activity click here:
Poipu Beach Current Market Analysis
.
In Escrow after receiving four offers! Click on the photo for details on Kiahuna Plantation unit #324 that was listed at $69,000 (LH).
Kiahuna Plantation Real Estate
- Kiahuna Plantation unit #324 in escrow! My Seller lowered the price to $69,000 (LH) and we had multiple offers on this ground floor corner unit. It is now in escrow and if the timing did not work for you on this unit contact me for some other possibilities. For now here is the latest news on Kiahuna Plantation Real Estate -
Kiahuna Plantation Current Market Analysis
.
Buying Homes Online Trending Upwards
Record low mortgage rates and a drastically low housing inventory, created by societal shifts from the coronavirus pandemic, have raised the stakes on the housing market in most areas. The trend of buying homes online has been increasing in popularity and, in some cases, the only choice for buying a home. Nationally the amount of active listings is 40% lower than it was one year ago.
Here are some interesting statistics:
Monthly views of virtual walk throughs on Redfin was up 500% since February, 2020.
Zillow reported the traffic to their listings was up 41% in 2020.
Zillow home tours increased a staggering 750%.
Rocket Mortgage reported a 200% increase in loan applications since the start of the pandemic.
Better Mortgage, a digital lender, has seen a 102% increase in first-time home buyers.
Protest On Kauai, Over 200 Business Owners Participate
Last week over 200 business owners from all parts of Kauai came together at Vidinha Stadium in Lihue to send the Mayor a message that they want Kauai to open up to visitors.

While the types of businesses varied, and the locations were from all parts of the island, the concerns were aligned: many have lost 100% of their income, debit is mounting, an uncertainty if they will be able to open again and most of all a lack of transparency with the County on what is the plan?

Two County Council members did show up at the protest, one of them being Bernard Carvalho who was our former Mayor. He told the group "The businesses are hurting I'm with you at that, for sure, and I want to tell you since the last meeting, that we did speak with the mayor. The administration knows. They have a plan (and) It's coming." However he did not say when that plan will be forthcoming.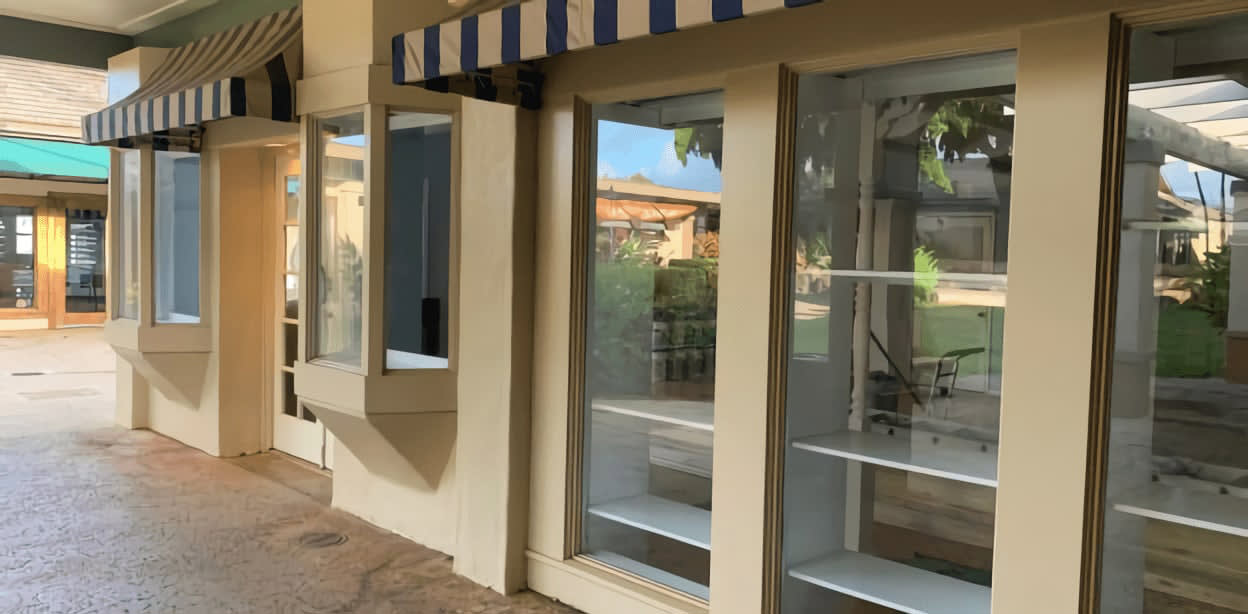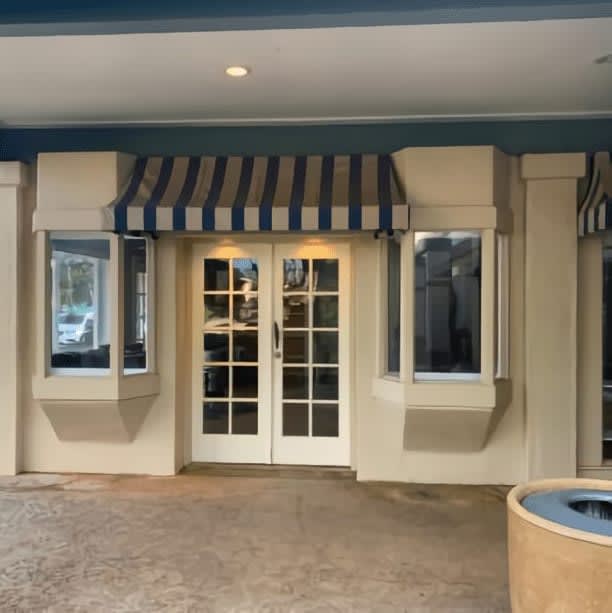 The former Sand People and Sand Kids in the Poipu Beach Shopping Village.
Related News: Sand People Closing 10 Of Its 12 Stores
Scott and Laura Phillipson started Sand People 36 years ago, their first location is in Hanalei and they have grown to 12 stores on three islands. They have permanently closed 10 of them which includes 2 in Poipu Beach (Sand People and Sand Kids). Their two remaining locations that are (so far) staying open are in Hanalei and on Front Street in Lahina, Maui.
90 employees have been let go and their corporate office will be shutting down as well.
The manager of the Hanalei Store said "There are MANY local small businesses that will not recover from this on our island and it is heartbreaking to see." She also is not too sure about the Hanalei stores future and hoped that Kauai will reopen to tourism and added if not that she doesn't know how long the owners can hold out.
Engine On Flight To Honolulu Fails
A Denver United Airlines Flight bound for Honolulu encountered severe engine failure not long after take-off that sent debris falling into neighborhoods. The Boeing 777-200 had 231 passengers and 10 crew on board.
A loud explosion was heard and parts of the right engine could be seen peeling off. The pilot successfully turned the plane around and landed safely however, during those tense moments before landing passengers were texting their loved ones.
One of the passengers tweeted a video of the engine which you can see here:
United Flight 328 Engine Failure
.
Boeing called for all of the 777 planes with the Pratt & Whitney engine model should be grounded worldwide. These were used only in 777's and United is the only American carrier that uses these. They had 24 planes that were flying with these engines and have temporarily grounded them as the investigation continues.