Kauai Real Estate Update- For a list of the property that Sold, were Just Listed and those that went into escrow last week on the island click here: Kauai Real Estate Activity July 11 to 17, 2022
Poipu Beach Real Estate Update- For a list of the fee simpl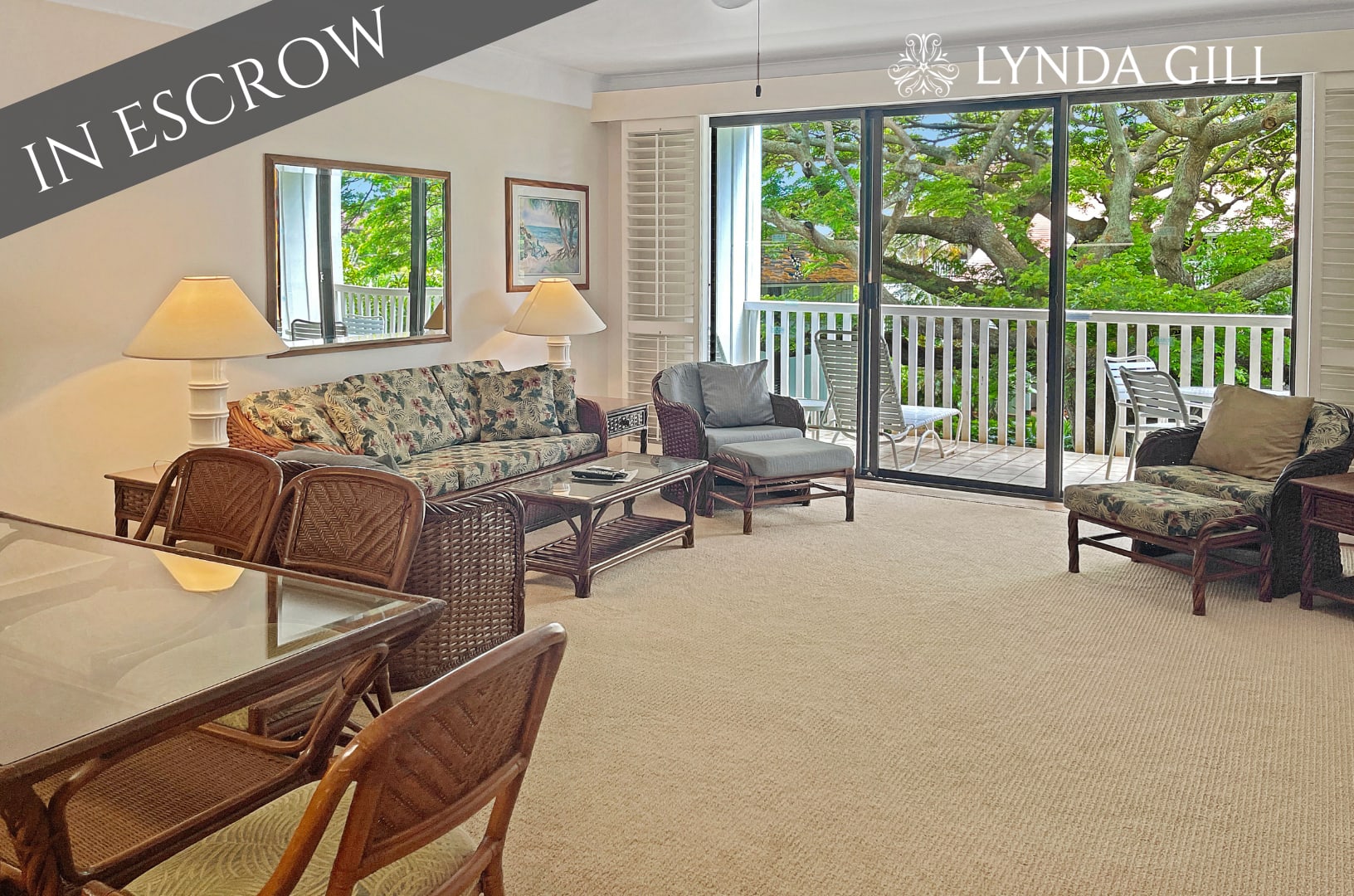 e real estate activity that has happened in Poipu since January 1 of this year click here: Poipu Beach Real Estate Current Market Analysis
Kiahuna Plantation Real Estate Update- Within 7 days I received multiple offers on Kiahuna Plantation unit #224 and we are now under contract. This two bedroom two bath has AC and a washer/dryer. Located in building 35 it's an easy walk to the beach and the Poipu Shopping Village. For a complete list of the real estate activity at the Kiahuna since January 1 of this year click here: Kiahuna Plantation Current Market Analysis
Historic South Shore Swell
A historic high tide, big surf and the remnants of Hurricane Darby wrecked havoc on the south shore beaches of Kauai over the weekend. I've never seen Poipu Beach closed or the tide come up to the level it did. This south shore swell was the largest the state has seen in over 10 years, the surf was the highest it had been in over 25 years. Waves were 14 to 18 feet on Saturday, by Sunday they were 18 to 24 and dropping back down to 15 to 20 feet on Monday.
On Saturday it started and the beach was closed, by that night the tide had gone past the lifeguard station. At Brennecke's the ocean came up over Hoone Road (the road that runs along the coast) and damaged it enough to close it. The Grand Hyatt in Poipu closed their pool after waves came on to the property and left debris and runoff in it.
There was not a lot of rain but it was really muggy and windy. I put together a video, thank you Valerie Harjo for a couple of these photos.
Kauai Second Quarter 2022 Real Estate Report
I have the data for the second quarter of Kauai Real Estate along with supporting graphs. This data will compare where we're at island wide to this same time last year. A more specific graph for the south shore is at the end.
For that that would like a quick snapshot enjoy this video



Kauai Market Statistics Overview
Inventory
There are currently 103 active residential listings on Kauai, a decrease of -23.7%comparing Q2 2022 to Q2 2021. Inventory continues its downward trend as number of homes available for sale contracts steadily.
There were 152 sales on Kauai in Q2 2022, a decrease of -31.5% over 222 sales in Q2 2021.
Homes under contract were 113, a decrease of -50.2% over the same period last year, in which 227 homes were under contract in Q2 2021.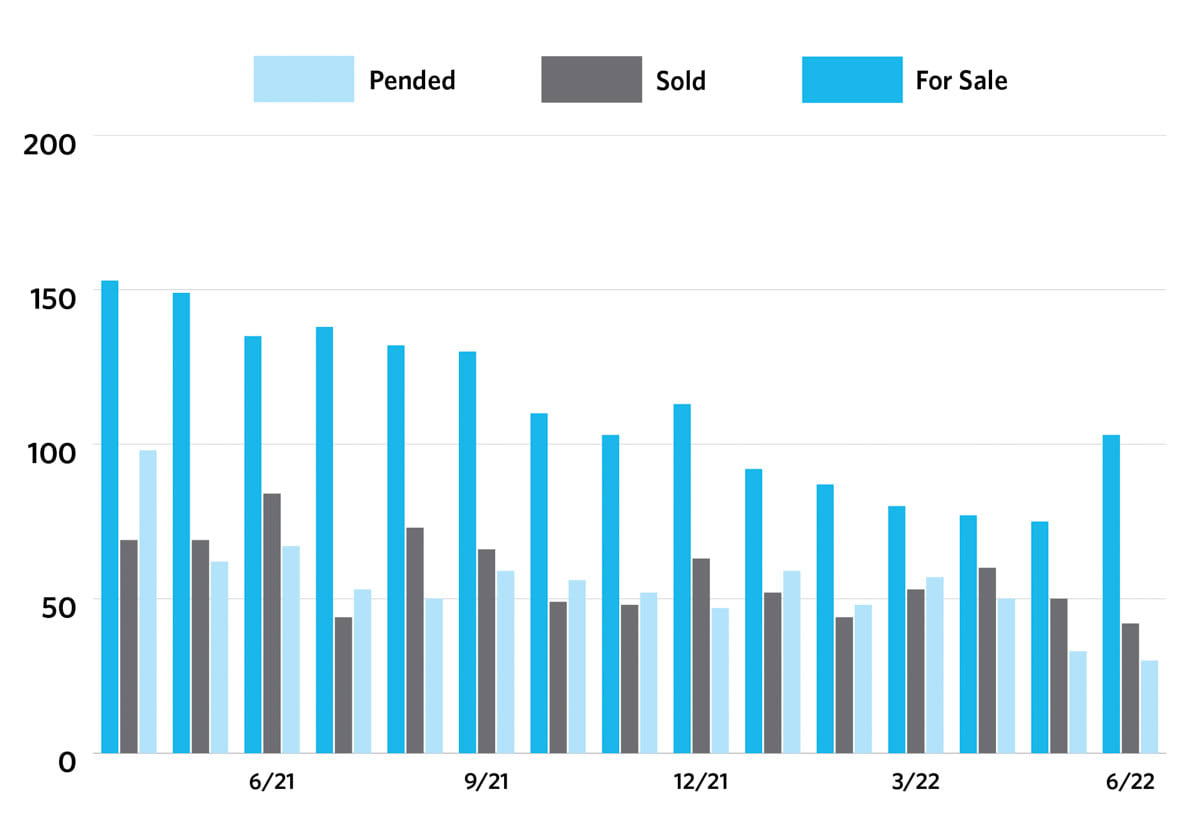 Average Sales Price
For the second quarter of 2022, the average sales price of single family homes on Kauai was $2.108M, an increase of 3.7% over the average sales price of $2.032M during Q2 2021.
Price of single-family homes continues to rise steadily.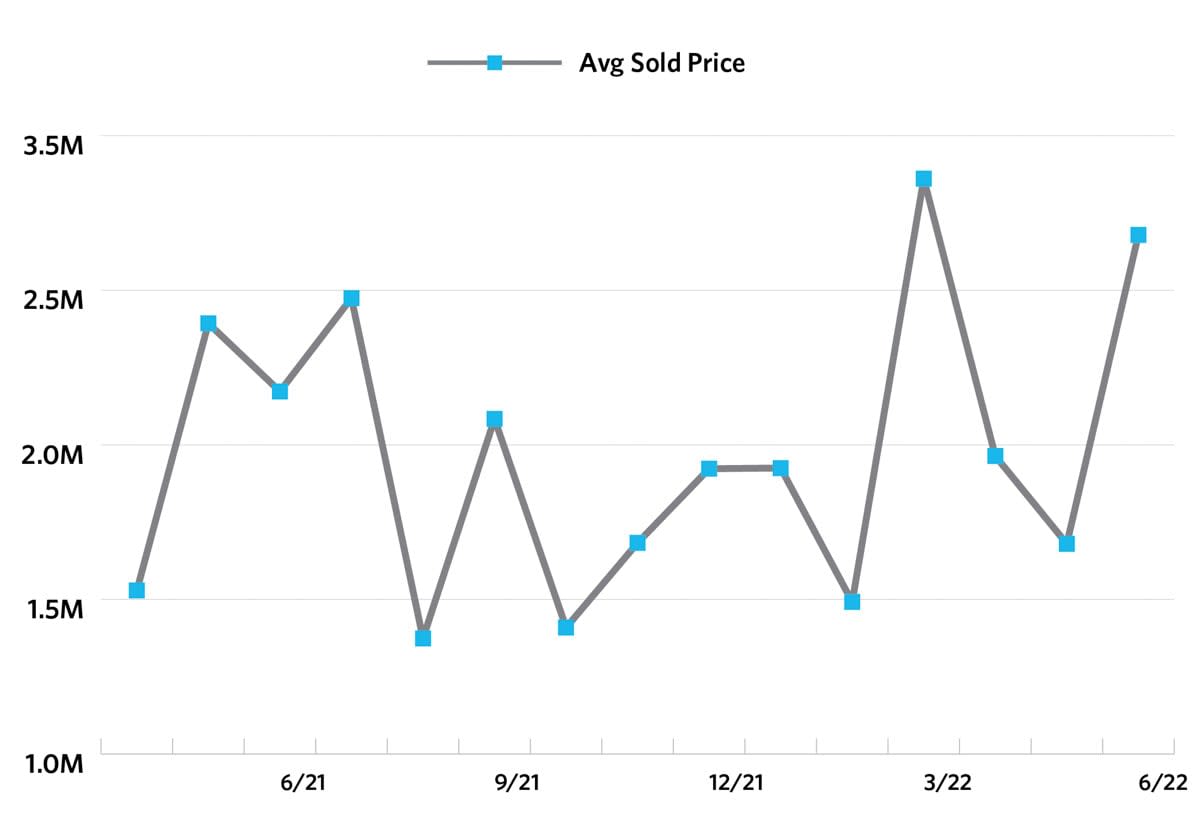 Average Price Per Square Foot
Since Median Sold Price and Average Sold Price can be impacted by the mix of high or low end properties on the market, the Average Sold Price per Square Foot is a more normalized indicator of the direction of property values.
For Kauai, the average price per square foot has shown a steady increase over the last 12 months, with the year over year increase growing to $1,076/foot at the end of June 2022, an increase of 16.6% comparing Q2 2022 to Q2 2021.
Residential properties are commanding more value per square foot.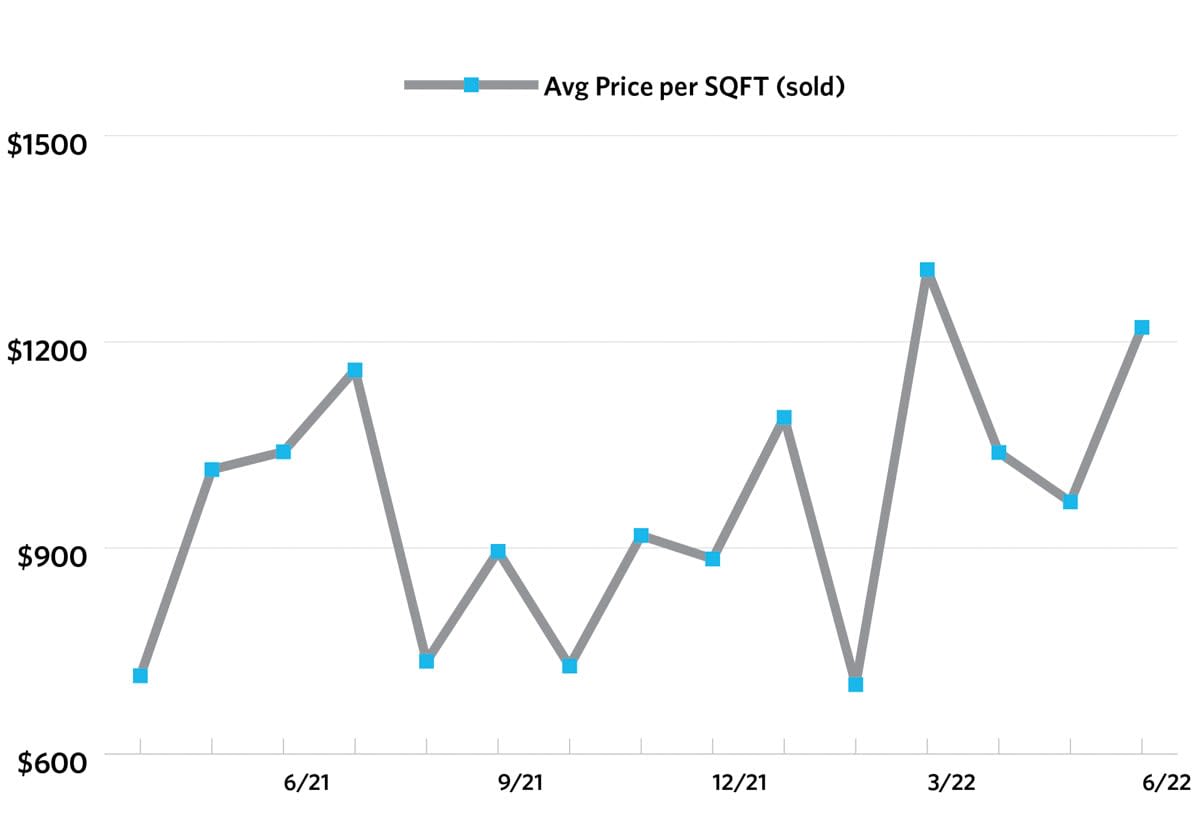 Days on Market
The average Days on Market (DOM) shows how many days the average property is on the market before it sells. The downward trend indicates a move towards more of a Seller's market. While some of the previous 12 months have been outliers, the overall trendline shows that Days on Market is decreasing. Q2 2022 reported an average number of days on the market as 53 DOM, a decrease of -36% compared to 83 DOM Q2 2021.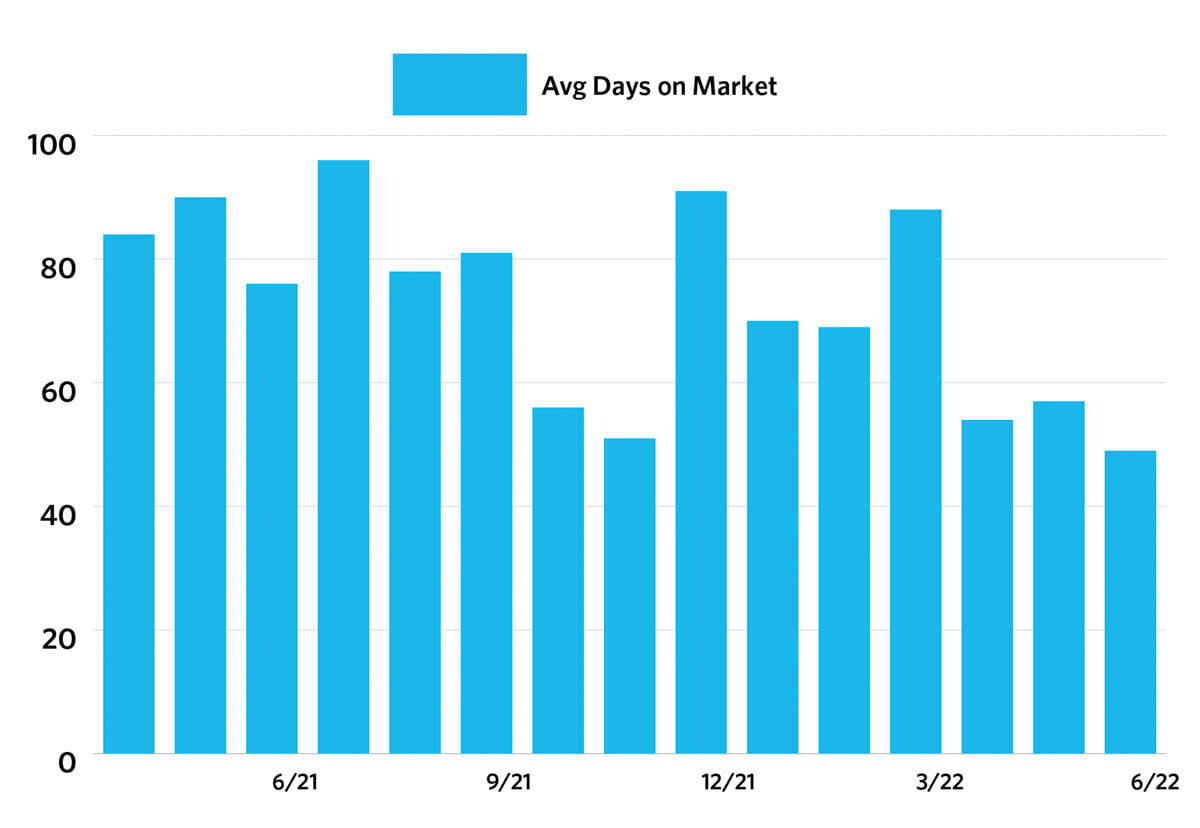 Months of Inventory
Current months of inventory available is 1.8 months, a decrease of -11.7%comparing Q2 2022 to 2 months in Q2 2021.
The real estate market inventory on Kauai continues to be whittled down.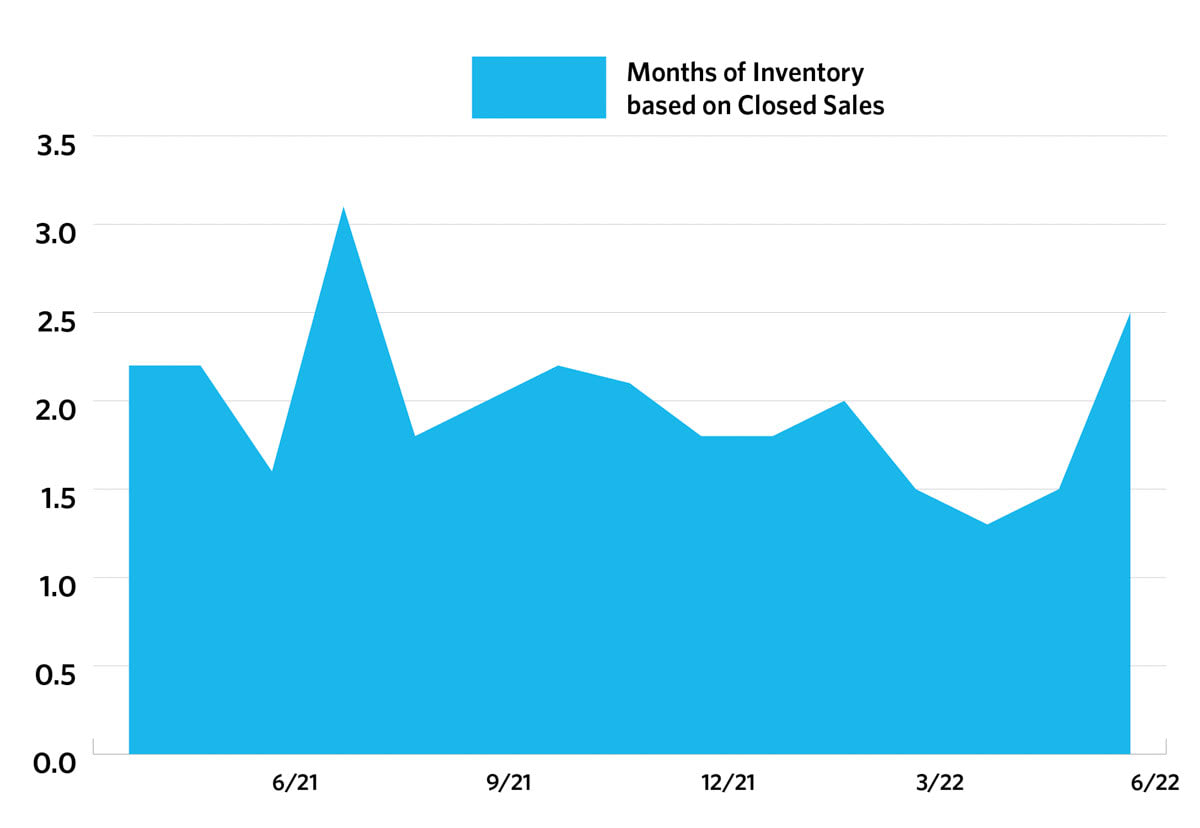 Kauai Southshore Snapshot
This snapshot gives you an overview of the kind of activity we are seeing in this part of the Island. Contact me for details on how this relates to your particular area of interest.