Kauai Real Estate Update- Carlos Santana, the iconic guitar legend of the self named group Santana, just put his roots a little firmer into the island of Kauai. Last week he bought a $20.5 million dollar home right on Hanalei Plantation Road which has unparalleled views of Hanalei Bay (to see Carlos Santana's new home click HERE). Carlos already has a home here in Kauai above Anini Beach that he bought in February, 2020 for $8 million, he's getting ready to list that for $12.9 million.
For a complete list of all the real estate activity island wide for last week, including everything that Sold, was Just Listed and went into Escrow click here: Kauai Real Estate Update June 28 to July 4, 2021
Poipu Beach Real Estate Update- I Sold a lovely Kiahuna Golf Village home and the story of this sale is so indicative of our real estate market right now. I had the home listed in 2019 for $2,350,000 and my Seller took the home off the market as we just weren't getting any traction. The pandemic happens which impacts the market and changes what buyers are looking for. After over a year of this I just knew the time was right for this home. I called my Seller and we put it back on the market with a price increase and I get two cash offers in a little over three weeks of being on the market! Listing price was $2,390,000 and it sold for $2,350,000. That is $703 a square foot which is amazing for a home in this neighborhood that is not on the golf course.
For a complete update on all the real estate activity here in Poipu Beach click here: Poipu Beach Current Market Analysis


Kiahuna Plantation Real Estate Update- Another one bites the dust! I just put Kiahuna Plantation unit #92 into escrow, the listing price was $99,000 (LH). We now have 18 active listings, only one left at $99K and we have 8 condos in escrow.
For a complete list of the real estate activity at this resort click here: Kiahuna Plantation Current Market Analysis
Hawaii Cargo Plane Crashes Off Oahu
At 1:30 on Friday morning a Transair cargo plane went down two miles off the Oahu coast and shortly after take-off. There were only two people on board, the Pilot and Co-Pilot who were both recovered from the wreckage. One is in serious condition and the other in critical condition.
The cause of the wreck is still under investigation. Transair has been on the islands doing cargo runs since 1982 and this is their first crash. They fly Boeing 737 and Bombardier SD3-60-300 aircraft daily to all islands. This flight was going from Oahu to Maui.
Transair ship items in between the islands such as animals, vehicles and oversized equipment such as cameras, generators, stage and production lighting.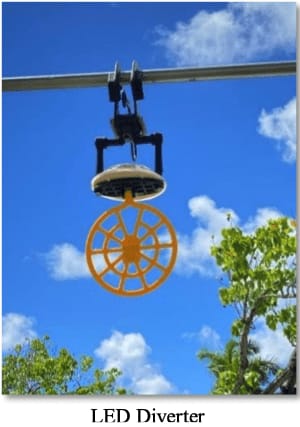 Kauai Island Utility Company Installing Seabird Diverters
Something new is being installed on our power lines and they certainly are attention grabbing and that's exactly what the Kauai Island Utility Company (KIUC) is hoping for.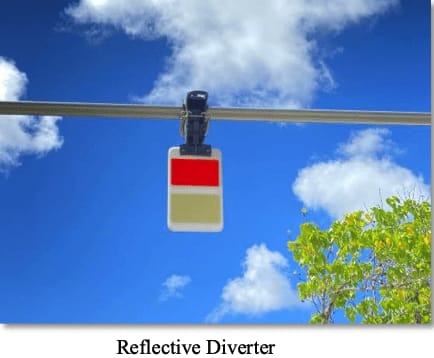 Known as "diverters" these come in both an LED and a Reflective style, both are meant to catch the attention of our endangered seabirds so they don't fly into the power lines. These devices have no electronic output and they don't collect any data. They glow in the dark and have been effective in preventing our Shearwaters and other seabirds from flying into the power lines.
This project started in 2020 with 109 of them being installed. For 2021 they will have 628 more installed and drones are being used to install them in remote areas. The cost has been around $2 million. (photos from the Kauai Island Utility Companies Website.)
Kauai Real Estate Year To Date
The first six months of this year is behind us and we can look at where we are at compared to this same time last year. In looking back I'm remembering that in 2020 our sales were starting to pick up which was a surprise ( I believe ) to all of us agents. None of us were expecting the kind of sales that started happening or what was to come.
The number of Home sales are way up across the entire island. North Shore sales are up over 200%, South Shore up over 100%. Prices are up as well with the South Shore leading the way with a 53% increase from this same time last year.
The Vacation Rental Condominium market started to wake up in April of this year and now we're starting to see some traction. I had stated a while back that there was a good window to buy as prices were still down and that time is gone as we see now the prices are rising. The number of condo sales in the resort areas are up over 100% and the prices are starting to inch up.
If you'd like to know how these figures impact your particular area of interest give me a call. The graph below is meant to be general in nature and might not accurately reflect your particular area of interest.