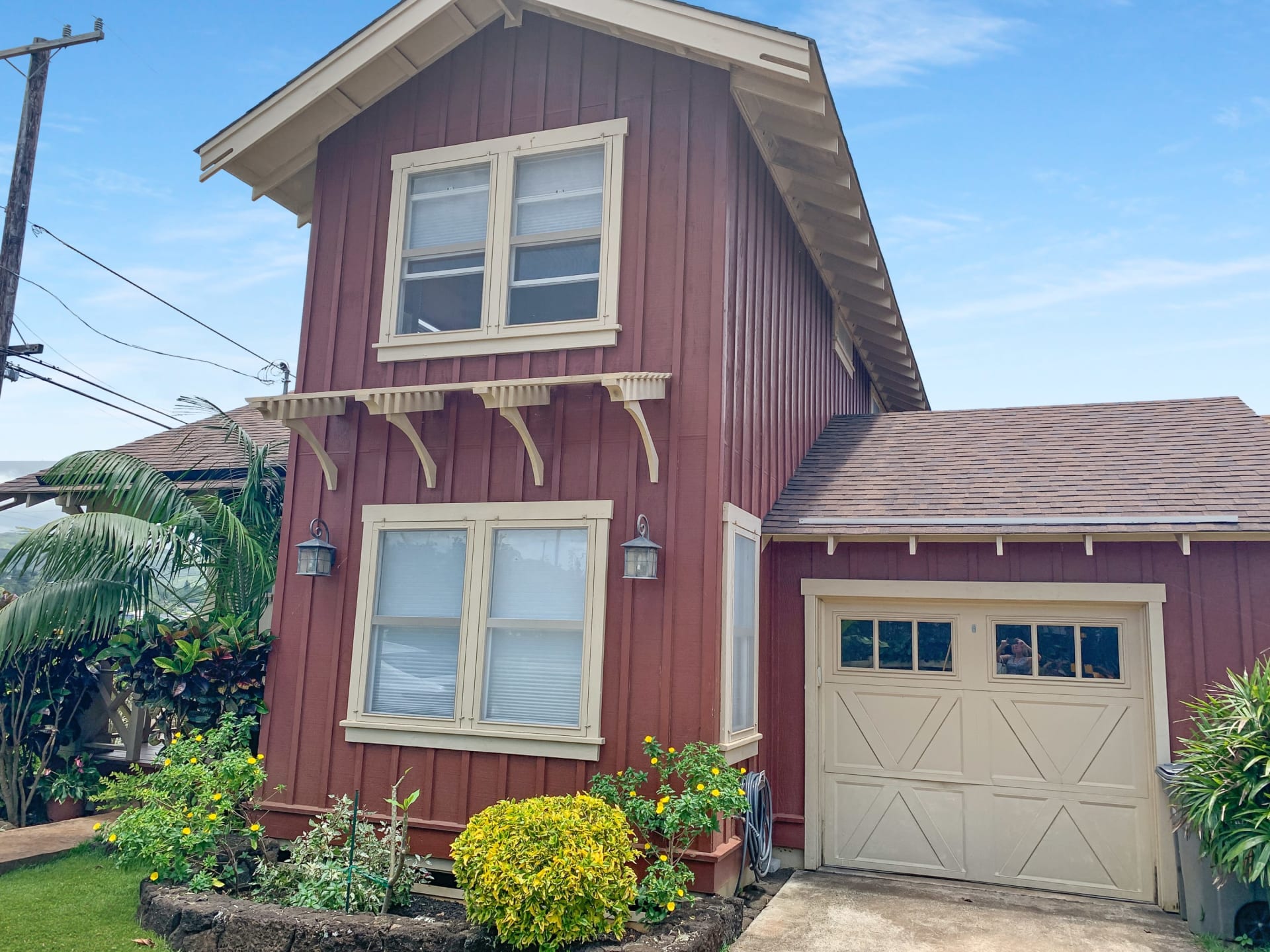 Kauai Real Estate Update- I just Sold a sweet home in Kalaheo for the full list price of $745,000, this property sold before it ever hit the market. This price point for single family homes is on fire and extremely competitive. If this is the market that you are in a good strategy is to stick with a Realtor that knows the market you are interested in, get prequalified now so you can present a prequal letter with your offer and be prepared to start off with a strong offer. These Sellers are getting multiple offers and are not likely to be countering them all.
Last week was a busy one for me and in reviewing the activity on the island I'm seeing my fellow agents were as well. To see what Sold, was Just Listed and what went into Escrow for last week on the island click here: Kauai Real Estate Activity April 19 to 25, 2021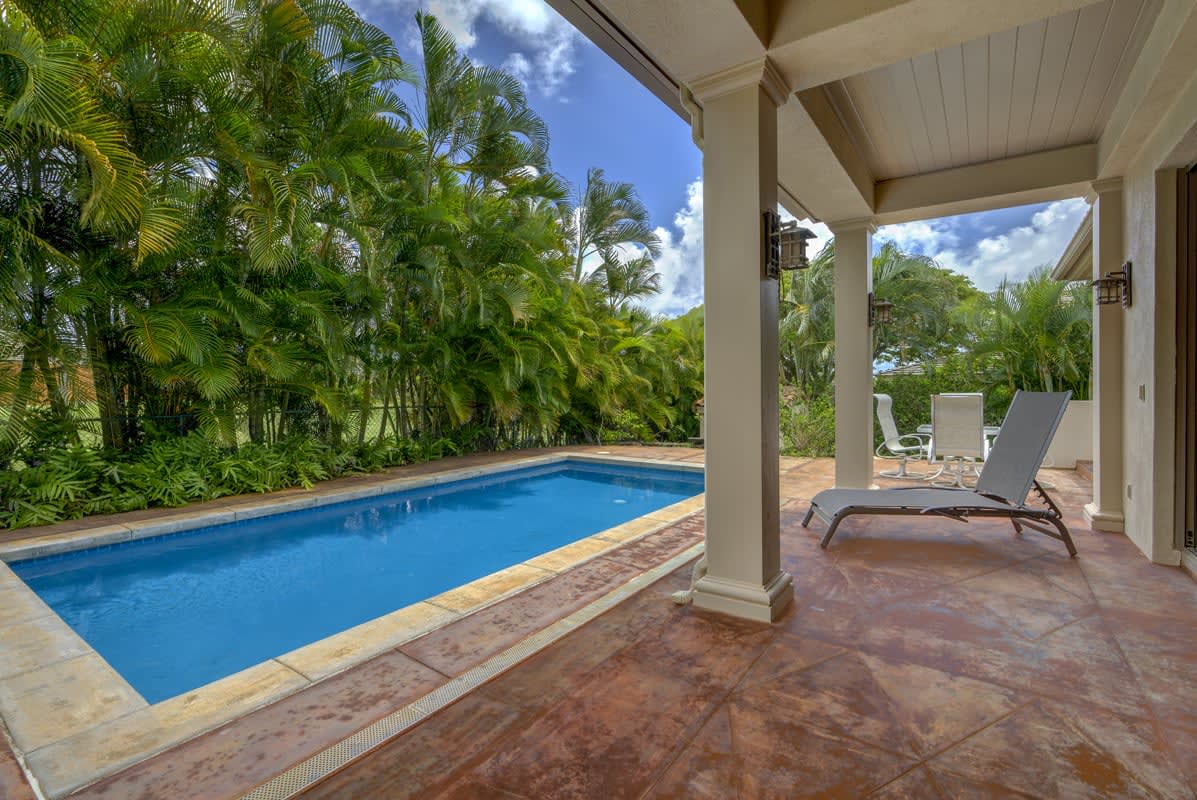 Poipu Beach Real Estate Update- My listing in the Kiahuna Golf Village in escrow after only 24 days on the market and with multiple offers. I love the floor plan and especially the entire living room wall that retracted to create a lovely setting. Designed by Ginny Latham and built by a renowned south shore builder this home has a lot going for it: Pool, Newly installed AC, Large Dedicated Office and a large laundry room that could easily be converted to a fourth bedroom. To see the details on this home click here: 2841 Milo Hae Loop For an update on the Fee Simple Poipu Beach market click here: Poipu Beach Real Estate Current Market Analysis

Kiahuna Plantation Real Estate Update- With our office being at the Kiahuna Plantation I see the parking lot every day and I'm so happy to say it is getting busy. Love, love, love seeing the rental cars filling up the spaces!!! For an update on the Kiahuna Plantation real estate click here: Kiahuna Plantation Real Estate Current Market Analysis
Using Prefix 808 For All Hawaii Calls
Residents are urged to get used to always using the 808 prefix when calling. While this might sound like it shouldn't be news, it is. If you calling on the same island you don't need to use 808. I only use the 808 area code if I'm calling another island.
However staring on October 24 a ten digit number will be mandatory.
I moved here in 2004 from Orange County, CA which is the land of "714" and then "949" area codes. (To this day when I get a call starting in 714 it just makes me smile!). In the OC it didn't matter if we were in the same city or not, we always used the prefix. So it was a little strange to me when I moved here with these two sets of rules for using 808.
So why the change? The only answer I got was: the Federal Communication Commission is implementing a 988 three digit number for a National Suicide Prevention hotline. This number will become activated July 16, 2022.
Not sure why these two are connected but I do know that I have to spend some time on my phone adding in 808.
Interisland Travel For Hawaii Fully Vaccinated Travelers
The key word here is being those that got vaccinated in Hawaii.
Starting May 11 those who are fully vaccinated in this state will be allowed to travel interisland and will be able to bypass the quarantine rules for any of the Hawaiian islands.
The CDC issued the new guidelines in early April for travelers that have been fully vaccinated. Our Governor's concern was validating those vaccines. Already fax vaccine cards are popping up nationally, I know I've looked at my card and thought it is pretty weak looking. If you were vaccinated in the state it's easy for them to verify it. From another state it's not so easy.
The Governor said this is a precursor to using this system for trans pacific travel and will enable the state to test the strengths and weaknesses of a potential Passport Travel program.
Here's how it will work: you will register on the state's Safe Travels site, complete the required forms and will upload your Hawaii vaccine card. This will give you a QR code which is scanned at the airport, you'll need to keep a copy of your card on you as well.
A similar program for Trans Pacific travel is hoped to be in place by the summer after the interisland system has been tested out. After that an International program.
If you have not been vaccinated you can still travel here under the guidelines that each island has.
Vacation Rental Condo's Outperform Hotels In Occupancy
March was a "rinse and repeat" of February for vacation rental properties outperforming hotels.
Statewide Vacation rentals were at 62.3% and Hotels were 43%. The ADR for vacation rentals was up 3.6% at $248 and Hawaii Hotels were at $285. A "Vacation Rental" are VRBO/Airbnb properties houses, condominiums etc. Oahu and the Big Island both reported gains and Maui was down slightly.
Kauai is down for the month of March largely due to not being open for tourism. Kauai entered the Safe Travels program April 5.
I can tell you that living here in Poipu I'm seeing the parking lots getting full again and it's harder to get a reservation for dinner. Beaches are back to lots of people on them and I'm hearing from my rental management contacts that they are getting swamped with bookings. I suspect that our April numbers are going to show a huge spike.
Kauai and Oahu Selected By U.S. Department Of Energy
The U.S. Department of Energy (DOE) has selected Oahu and Kauai to be part of the agency's Energy Transitions Initiative Partnership Project, or ETIPP, which is designed for remote and island communities facing high energy costs and vulnerable infrastructure.
Federal assistance will be provided to improve electrical infrastructure, development of hybrid microgrid opportunity map and here on Kauai an exploration of ways for residents and tourists to have an alternative to using fuel dependent cars.
Senator Brian Schatz stated "For our island state that has long depended on imported oil, a clean energy future means resiliency and economic security. I want to thank the Department of Energy for selecting two Hawaii communities for the Energy Transitions Initiative Partnership Project. These projects address two of the most important steps in achieving our goal to become carbon negative by 2045 — clean transportation and grid improvements."