Kauai Real Estate Update- Sold! An adorable 3/2 single level home located on the rim of the Kohea Loa subdivision in Lihue. I had been working with these buyers for several years and we were focused on condominiums but then I saw this home and thought it was perfect for them, the $890,000 price was not that much higher than some of the condos we were looking at. Really a great experience and a big Congratulations to them!
Here's something very interesting; last week there were 35 new listings and within the first week 15 of those properties got accepted offers. For a complete list of all the real estate activity on the island of Kauai for last week click here: Kauai Real Estate Activity October 18 to 24, 2021.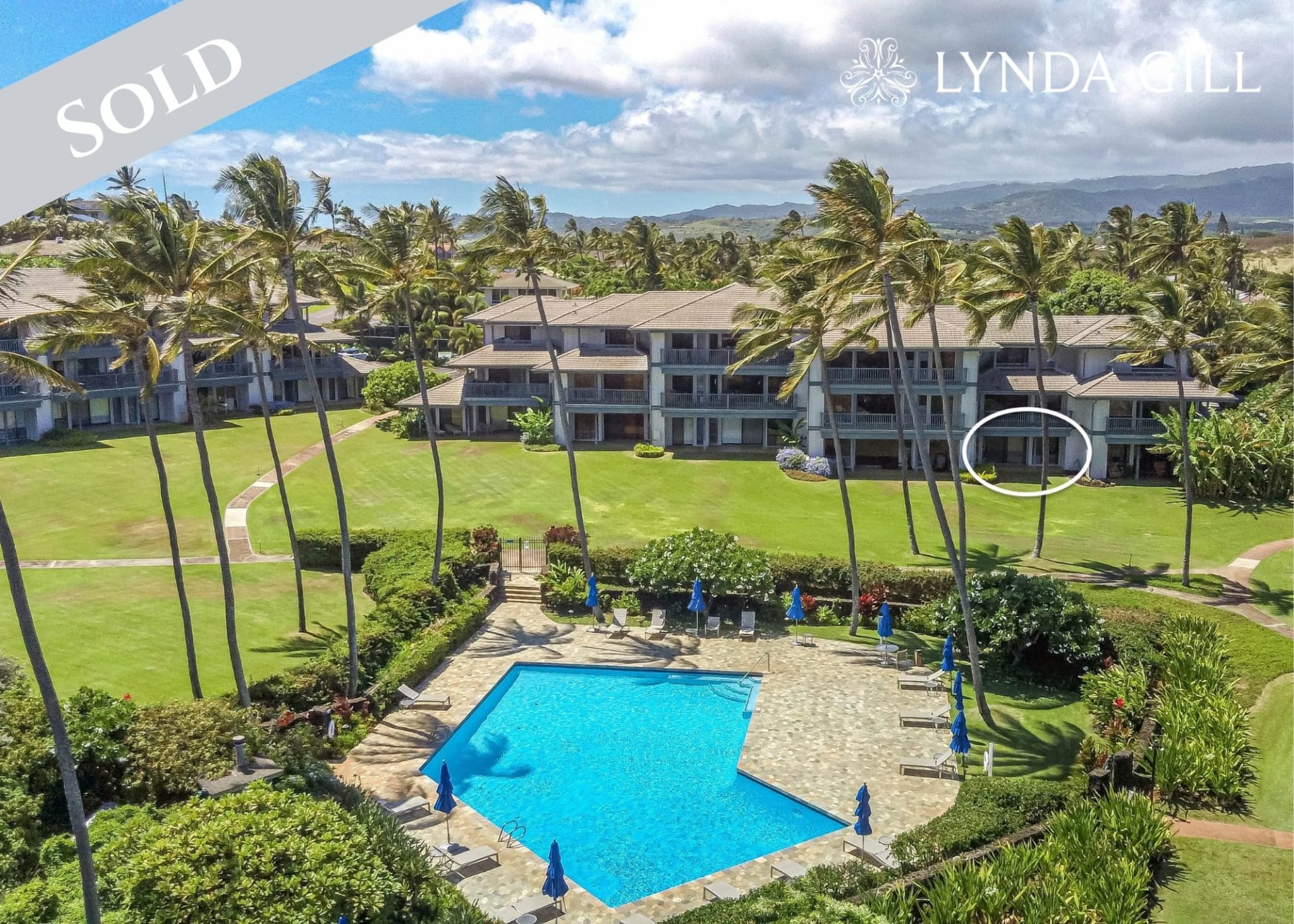 Poipu Beach Real Estate Update- Sold, Ocean View Poipu Sands 215 and this unit, wow it has an interesting story behind it that would make a good HGTV Househunters episode. We listed on June 17 at $695,000 and were in escrow at a little under that. The other agents Buyers refinanced 6 properties while they were getting a loan to buy this unit and when the bank found out they were doing that they lost their financing. I had my Sellers cancel the sale and with the rising market I suggested putting it back on at $730,000 which we did on August 5th. Within 10 days we had successfully negotiated a price of $750,000 and had a back up offer too. We closed 4 months after being listed and went through two escrows but they sold for $55K over our original price. Takeaways 1 & 2: 1) Do not make any financial changes when you are getting a loan and 2) Know the market really well so you don't leave money on the table while at the same time not overplaying your hand.
For a complete Poipu Beach market update click here: Poipu Beach Current Market Analysis
Kiahuna Plantation Real Estate Update- I just listed unit #148 which is a top floor, partial ocean view in building 22. What I love about this unit: sweet views, only 6 units in this building and the vaulted ceilings. I had SO much fun shooting this video, I had always wanted to do a video with a welcoming scene in it and my videographer just nailed it. Listed at $295,000 (LH) this sweet unit is priced right. Enjoy the walk through of the unit.
For a complete list of all the real estate activity at the Kiahuna since January 1 of this year click here: Kiahuna Plantation Current Market Analysis.
Governor Ige Officially Welcomes Back Tourists
Last August, after a surge of Covid cases due to the Delta variant, Governor Ige asked tourists not to come to the state. While our tourism numbers continued to climb I did hear that there was an uptick in cancellations at the resorts and hotels.
Starting November 1, 2021 our Hawaii Governor is welcoming travel again, in his words: "Beginning Nov. 1, we want to invite and encourage fully vaccinated visitors and residents to travel for business or leisure, transpacific and interisland."
The Safe Travels program is still in place and those that are not vaccinated must quarantine. This news applies to domestic travel and a plan for international travel will be in place by November 8, 2021.
To read the full article go here: Governor Ige Welcomes Back Tourism
Target In Lihue Now Open
Target had it's grand opening on Sunday complete with Hula Dancers and a official blessing. This is Kauai's first Target and it's located where the Kmart was in the Kukui Grove Center. This is the eighth location in the State.
The new store is 122,00 square feet and will have an in-store Starbucks, groceries, a Longs Pharmacy and it also has an app that you can use to order with and then use the drive up part of the parking lot to have it delivered to your car.
I heard through the coconut wireless that it was open early and we went on Friday night, the line was all the way down the side of the building, parking lot was packed too.
National Real Estate Update
Nationally the single-family homes and condo prices trending upwards, the number of sales for condominiums are up while the number of single family homes sales are down, this due to a lack of inventory. At the end of September, 2021 there were 1.27 million homes for sales which is down 13% from the same time one year ago. The amount of inventory for sale is 2.4 month supply.
In September of 2020 the Median Price for a single-family home on average was $316,000 and at September 2021 the price is now $359,700 a 13.8% rise in the Median Price. The number of sales was 5,770,000 in 2020 and at the end of September 2021 it's at 5,590,000 a decrease by 3.1%.
For condominiums the number of sales are still trending upwards and I suspect it's because of the same thing we see here on Kauai; those looking to purchase a single family home have been priced out of that market and are buying condos. The number of sales September 2020 was 670,000 and in September 2021 it was 700,000 an increase of 1.4%. The Median Price is also up by 9.3% from $272,500 last year to $297,900 at the end of September 2021.