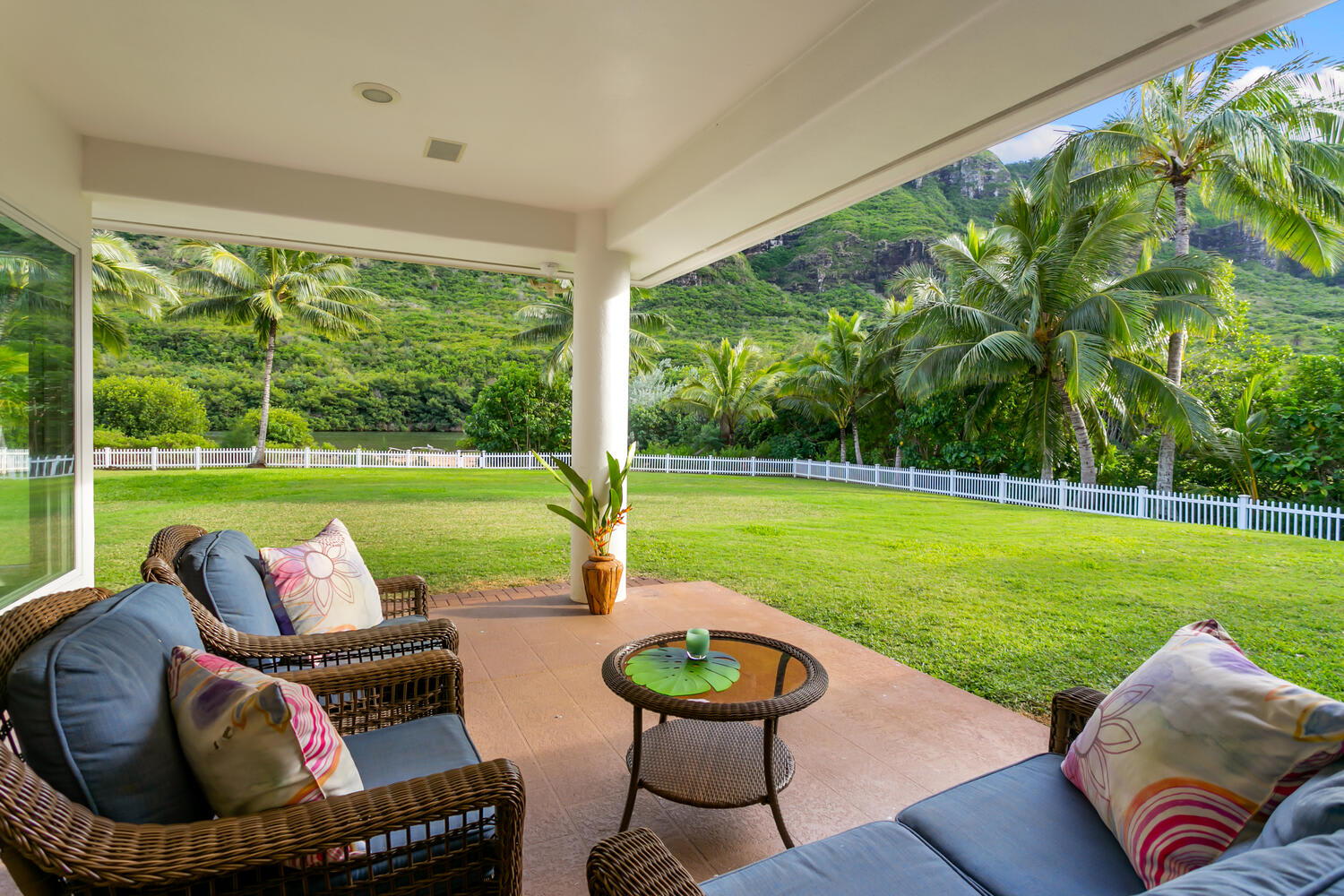 Kauai Real Estate Update- The riverfront estate that I put on the market last week quickly got multiple offers within the first day and we are in escrow. This listing is quite unique and nothing like it had been for sale in some time.
Last week 21 properties came on the market and 10 of them are already either sold or are Under Contract. For a complete list of all the real estate activity that happened last week on the island of Kauai click here: Kauai Real Estate Update April 11 to 17, 2022
Poipu Beach Real Estate Update- I just listed a lovely ocean view unit located on the ground floor of building 27 at the Kiahuna Plantation. The unit has been completed renovated and has laminate and tile flooring throughout. Listed at $549,000 (LH).
For the Poipu Beach Fee Simple market update click here: Poipu Beach Current Market Analysis
To find out the latest on the Kiahuna Plantation click here: Kiahuna Plantation Current Market Analysis


$3.9 Million Dollars To Go Towards Lihue Runway
Many years ago the Lihue Airport was given an exemption by the FAA to not have a standard "runway safety area", we are the only airport in the U.S. that does not have one. 
As defined by Wikipedia, a Safety Runway Area is: "the surface surrounding the runway prepared or suitable for reducing the risk of damage to airplanes in the event of an undershoot, overshoot, or excursion from the runway." Hat's off to Wikipedia for their use of "excursion from the runway" which sounds a lot better than what that really is. Moving on.
Now the FAA is saying that if the present runway is shifted 855 feet to the west there is enough room to create a Runway Safety Area and the state is giving our island $3.9 million to make it happen. No date on when this will happen but you'll be in the know if you fly here and see the construction work being done.
Active Protesting At Poipu Beach Condominium Development
Save Koloa, a nonprofit grassroots group that is dedicated to preserving Koloa has been conducting a daily protest against "Kauanoa O Koloa" which is the proposed condominium complex just north of Pili Mai on Kiahuna Plantation Drive. The group has supporters such as Friends of Maha'ulepu and Kamawailualani Corporation. 
Save Koloa has been holding a vigil on Kiahuna Plantation Drive and activity posting updates on their social media sites. Everyday there are at least a couple of police cars that are parked in the area.
The group is stating that they have been following the project through the county and so far the condo project has only gotten "tentative approval" to build on August 10, 2021 and they don't understand how work can be starting on this project with just tentative approval. The group has concerns about burial caves, the endangered Cave Wolf Spider and a lack of an environmental study on the area. On Instagram you can find them at @savekoloa and on Facebook as well.
Hawaiian Cancels Over 50 Flights Easter Weekend
This was a mess over this last Easter Weekend when air travel was pretty heavy. Due to a pilot shortage Hawaiian Airlines cancelled over 50 interisland flights from Thursday through Saturday. The cause was their pilots were in the process of getting training and simulator certification issues for their Boeing 717 aircraft.
The number of people that needed to get rebooked was overwhelming and things did not go smoothly.
Southwest Airlines To Increase Interisland Routes Starting June
Starting in June Southwest will start to increase their Hawaii routes. Here is the breakdown:
New route connecting Lihue to Kahului June 5
Lihue to Honolulu will increase to 5 times a day and then to 6 a day Sept. 5
Honolulu to Kahului increased to 8 flights a day and then to 11 starting Sept. 5
Honolulu to Hilo increase from 4 times to 5 on Sept. 5
Honolulu to Kona 5 times a day and then increase to 6 a day Sept. 5
Kona to Kahului will go from once a day to twice a day during the summer
Southwest announced that there are additional routes being planned for expansion on the mainland and they are increasing their Florida to Cuba route as well.