Kauai Real Estate Update- To find out the real estate activity on the entire island which includes what Sold, was Just Listed and what went into Escrow click here: Kauai Real Estate Update Sept. 13 to Sept. 19, 2021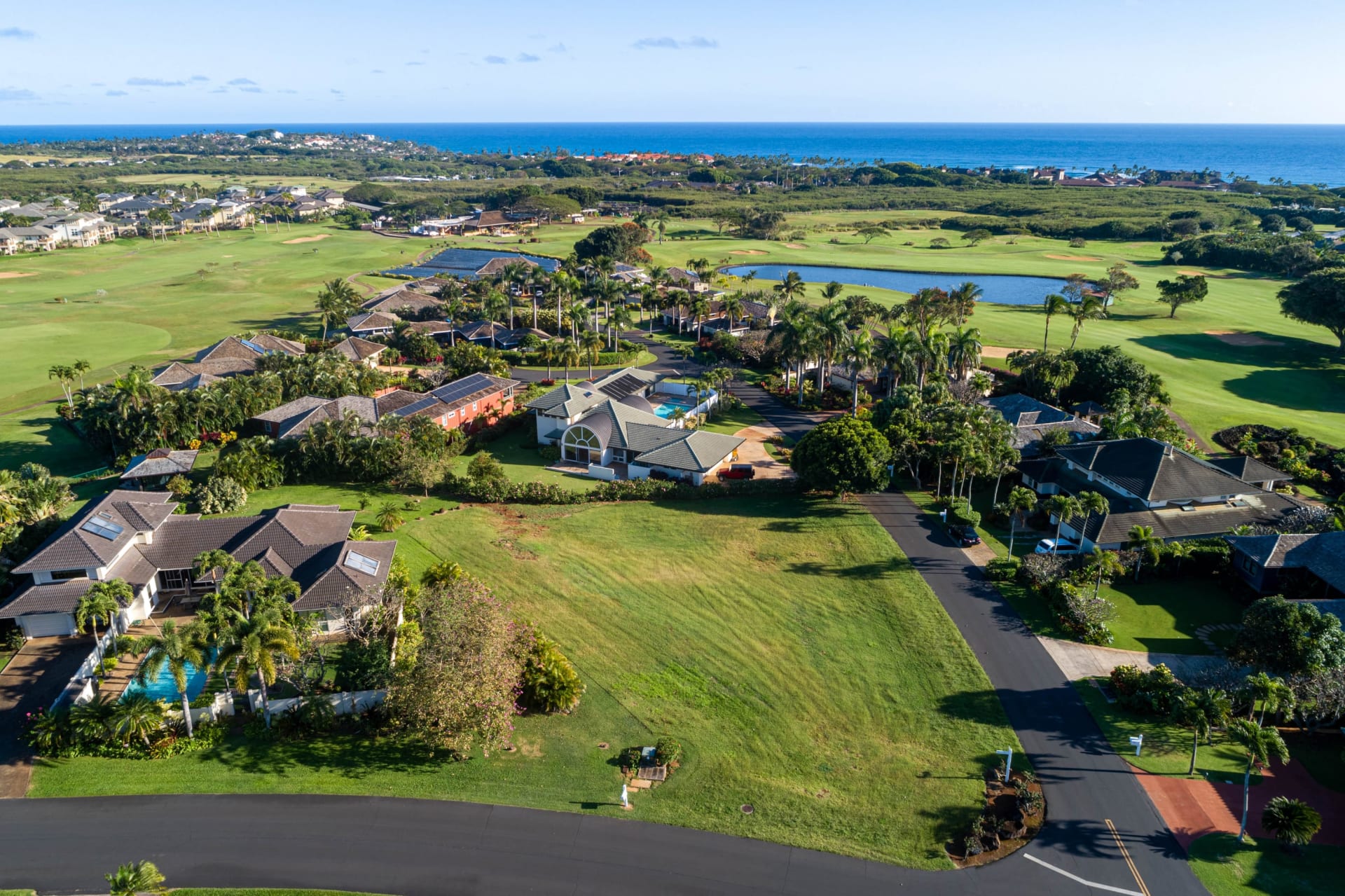 Poipu Beach Real Estate- Sold! Big congratulations to my Sellers, and my Buyers, on their successful closing on their Kiahuna Golf Village lot.⁠⁠ This is the last remaining larger vacant lot left in the Kiahuna Golf Village, almost a half acre. Lots of building possibilities, I can't wait to see the home that gets built on this lot. List price: $749,000 Sold price: $745,000. For more information click here: Kiahuna Golf Village Lot Sold For a complete list of all the fee simple real estate activity in Poipu since January 1 of this year click here: Poipu Beach Current Market Analysis
Kiahuna Plantation Real Estate Update- I've been very happily busy at the Kiahuna Plantation this past week. I brought in the Buyers for my listing unit #24 and we got our offer accepted. This unit is in Phase I at the Kiahuna and not many of these come up for sale. I also just listed a ground floor unit #38 which has been with the same owner since 1978!! Easy to see why, this is a sweet unit and it's listed at $245,000 (LH). Lastly I listed unit #403 which is a ground floor unit priced right at $125,000 (LH). I did a video of all three units and you are welcome to contact me if you have any questions.
For a complete list of all the Kiahuna Plantation real estate activity since January 1 click here: Kiahuna Plantation Current Market Analysis


Kauai To Add Another 3% Tax on Vacation Rentals
Our Kauai Mayor has signed Bill 2829 into law which establishes an additional 3% TAT tax for just the island of Kauai. This will start on all rentals beginning October 1, 2021.
The Mayor stated: "Thank you to our councilmembers for your support on this very-important initiative that gives our county control of our own destiny. This ordinance now allows us to supplement the many state- and tourism-related activities that are funded by our county taxpayers. Remember, this is not new revenue for the county. This will replace what we used to get from the state for transient accommodations."
Here is what he means by that: in July Governor Ige signed in "Act 1" which removed the counties allocation of the states TAT revenues. Kauai used to get around $15 million from the state which was used to address the impacts of tourism. Act 1 allowed the counties to implement their own TAT with the cap being at 3%.
The state TAT is 10.25%, now there will be a Kauai County TAT of 3% along with the General Excise tax of 4.5%.
The bill is now Ordinance 1099, and can be viewed at https://tinyurl.com/KauaiTAT.
For more information on the new county TAT, visit kauai.gov/tat or email countytat@kauai.gov.
Kauai Business Leaders Say Tourism Came Back Faster Than They Can Handle
The executive director of the Kauai Board of Tourism said that when the Safe Travels program opened up travel to Kauai last April visitation to Kauai rebounded in a matter of weeks. By June Kauai was seeing more than 100K visitors a month which is more than what we had in 2019.
But these numbers ran right up against: a labor shortage, rental car shortage, closed restaurants/stores and a stunned local population.
This has lead to the development of the Kauai Destination Management Action Plan (DMAP) which was done by various individuals from local Business owners, resort managers, various local committees and government entities. To read the entire proposal click here: Kauai Destination Management Action Plan
Naked Man In Kapaa Threatens To Kill People
I have to say it's very rare that we see headlines like these on Kauai, bit of a shocker actually. On Friday morning at 8:30 a naked man was walking along Iiwi, Pelehu and Nunu road in Kapaa which is very near Kapaa Elementary School. He had knives in each hand and was telling people to stay in their homes or he would start killing them.
The 54-year-old Kapaa resident was taken to the hospital for evaluation. A 9.5 inch Machete and a 9.5 inch hunting knife were found by the police during their investigation. He has been arrested on suspicion of terroristic threatening, disorderly conduct and indecent exposure.
Koloa Roundabout Completed
The Koloa Roundabout is at the intersection of Koloa Road and Ala Kalanikaumaka (which is also known as the "Kukui'ula Bypass Road". As the subdivision of Kukui'ula continues to have new homes popping up this road is getting busier was putting a lot of pressure on that "T" intersection. On Sunday I had my Hubby drive it and as you can see it was a very rainy day. Bonus videos of the cows too. Enjoy!