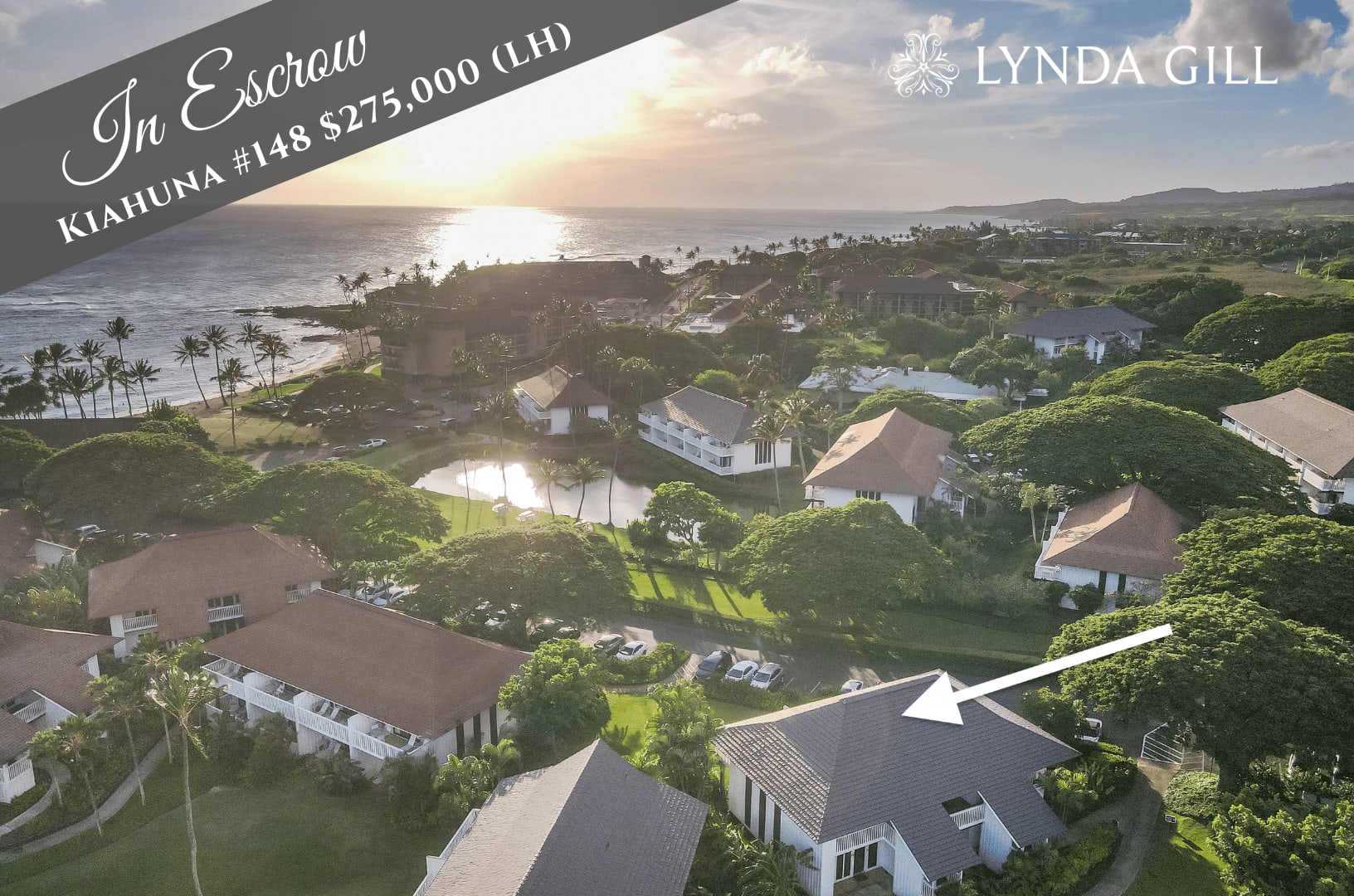 Kauai Real Estate Update- For a complete list of the real estate activity that happened last week on the island of Kauai click here: Kauai Real Estate Activity July 4 to 10, 2022
Poipu Beach Real Estate Update- To find out what has been happening in the Poipu Beach Fee Simple market since January 1 click here: Poipu Beach Fee Simple Current Market Analysis
Kiahuna Plantation Real Estate Update- Offer accepted on Kiahuna Plantation unit #148. This condominium has lovely views, is off the main road and is on the top floor of a small 6 unit building.
I also just listed a really fabulous 2 bedroom at the Kiahuna, currently this is the only 2 bedroom on the market. This unit has a washer/dryer and AC in the Living Room and both Bedrooms. Priced right at $595,000 (LH).
For a market update on the Kiahuna click here: Kiahuna Plantation Current Market Analysis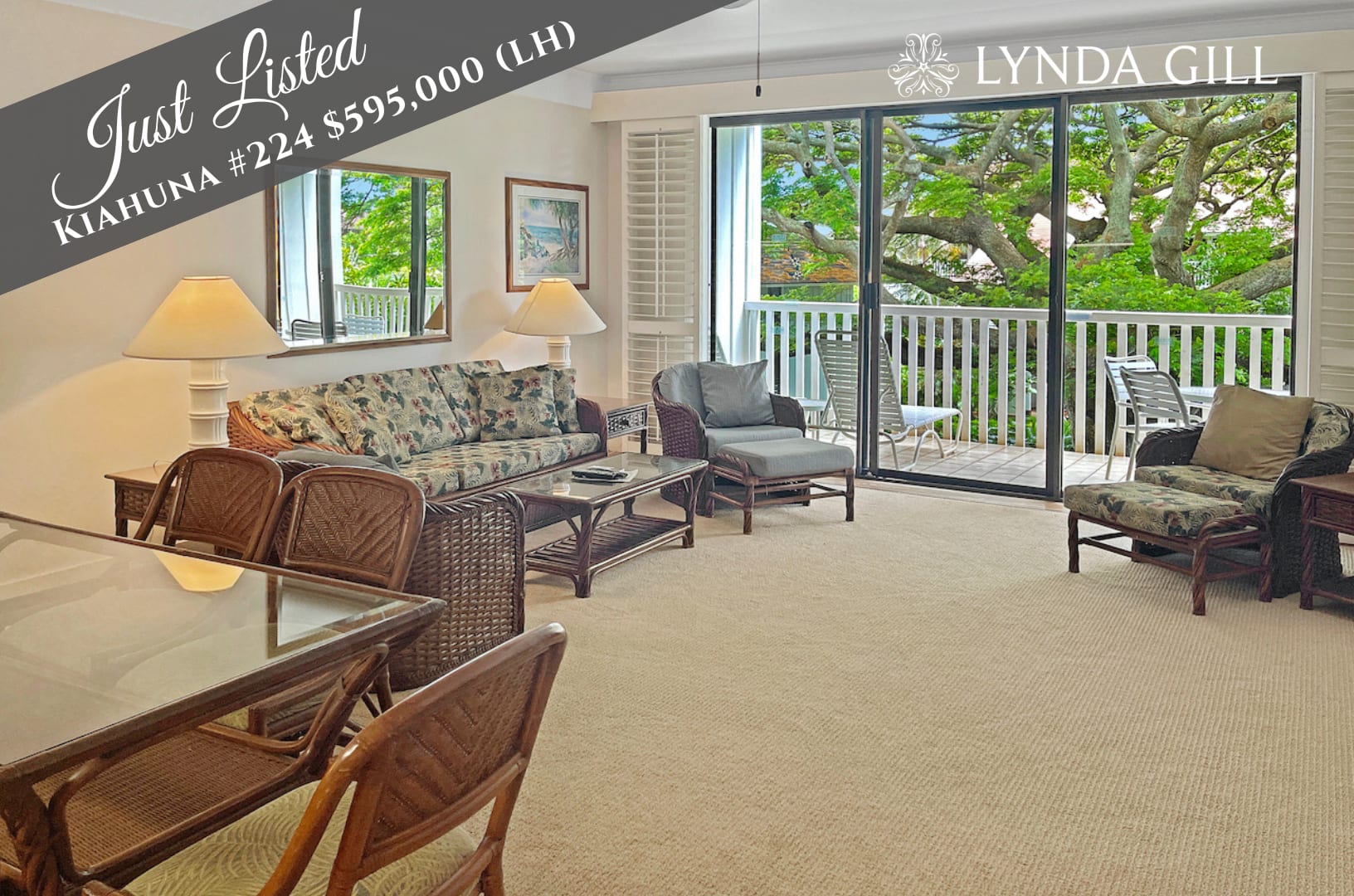 Kauai Contractor "Fair Play" Bill Introduced
Bill 2873, if passed, will require Kauai contractors to keep their permits up to date on the licensed contractors that are working on the project, also any violations and disciplinary actions against the permitted contractors would need to be kept current and disclosed. This is the first bill of this kind in the state. It came about because of some contractors that are not from Kauai are hiring undocumented workers to keep their bids down in order to win a job. Bill 2873 seeks to address these "Bad Actors".
The bill passed the first reading by a 6-1 vote. Next it will go to a public hearing, back to the committee and then on to a second reading a final vote.
Hawaiian Airlines Resumes New Zealand Service
For over two years Hawaiian Airlines has temporarily discontinued their service to New Zealand but on July 2 that service resumed. The three time a week flight connects Auckland with Honolulu International.
Russ Williss from Hawaiian Airlines stated "As Hawaii's hometown carrier, we are delighted to be the first airline to reconnect New Zealand with the Hawaiian Islands since the onset of the Covid-19 pandemic. We are seeing strong demand – with some travel periods surpassing 2019 levels – proving that Hawaii has remained a top-of-mind destination for New Zealand travelers."
Man Barricades Himself In Sun Village Condo
Sun Village is a 55 and older condominium complex that is located near Wilcox hospital and last Friday it made our local news.
At 1:15 a.m. on Friday morning Kauai Police Department got a call that a woman had been stabbed. When the police arrived the woman that had been stabbed was in a neighboring condominium and a 61 year old male was barricaded in another unit. Crisis negotiators were sent to assist and the man left the unit peacefully at 7:25 a.m. He has been charged with second-degree assault, kidnapping, first-degree burglary and second-degree criminal trespass. He is currently in custody.
The woman was taken to Wilcox, treated and released. Police are still investigating.
Potential Pitfall For Using A Mainland Bank For Hawaii Purchase
I was working with some buyers this last week and they wanted to use their bank in Washington to purchase a vacation rental condominium here on Kauai. I usually don't see this working out and it's not because their contact at their bank is incorrect with thinking that this is something that they can do. It's when it gets to Underwriting that the loan can fall apart and oftentimes with that the purchase here as well. I asked Valerie Harjo why that is and here is a short video explanation. If you would like to see more of these videos go to www.LyndaGillYoutube.com If you are looking for a great lender on Kauai then contact Valerie Harjo at 808-353-1751