Kauai Real Estate Update- I Just Listed- A Kalaheo townhome that lives like a three bedroom! This newer, yet traditional plantation style cottage on a quiet cul-de-sac has a modern, open floor plan with a dramatic staircase and vaulted ceilings beaming with natural light. This is a wonderful opportunity for those seeking to purchase a home that has been well maintained at this price point.
What Sold, was Just Listed or went into escrow last week on the island? Click on this link for that information: Kauai Real Estate Activity January 17 to 23, 2022


Poipu Beach Real Estate Update- I just listed a lot in the Kiahuna Golf Village that is one of only four lots in the subdivision that are not built on. This almost 10,000 sq ft lot backs up to a greenbelt and has a wonderful orientation and placement within the community.
To get the latest news on Fee Simple Poipu Beach real estate click here: Poipu Beach Current Market Analysis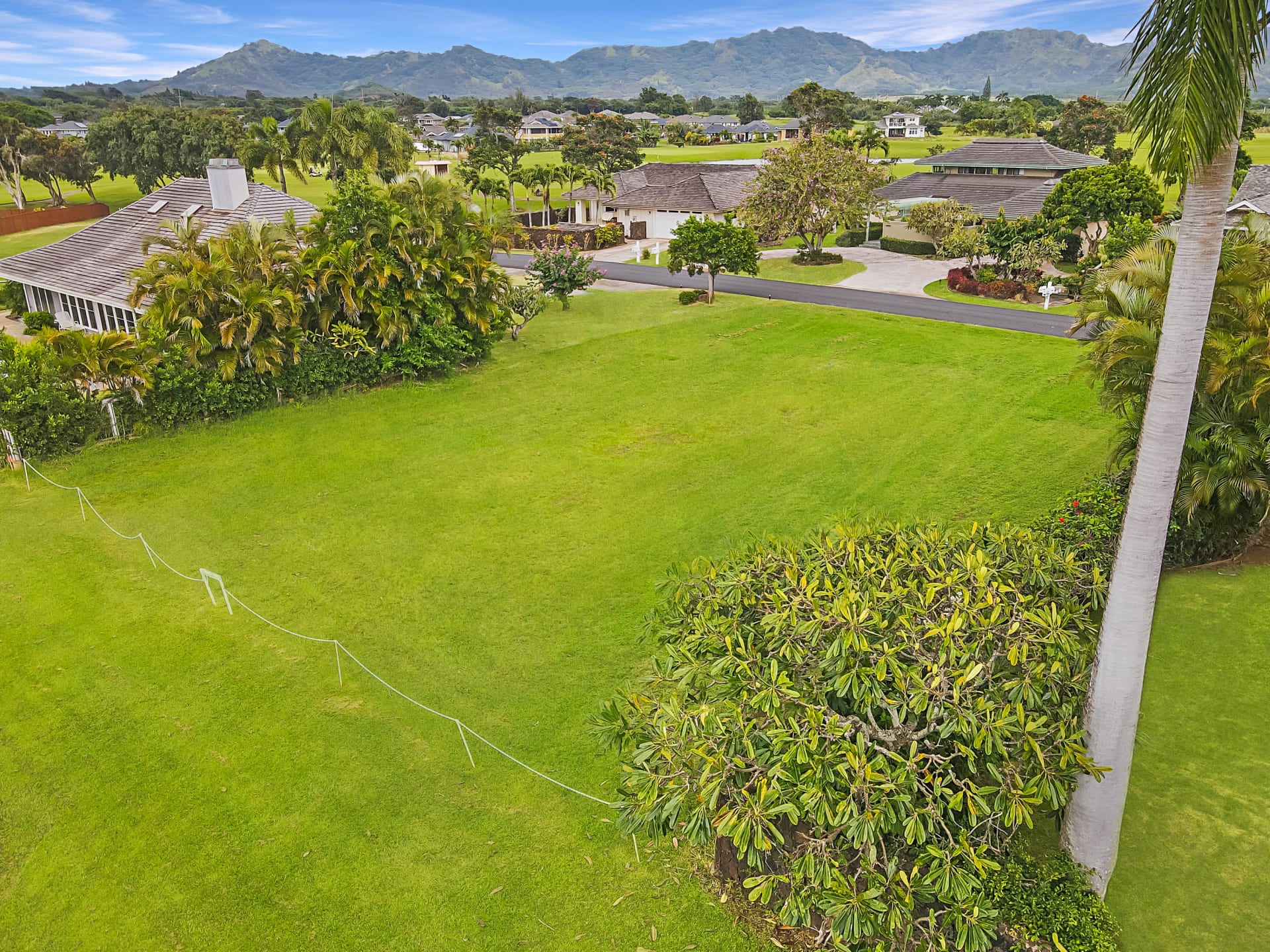 Kiahuna Plantation Real Estate Update- To find out the latest real estate information on this resort click here: Kiahuna Plantation Current Market Analysis
Booster For Hawaii Safe Travels
I hear that a Booster being included on your vaccination card to avoid quarantine is coming but stay tuned for official news. Hawaii's Governor Ige has stated publicly that he is considering it and if he decides to implement a booster requirement he'll give two week's notice. But last week we got a hint on when that will be happening because Rick Blangiardi, the Mayor of Honolulu, said that in Honolulu this will start on February 18.
Word is they are working with the Safe Travels site to add the booster, when I checked the site so far there is nothing on there about a booster.
Meanwhile, on Maui their "Safer Outdoors" program now requires people to have a booster on their vaccination card for dining at restaurants and going to gyms and bars. The Maui Mayor has also asked the Governor to include the booster in the States Safe Travels program.
The Big Island Mayor also stated that they would like the booster to be included as well.
No word from our Mayor on Kauai, yet. For now the requirement to avoid quarantine is to either 1) have had both of your shots 2) provide a PCR test showing that you are negative for Covid within 72 hours of travel to Hawaii.

List Of 2021 For Fastest Appreciation For Homes
Austin Texas is the winner for the largest gain in home values for the year 2021, coming in at 44.6%. The Business Journal analyzed the largest 100 metropolitan areas across the U.S. from Dec. 31 2020 to Dec. 31 2021 real estate data, in the top 30 Florida had the most cities that increased. Los Angeles and New York City, the largest metropolitan areas, saw home prices rise but they did not make the top ten, or top 30.
Kauai had a 35.80% increase in their housing prices in 2021 but since we're not considered a metropolitan area we didn't make the list.
Austin, TX 44.6%
Fort Myers, FL 35.8%
North Port-Sarasota-Bradenton, FL 35.5%
Boise, ID 33%
Phoenix, AZ 31.8%
Ogden, UT 31.4%
Raleigh, NC 30.7%
Provo, UT 29.8%
Tampa, FL 29.7%
Daytona Beach, FL 28.5%
What Do You Look For In A Vacation Rental?
You are looking at buying a vacation rental but…from a rental manager standpoint what are the things that you should consider when selecting a property? This is the second video in my talk that I did with Linda Sylvester at Koloa Kai rentals. If you would like to view the first video "Do Kauai Vacation Rentals Make Money?" click here: Video 1 With Linda Sylvester