Kauai Real Estate Update- Last week was another active one for Kauai Real Estate. A notable sale was a $1.595 home on Kipuka Street in the Weliweli track here in Poipu. This is an interesting property for this neighborhood; a 4 bedroom home and a separate legal 1 bedroom Vacation Rental structure. Record price for this neighborhood, to see details click here: $1.595 Million Dollar Home Kipuka Street, Poipu. For a complete list of all the Sales, Just Listed Properties and those that went into escrow last week on the island of Kauai click here: Kauai Real Estate July 26 to August 1, 2021
Poipu Beach Real Estate Update- On Friday I listed the last remaining vacant large lot here in the Kiahuna Golf Village. This lot is over 21,000 sq ft of land and there were only about 4 in this neighborhood and this was the last one left. Over the weekend I brought in the buyer and it's now under contract.
For a complete list of all the real estate activity in Poipu Beach since January 1 of this year click here: Poipu Beach Current Market Analysis
Kiahuna Plantation Real Estate Update- I sold 4 out of the 7 condos that sold at the Kiahuna in July by representing the Seller, the Buyer or both. Unit #317 which is located on the top floor of building 38 and sold for $94,900 (LH) and we closed on it last week, to see details click here: Kiahuna #317 Sold. The lowest priced Kiahuna Plantation unit for sale now is $122,600 and there are only 14 on the market, 11 are currently in escrow.
For a complete list of all the real estate activity at the Kiahuna since January 1 of this year click here: Kiahuna Plantation Current Market Analysis.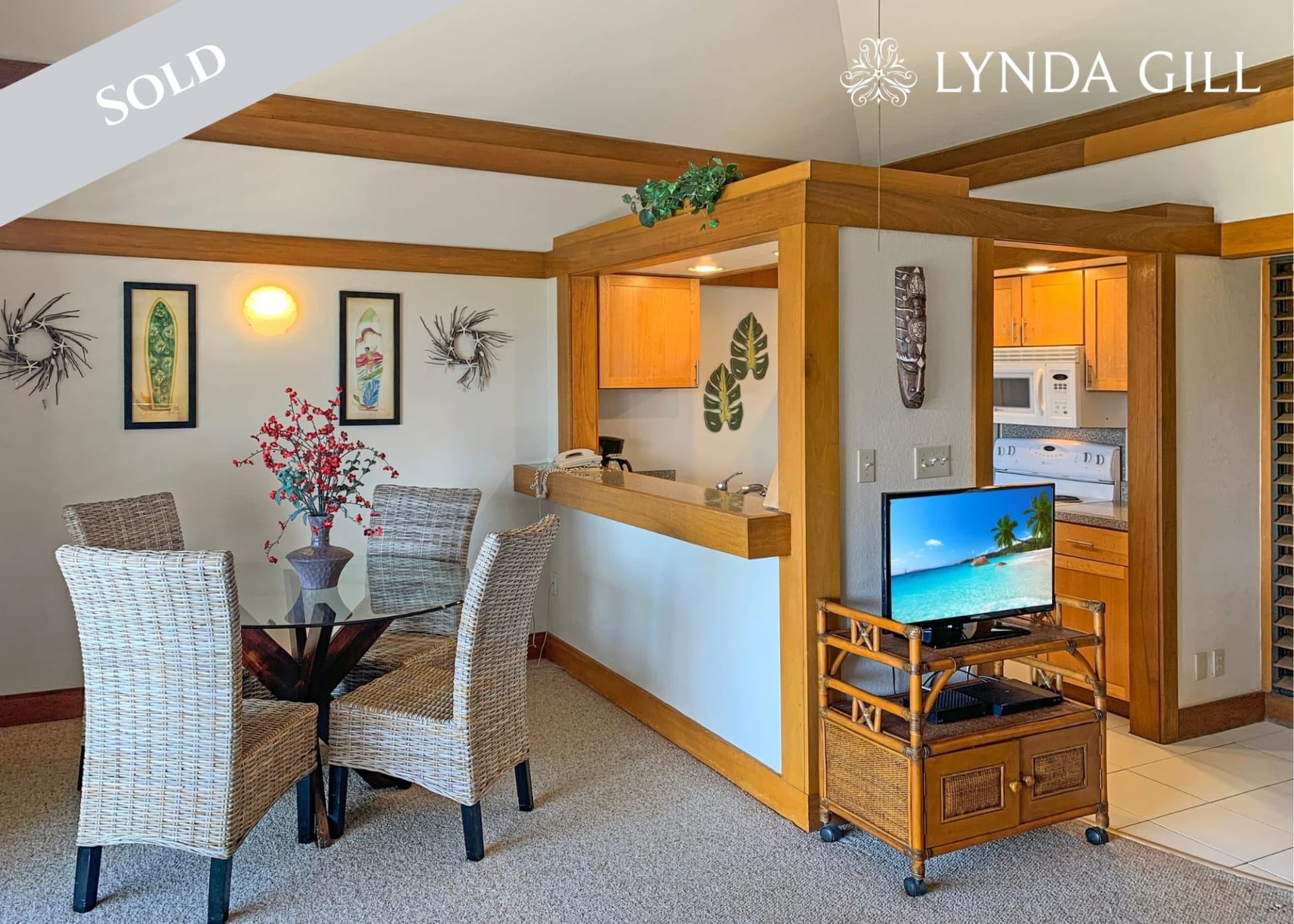 Covid Outbreak At Shipping Leaves Kauai Shelves Empty
We were at Safeway on Sunday to pick up a couple of items and some of the shelves were as bare as when the pandemic started. There was one, just one loan can of chili beans so Chili dinner was on! Here is what happened:
There was a barge shipment delay due to some crew members contracting COVID. The barge was suppose to leave for Nawiliwili on July 22 but five crew members came down with the virus forcing them to quarantine. The impact was felt immediately and when Burger King ran out of Whoppers it made our front page news (not kidding here). MacDonalds was quick to let people know they had burgers, also front page news.
The barge resumed shipments on Saturday, July 31 and our stores should start getting back to normal.
Coco Palms Sold Single Bid
Last week the Coco Palms Resort went up for auction and it was bought with one single bid at $22.231 million. A Honolulu lawyer, who represented a Utah based short-term loan servicing company, was the successful buyer. It was sold "As Is".
A petition had been signed by several thousand people to ask that the land not be sold and that it be turned into a park instead. At this time it's not known who the new owners are or what they plan to do. Coco Palms has been shut down since Hurricane Iniki in 1992. There were several attempts at rebuilding and the last group had planned a 350 room resort before they had defaulted on their loan.
Kauai Real Estate Year To Date July 2020 vs July 2021
The data for the Year To Date sales for Kauai Real Estate is in for us to compare the end of July 2021 to July 2020. There are some interesting changes happening in the vacation rental condo market. As I had thought, this sector of our market had been coming back to life since tourists started to return on April 5 and those sales are just now starting to show up. Here are some key takeaways:
The Number of sales in this graph is up in every category across the island.
The number of condominiums sold is up in the two major resort areas 130% in Poipu and 110% in Princeville.
The Median Price is also up with the exception of condos in Poipu and land in Princeville. The drop in price for condos in Poipu is the resurgence of Leasehold Kiahuna Plantation condos selling.
North Shore is leading the charge with an increase of 174.47% in the number of homes Sold.
South Shore is leading the way in the Median Price gain by a slight margin 54.34%.
The full graph is below and if you would like to know how this impacts your particular area of interest here on Kauai you are welcome to give me a call.