Poipu Beach Real Estate- Seems as soon as a Pili Mai hits the market they are gone in a short time, and the prices are going up with each sale. Unit #13B, which is not on the golf course, was listed at $1,699,000 and this 3 bedroom was gone after 10 days on the market. I don't know what it sold for but usually with that short time on the market it's at or around asking. Here is a link for all the Fee Simple real estate activity that has happened in Poipu Beach since January 1 of this year: Poipu Beach Fee Simple Current Market Analysis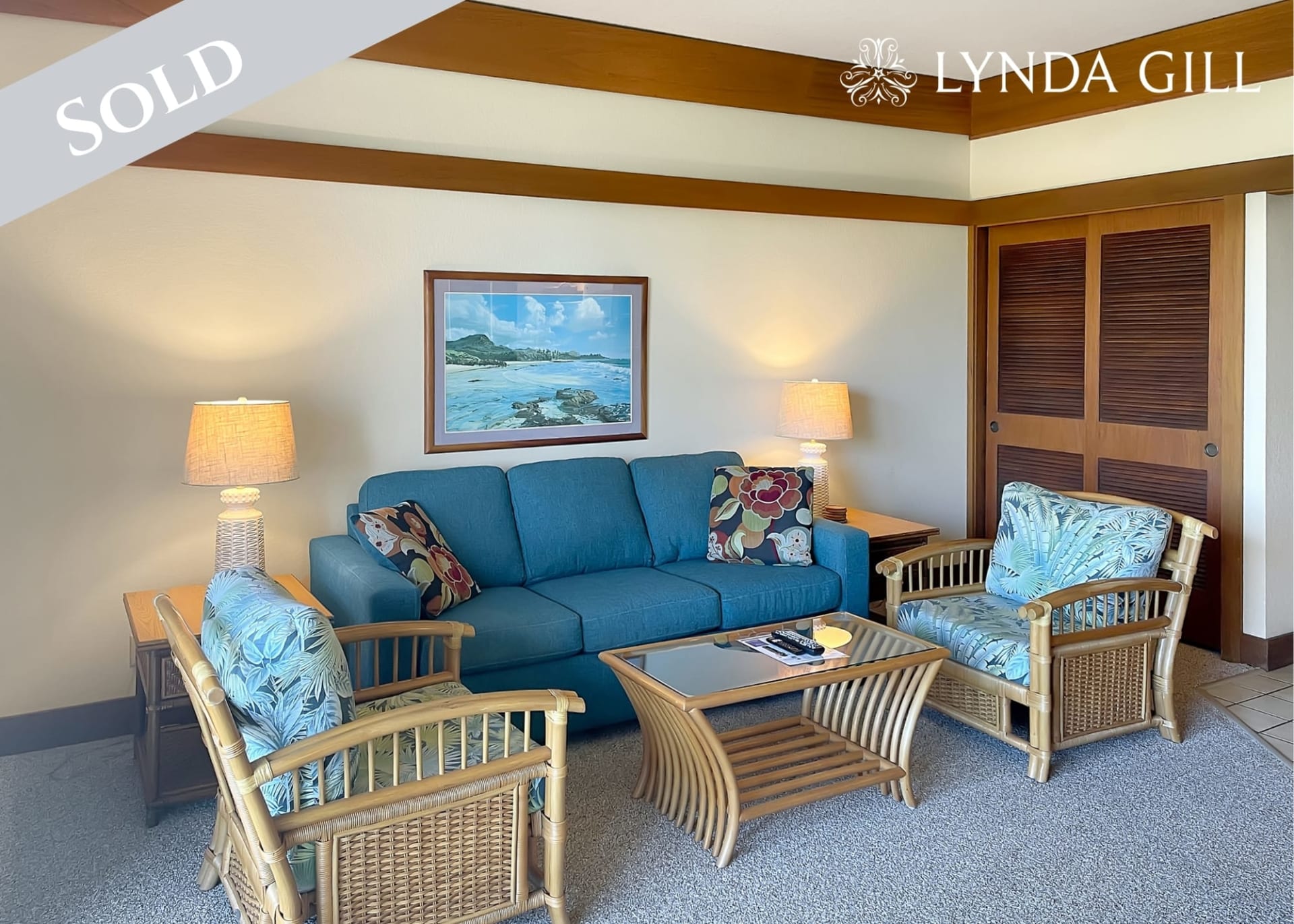 Kiahuna Plantation Real Estate- Sold! Kiahuna Plantation unit #328 at the full listing price of $99,000 (LH). This 1 bedroom 1 bath is located in building 39 on the second floor and had recently installed AC in the bedroom. For all the news on what has been happening with Kiahuna real estate since the first of the year click here: Kiahuna Plantation Current Market Analysis
Ironman Triathlon Postponed To February 5, 2022
The annual Ironman World Championship has been postponed due to Covid concerns. Last week it was announced that the event, which is held in Kailua-Kona on the Big Island of Hawaii will not happen on October 9, 2021 but instead February 5, 2022.
Merrimans Requiring Employees To Get COVID Vaccine
Peter Merriman, the owner of Merriman's, is requiring all of his employee's to show proof of being fully vaccinated by October 8, 2021. All four major islands has a Merriman's, the one here on Kauai is located in the Kukui'ula Shoppping Village in Poipu. They have around 400 employees.
He believes about 70% of his staff is already vaccinated but made this move nonetheless. Peter Merriman said the decision was "scary", especially with the labor market being so tight. But ultimately he felt it was the right thing to do. He's not stopping there. They are working on a policy for customers that are dining in the restaurant to show proof of being vaccinated. Peter Merriman feels an upcoming trend among consumers is for restaurants to have vaccination policies in place.
Similar policies are being created for other his other restaurants, one of them being the Beach House which is also in Poipu Beach. It will be interesting to see if this is the beginning of a trend for privately owned businesses here in the state.
Jo2 Restaurant Review in Kapaa
At least 25% of our restaurants did not make it when Kauai shut down during the pandemic. Jo2 Natural Cuisine in Kapaa is one that had survived. This restaurant was created by Jean-Marie Josselin after the closure of "Josselins" in the Kukui'ula Shopping Village. I had heard nothing but good things about this restaurant but we had never dined there until last Saturday night.
Here are some tips: 1) Reservations are a must and one of our group tried to get one online but couldn't, when I called I was able to get one for that same night. I had made the reservation about 3 weeks before, you can't make a reservation soon enough, seating is limited. 2) I heard from a friend not to be late for your reservation as they will not hold it for you, they were 15 min. past their time and did not get seated. When things loosen up all this might change. 3) Between 5 and 6 they have a $35 dollar Early Dinner Menu that included a Small and Large Plate plus Dessert.
On the menu you can choose from different categories: Small Plate, Vegetable, Large Plate and Dessert Menu and they will bring out the plates in the order that you ask them to. I picked the Tikka Masala off the Vegtable to start, a combination of Cauliflower and Brussel Sprouts. Next I had a Small Plate which was plenty large enough for me, it was the Hoisin Chicken Lettuce Wrap with steamed Bao. Both were super yummy!!! For dessert I had the Yuzu Cheesecake with Lemon Grass Sorbet.
I tried my hubbys Green Bean Tempura with a spicy garlic sauce and it was ah-mazing!!! I will definitely get that next time.
Nice to have a restaurant of this caliber on the island and to see it make it through the shut down. I did a video of our meal which has all the items that we ordered on it, enjoy!


Oahu, Maui and Big Island Year to Date, 2020 vs 2021 Real Estate
Maui made headlines with the sale of a beachfront home on Keawakapu Beach that sold for $45 million, this is the second highest price ever in the state. The buyer was a Trust that represented a hedge fund and Barret Swatek who has been in "American Housewife", "Awkward" and "Yellowstone".
So far, in 2021, there have been 12 sales across the state for homes over $20 million with Kauai having the greatest number of those; a total of 5 so far for this year with the highest price being $29.99 million.
This graph comes from the Hawaii Association of Realtors and we see that statewide Homes and Condominium sales and prices are up across the board. Kauai is leading the charge with almost 83% increase in home Sales and a little over 43% for Median Price. For condominiums it's the Big Island with almost 113% uptick in the number of Sales and a little over 33% increase in the Median Price.