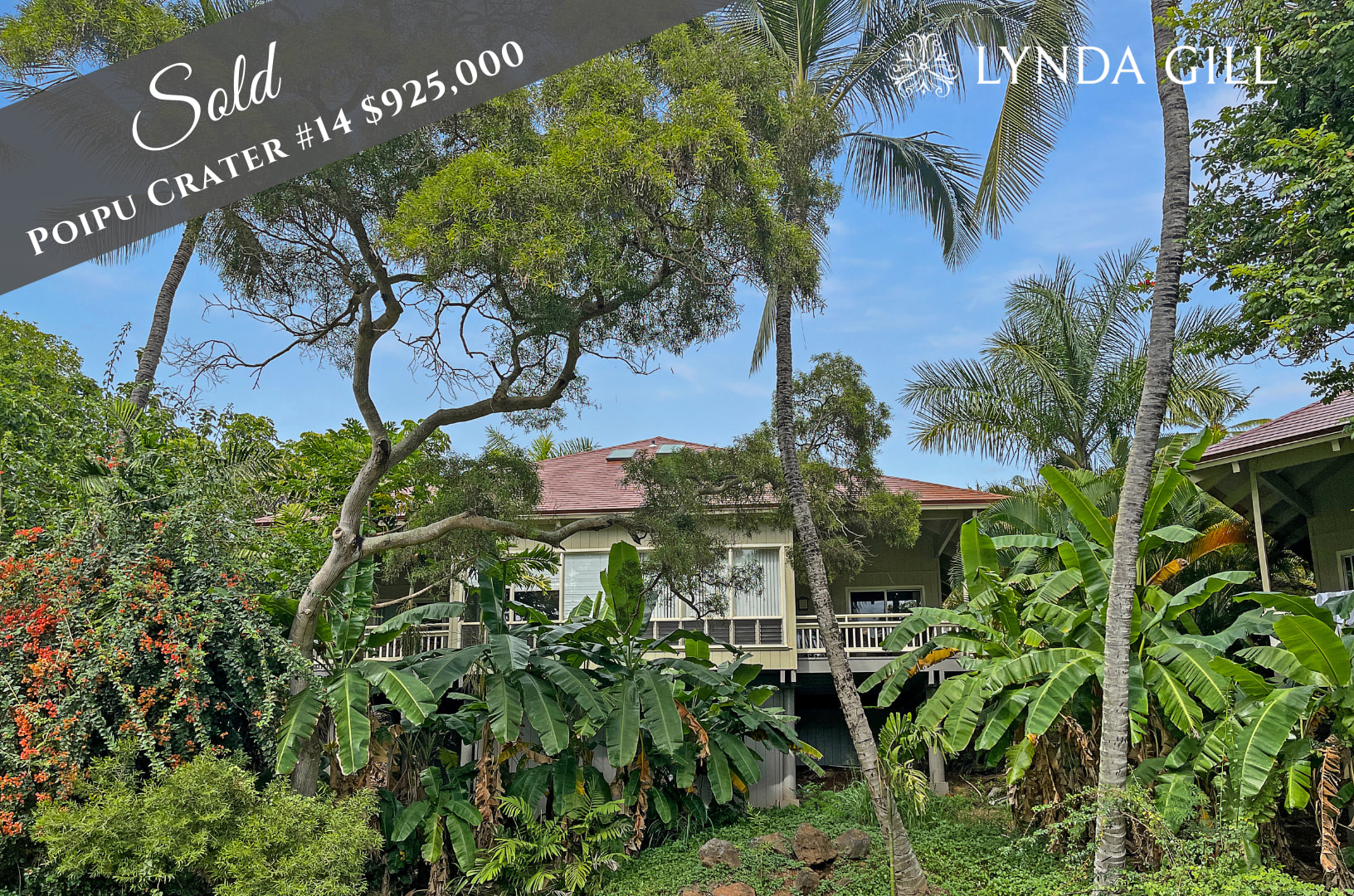 Kauai Real Estate Update- For a list of all the real estate activity on the island of Kauai for last week click here: Kauai Real Estate Update March 21 to 27, 2022
Poipu Beach Real Estate Update- I just sold Poipu Crater #14 for $925,000, list price was $899,000. This Air-Conditioned 2 bedroom 2 bath unit is an active vacation rental and had been renovated.
For a Poipu Beach Fee Simple Real Estate Update Click Here: Poipu Beach Fee Simple Current Market Analysis
For the Kiahuna Plantation real estate info click here: Kiahuna Plantation Current Market Analysis
So What's It Like On Kauai With The Safe Travels and Mask Mandate Gone?
As of Saturday the mask mandate and Safe Travels ended, so what has it been like here? Tentatively we are entering stores, we have our masks ready in case it's not true that you don't need to wear one. Scanning the store we'll see at least 75% of the customers not wearing a mask so…..it must be true, it's optional now. The employees are all still wearing them at this point.
The Lihue airport was beyond busy over the weekend. I had heard from friends, clients and colleagues who live here or were planning on vacationing here that they changed their arrival date to after the 26th so they could bypass the Safe Travels. I'm sure the traffic will even out but it was a real mess over the weekend.
5 Must-Know Features About Poipu Crater Unit 4
I just listed Poipu Crater unit #4 which has perhaps one of the best locations in this condominium complex. If you've been vacationing in Poipu, or own in Poipu, and not even know this complex is here you are not alone. It's tucked away up the hill on Hoohu Road. There are only 30 condominiums on this 7-acre resort making it the lowest density condo complex in Poipu. Each of the 15 buildings are townhouse in style with no unit above or below you and only one shared wall.
Here are 5 Must Know Features:
1. Located In Poipu Beach, Kauai. With the great weather, top rated beaches, fine dining and plenty of outdoor activities it's easy to see why Poipu Beach is one of the top destinations spots.
Renovated with Air-Conditioning Used exclusively by only the owners who renovated the unit in 2008 and added AC two years ago.
Outdoor Living On Oversized LanaiOkay, I just love this lanai. It's massive and that's great for the outdoor living that we love to do over here. It's been outfitted as an outdoor living room.
4. Full Time Residence, Vacation Rental Condo or a Combination of Both This spacious 2-bedrooom 2-bath condominium is functional enough to be a full time residence, located in the Visitor Destination Area (VDA) you can vacation rent the property out should you choose to do so when you are not enjoying your island home yourself.
The AmenitiesOwners and guests alike enjoy the amenities at Poipu Crater which include: Swimming pool and spa, Club House, Sauna, Ping Pong Tables, Community BBQ Area and a Tennis Court.
Offers are due by Thursday noon of this week, this unit won't last long. Contact me for more information. Need more information? Click here:

Poipu Crater #4 Listing Details




Luxury Property Sales On Kauai Skyrocketing
Sales are up, Inventory is down. That is the word for luxury properties on Kaua'i and in the state. The number of luxury properties that sold statewide in February 2022 is up 173% compared to February of 2020. February of 2020 was probably the last normal month that we had. Those sale would have started in December 2019 or January 2020 which was before a shut down was imminent. Inventory has decreased significantly, down 59% compared to February of 2020 and 31% since February of 2021.
And this does not look to be stopping anytime soon, it's all about supply and demand. The current supply chain for building a house has been disrupted, contractors here on Kauai (when you can get one) are about two years out to build a luxury home.
In February, 2022 Kaua'i had 17 sales that ranged from $1.3 to $3.9 million. 22 "attached" homes sold between the prices of $950,000 and $5 milion.
Federal Judge Denies Former Kauai Councilmembers Plea Deal
"Unusual" was the word used when a Federal Judge rejected a plea deal that both the Defense and the Prosecution agreed to for former Kaua'i County Councilmember Arthur Brun. Last November Brun pleaded guilty to 10 charges related to running a drug trafficking ring here on Kauai. He was arrested after a brief car chase where he was found to have 500 grams of meth in a Walmart bag. Bruns attorney stated: "The parties agreed to a substantial 15 years out of a man's life in federal prison. But the judge ruled that it was insufficient."
Both sides were instructed to come up with a new deal for the Judge to hear when they go back to court on May 5 in Oahu.