Kauai Real Estate- For a complete list of everything that was Just Listed, Sold or what went Under Contract last week on the island of Kauai click here: Kauai Real Estate Update June 5 to 11, 2023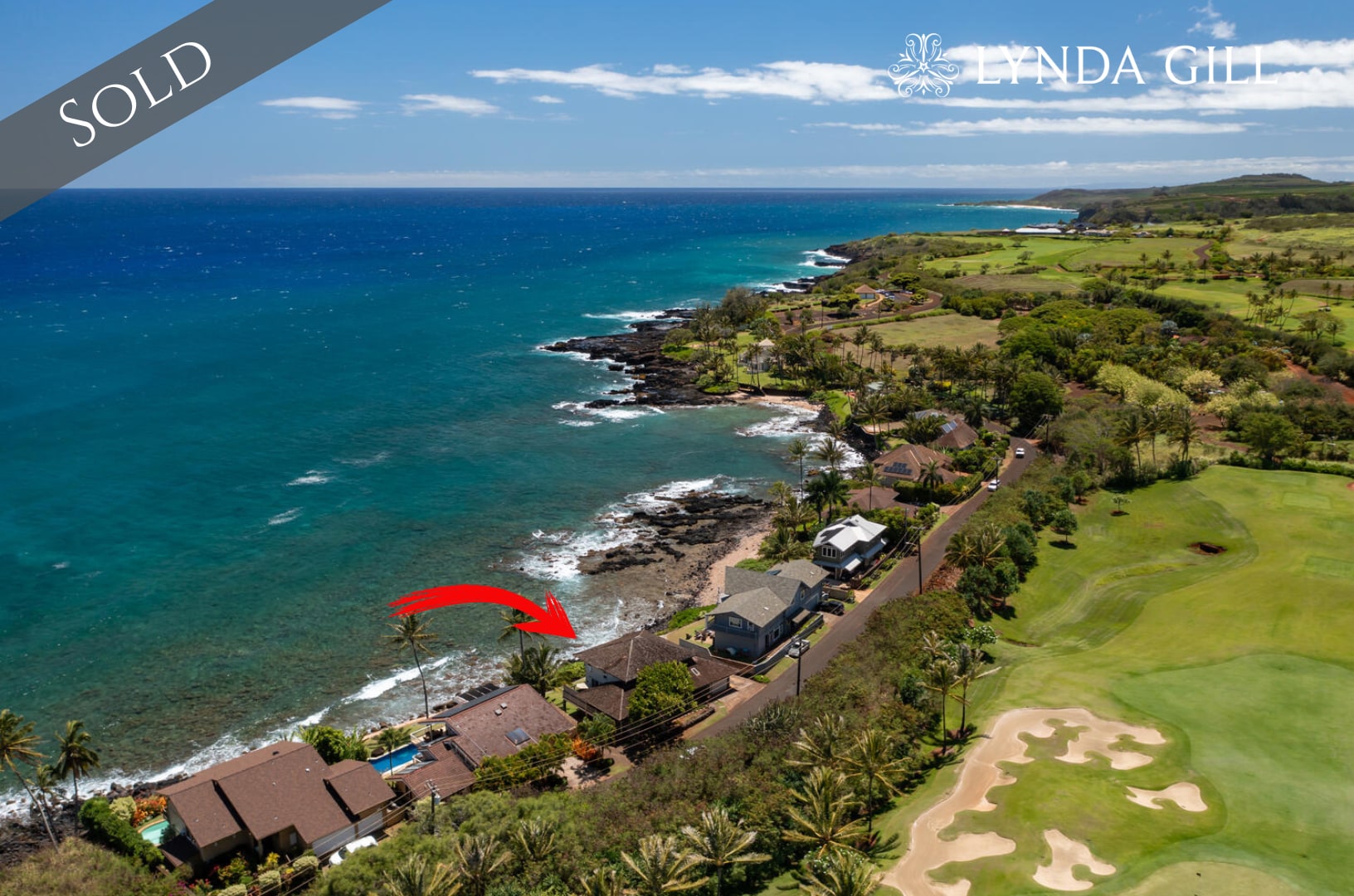 Poipu Beach Real Estate Update- My oceanfront listing on Lawai Road received multiple offers and sold at the listing price of $3.1 million after only 4 days on the market. Properties north of $3 million are a bit slower to sell but this home was an exception. For an update on the fee simple market in Poipu Beach since the beginning of this year click on this link: Poipu Beach Current Market Analysis
For an update on the Kiahuna Plantation click here: Kiahuna Plantation Current Market Analysis
Kauai Tourism Numbers And Spending On The Rise
The visitor industry on Kauai continues its bullish run, the end of April marked the fourth month in a row that visitor spending was over $200 million on Kauai. Visitor spending is expected to surpass $2 billion for 2023.
For the month of April here are the numbers for the four main islands:
Kauai 118,156 visitors up 2.2% from 115,578 in April 2022 and 11.3 percent from 106,181 in April 2019. Visitors spent $211.9 million in April 2023 up 20.2% from the $176.3 million in 2022 and up 56% from $135.8 million in April 2029.
Oahu 454,287 visitors in April 2023 comparing that to 416,285 in April 2022 and 487,367 in April 2019. Visitor spending rose to $723.7 million in April from $703.4 million in April 2022 and $613.3 million in April 2019.
Maui numbers were down from last year with 243,245 visitors in April, compared with 254,398 in April 2022 and 247,984 in April 2019. Visitor spending was up at $544.8 million April 2023, $496.7 million April 2022 and $398.6 million in April 2019.
The Big Island had 138,448 visitors in April 2023 which is down from 140,302 in April 2022 but up from 130,224 in April 2019. Visitor spending was up at $217.5 million compared to $199.3 million in April 2022 and $149.1 million in 2019.
Koloa Gardens Renovated 1 Bedroom, Poipu Beach Living
Koloa Gardens is a small condominium complex in Poipu Beach that a lot of people have not heard of. It's the only complex on the south shore that you can't do vacation renting and is a affordable option for full time living. Unit #15 has a special place in my heart because I originally represented the Seller who had done one of the most thoughtful renovations I've ever seen. They optimized every square inch and made the floor plan more functional by privatizing the bedroom. The enclosed lanai is a useable outdoor living space with direct access to the pool. Listed at $625,000 and for more information click here: Koloa Gardens #15
Kauai Real Estate Year-To-Date 2023 vs 2022
In every category the number of sales are down island wide which is making the Median Price difficult to gage. On the South Shore we had sold 81 homes in the first five months and this year it was 28 a decrease of -65.43%, the north shore is just about the same with 28 homes sold last year compared to 19 this year a decrease of -67.24%.
If you are looking to buy or sell here on Kauai the answer is to do a targeted search in order to get the correct data.
Below are the numbers for the first five months and you're welcome to contact me if you have any questions.