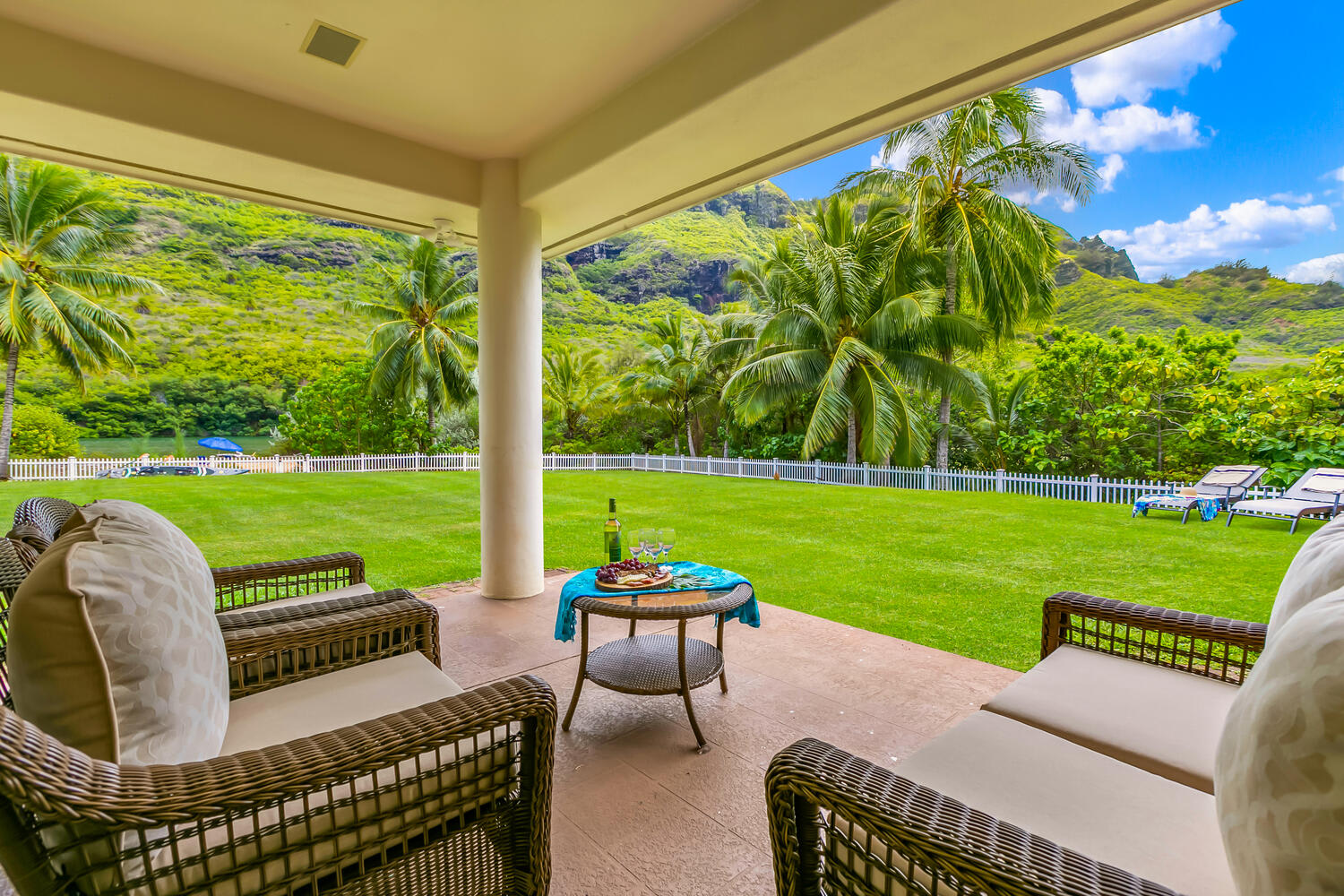 Kauai Real Estate Update- Riverfront Lihue Home Just Listed. Lovely views of the Huleia River with the Haupu Mountain range as a backdrop. Grab your stand up paddle board and be on the river in minutes or kayak over to Dukes for dinner! AC just installed and this home is being sold fully furnished. Listing price is $2,750,000.
For a list of all the real estate activity on the island of Kauai for last week click here: Kauai Real Estate Activity September 12 to 18, 2022
Poipu Beach Real Estate Update- For an up to date list of all the fee simple real estate activity since January 1 of this year in Poipu Beach click here: Poipu Beach Current Market Analysis
For the Kiahuna Plantation leasehold click here: Kiahuna Plantation Current Market Analysis
Spotlight On Kiahuna Golf Village
One of my favorite subdivisions in Poipu is Kiahuna Golf Village and that happens to be where I live! What's interesting about this neighborhood is one of the neighbors in the 1990's planted this row of palm trees along the entire entrance to the subdivision, so even before you get there you know your heading towards a really special place. And you know I just love that one of the residents in that community had that foresight to plant those trees that we enjoy to this very so many decades later.
I have an overview of 4 other neighborhoods in Poipu Beach, to access that video click on this link: Poipu Beach 5 Different Neighborhoods